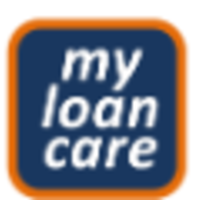 30 April 2018, India:
Fintech startup MyLoanCare has raised ₹6.5 crore in Series A funding round from Ncubate Capital Partners. The startup will use the fresh capital for branding, technology augmentation and growth.
"We are excited to have onboard Ncubate (SAR Group) as an investor given the vast experience in building successful customer-focused businesses.This investment will see MyLoanCare emerge as the most trustworthy brand in financial intermediation," said Gaurav Gupta, Co-founder and CEO, MyLoanCare.
Ncubate Capital Partners is the venture capital arm of Gurugram-headquartered SAR Group. It is an innovative venture funds and services enterprise  that seeks to provide a combination of growth capital, skill-gap fulfillment and knowledge.
SAR Group was founded by Navneet Kapoor and Rakesh Malhotra in 1988. It is primarily engaged in business of water purifiers, clean tech, and automotive batteries.
MyLoanCare was founded by  Gaurav Gupta and Deepak Gupta in 2013. It allows users to compare loans online. The startup claims to receive a fresh loan query every 30 seconds. It has partnered with major prime segment banks Axis Bank, Bajaj Finserv, Citibank, HDFC Bank, HDFC Limited, ICICI Bank, IDFC Bank, IndusInd Bank, PNB Housing, RBL Bank, SBI, Tata Capital, Yes Bank and others.
(Source – VCCircle, Image – MyLoanCare)