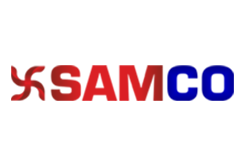 30 April 2018, India:
SAMCO has raised $7.5 million in Series B round of funding. The funding round was led by Bay Capital Investment Partners. Promoters, undisclosed existing backers and HNIs (High Net Worth Individuals) also participated in the funding round.
The company will use the fresh capital for building its mutual fund distribution, lending capability, research and advisory businesses.
Jimeet Modi, founder and CEO said, "The core broking operations of the company are adequately capitalised and are generating enough free cash flow. The funds raised will allow Samco to allocate some money for growth, apart from investing in artificial intelligence and analytical technology."
Siddharth Mehta, founder of Bay Capital said, "Samco has had an impressive growth trajectory. We are impressed with the innovation that they have brought in an otherwise cluttered market. They understand the complex requirements of the market and have been successful in delivering unique solutions to the investor community in India."
Bay Capital was founded by Punneet Sarogi and Siddarth Mehta in 2006. It is an independent investment management firm.
SAMCO Ventures Private Limited was founded in 2015 by Jimeet Modi. It acquired Samruddhi Stock Brokers Limited and re-branded it to SAMCO Securities. The company provides some of the most unique margin products to allow customers make the most efficient use of their capital.
(Image – Best Indian Broker)