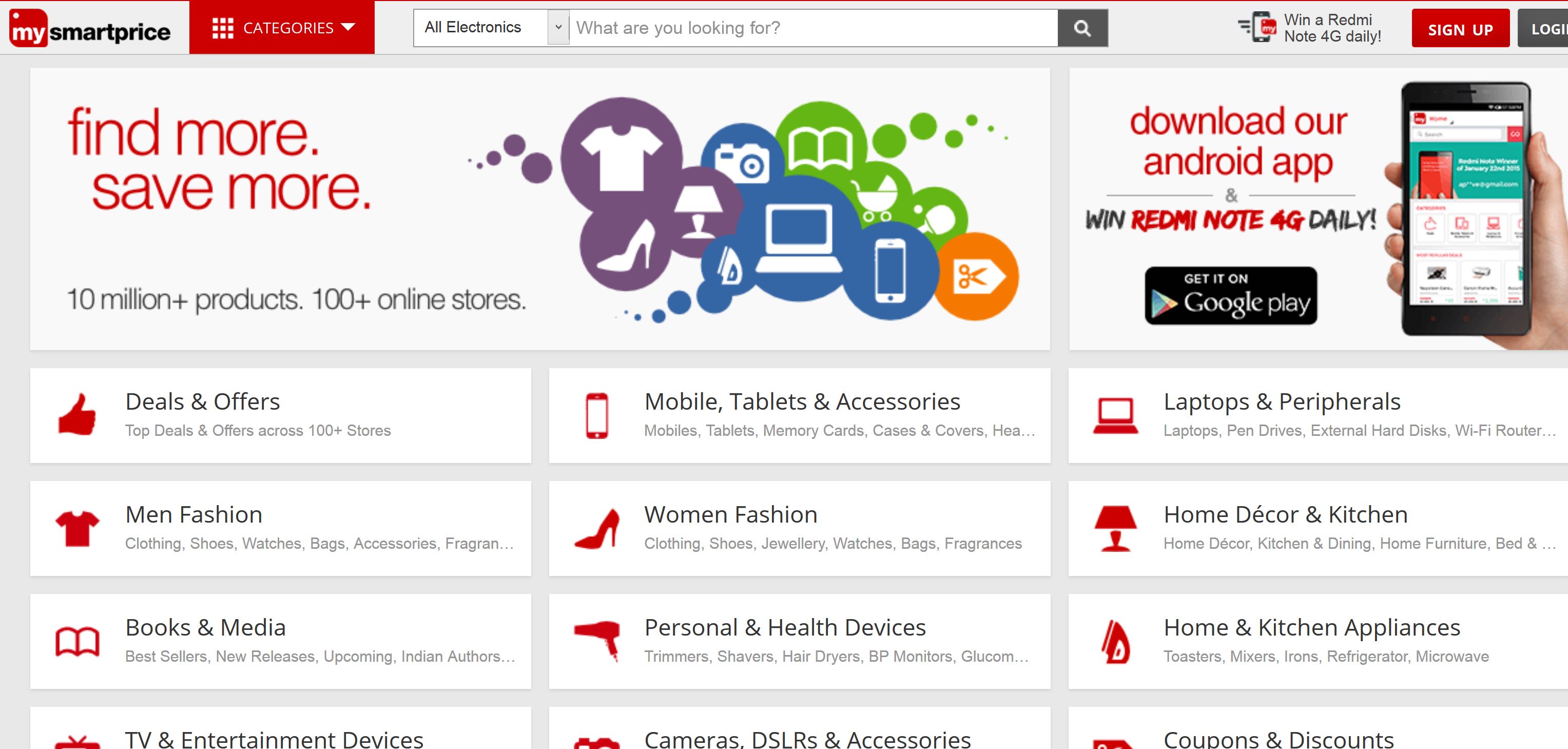 It is a very well known fact now that e-commerce in India is a huge opportunity. The $2.3 B market in 2014 will grow to $32 B and a large contribution in the growth of this industry will be that of affiliate sites. MySmartPrice is one such affiliate site that brings the best of Indian e-commerce on a single platform.
[box type="shadow" align="aligncenter" class="" width=""]Founded in October 2010, MySmartPrice is India's leading shopping research and product comparison service. The site provides Indian online shoppers with the best price for products across leading categories such as Mobile phones, Electronics, Men's wear, Women's wear, Lifestyle etc.[/box]
MySmartPrice's price comparison service takes care of providing a detailed overview of product prices across top Indian e-retail stores. MySmartPrice gives the True Best Price, as the price comparison section factors in any coupons or deals available in the store. In addition to the price comparison section MySmartPrice also offers a comprehensive Deals section that caters to the Deal hunters in India. Due to their extensive data on all product prices across categories, MySmartPrice creates exclusive deals, some of which even the stores miss out on. These may involve sudden dips in prices, or special discounts that are applicable only for short duration. The compulsive shoppers will always find a deal worth grabbing in this section.
The site's Fashion section is designed to be a fashion enthusiast's paradise, with a detailed catalog of products across categories that help users decide the look they want. The company also has integrated Offline prices for mobile stores in Hyderabad which help Hyderabad users get the best possible price for a product both online and offline. The service will soon be extended to other top Indian cities. (Full Story : MySmartPrice forays into offline price comparison service)
In 2010, when the founders were thinking of starting a venture, the e-commerce industry in India was picking up.In markets such as US, Price comparison services today contribute about 25% of total e-retail revenue.  For the founders, a price comparison/shopping research platform for the Indian market seemed the perfect way to get a slice of the action as it relied on their core strength; Product Management and Technology. That is how Sulakshan Kumar and Sitakanta Ray decided to start MySmartPrice.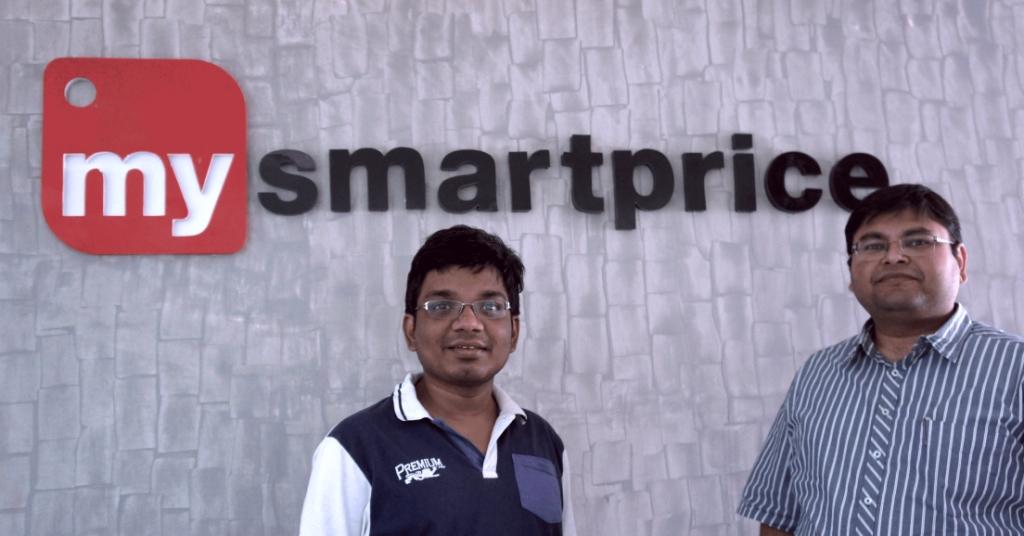 The two have known each other since their days at NIT Rourkela from 1998. The two further went on to join Oracle, Hyderabad and parted ways couple of years later. While Sitakanta went to IIM Bangalore to pursue MBA and start a career in Management, Sulakshan continued at Oracle and eventually shifted to Infosys in Sales and Consulting.
MySmartPrice serves more than 20 million users per month, lists 200+ product categories across 50+ online stores and are one of the largest lead generators for e-retail stores in India. The MySmartPrice Android app also has over 50,0000 downloads. MySmartPrice today is a team of 70 people operating out of Hyderabad.
'Focus on core strengths' is one of the important learning that Sitakanta Ray would like to share with the entrepreneur community.
Focus on your core strengths. This has been our core principle of operation. We believe in gaining expertise first before venturing into newer domains. It was only once we had gained significant success in SEO, we ventured into SEM and paid marketing. Build small and then expand. It is important not to go all out on a hunch. It is important to build a working prototype, experiment, and limit failures before scaling up on anything you do.
This focus on strengths formula has worked for the company in many occasions.  Sitakanta  illustrates oan example of the same.arketing with a limited budget was one of the challenges the company faced when they started off in 2010. To reach their customers, the company stuck to their core competencies of creating a robust product and focusing on SEO to get their first customers. This helped the company develop a strong product and retain a large customer base.
Another important challenge that the company faced in the initial days was that of attracting the right talent. However, the company never compromised on the kind of people they were looking for to build a team. Today hiring the right people continues to remain a challenge, however the problem today is of choosing the right talent than attracting candidates.
Offline product prices is MySmartPrice's most ambitious project till date and is expected to remain the focus for the company for the next few months. With this project, they are attempting is to integrate mobile prices for products irrespective of channels and help users get the True best price of products. The effort also is ambitious due to the challenges such as working with offline retailers and sellers which isn't something that the company has done before. Their Offline Price comparison segment is already is yielding over Rs 6 Crore a month in GMV.