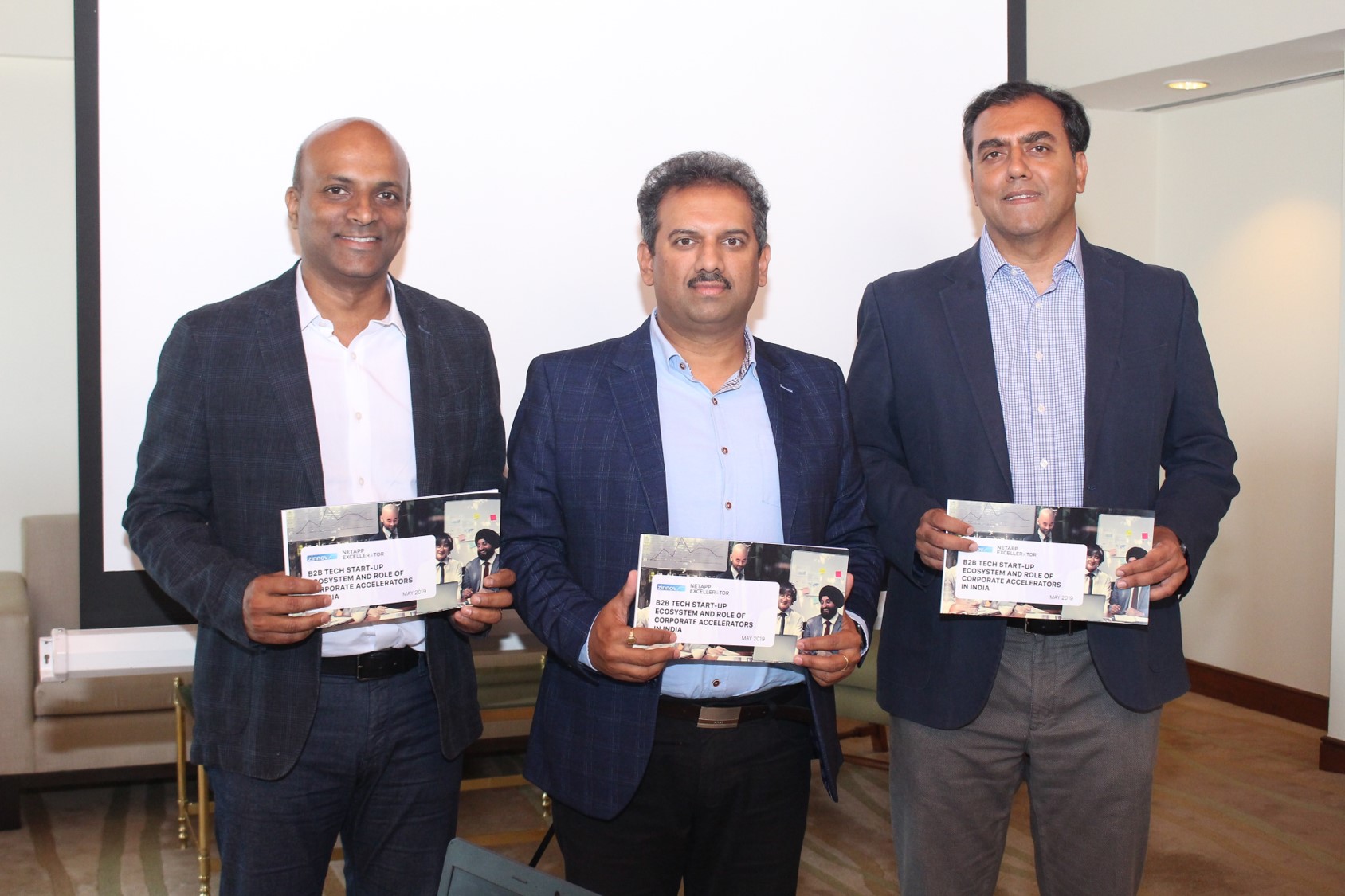 07 May 2019, India:
NetApp in partnership with Zinnov, today announced the results of their first-of-its-kind study titled, 'B2B Tech Startup Ecosystem and Role of Corporate Accelerators in India'.
The study provides data-driven insights into the growth of B2B tech startups and the upsurge in both funding as well as the corporate accelerator programs in India over the last five years.
According to the report, B2B tech startups have more than tripled (from 900 to 3200+) since 2014. Adding fuel to their success is the growing investor interest – the investment in B2B startups touched US$3.7 billion in 2018, a steep rise of 364% from 2014.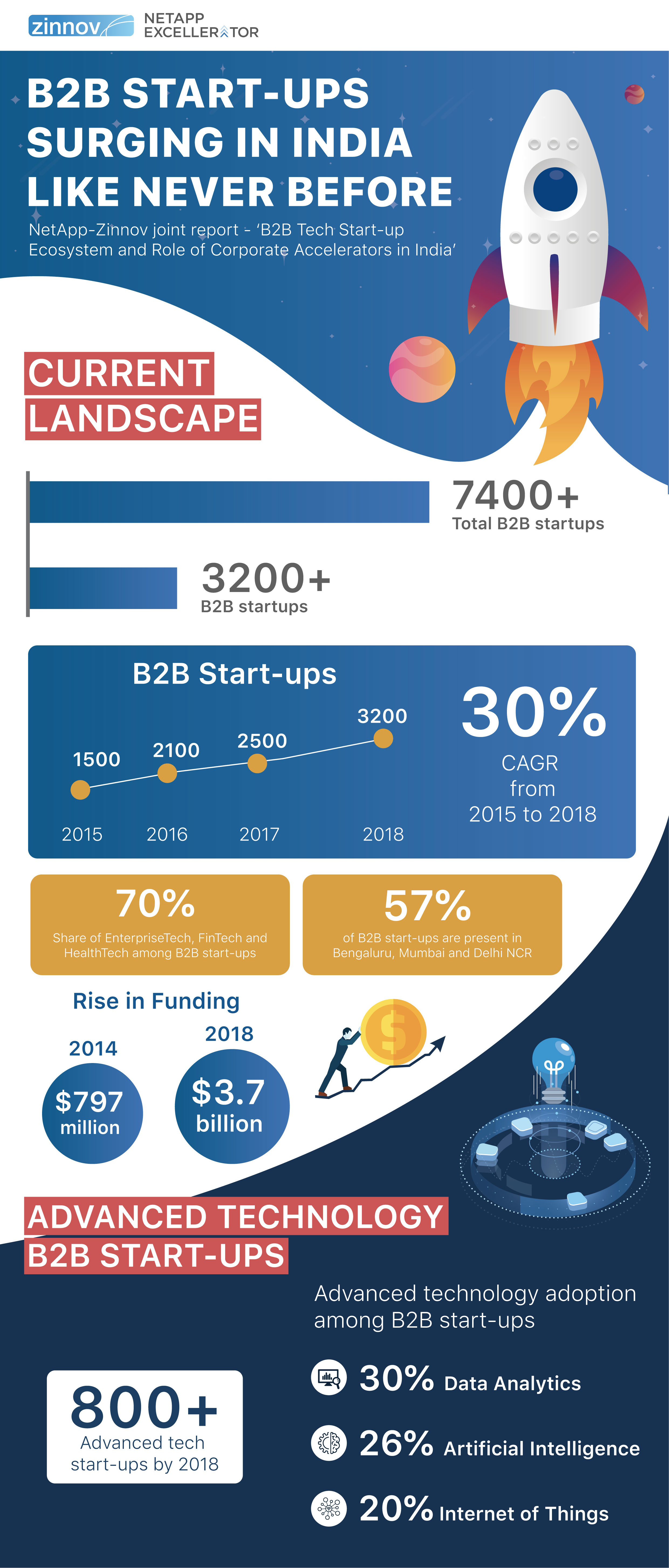 The report further tells that 70% of these B2B tech startups are in the space of enterprise tech (41%), fintech (19%) and healthtech (9%), with software as a service (SaaS), customer relationship management (CRM), alternative lending, expense management, medical internet of things, artificial intelligence enabled predictive platforms being some of the other segments.
Segregating over 800 of the B2B tech startups as 'advanced tech startups', the study indicates their YoY growth at 60%, much ahead of the 20% number for the entire tech startup space (B2B, B2C).
Sanjay Nath, Co-Founder and Managing Partner at Blume Ventures, said, "The B2B startup wave in India has just begun. Corporates are more open to collaboration with startups, VC firms are more interested in the B2B startup world, and technologies like AI and IoT have proliferated faster into the B2B ecosystem, compared to B2C. This holy combination of corporate support, B2B focused VC funds, and rise of advanced technologies will drive the wave forward."
Ajeya Motaganahalli – Senior Director and Leader, NetApp Excellerator, NetApp, said, "It is encouraging to see the entrepreneurship explosion across the startup universe. At NetApp Excellerator, we've facilitated numerous go-to-market opportunities, helped startups secure several million dollars in funding and have formed 7 global strategic alliances in the two years of our operation. This shows the credibility that the accelerator programs can add to such startups."
Ajeya Motaganahalli, added, "Businesses require new age data-driven technologies in order to stay ahead in the competition curve. We will continue to provide innovation centric mentoring to help new age startups maximize their potential for business globally."
Pari Natarajan, Co-Founder and CEO, Zinnov, said, "There has never been a better time to be a technology entrepreneur in India than now. The incredible rise in the number of B2B startups as a percentage of the total tech startups from 26% in 2014 to 43% in 2018, is a testament to this. Our study found that funding chances increase by 3X after startups graduate from an incubator/accelerator. An intense growth of accelerators and incubators is the much-needed shot in the arm for Indian startups to spread their wings across the length and breadth of the country, encouraging tier 2 and 3 cities to come up."
The complete report can be downloaded is available at NetApp website.
(Image – NetApp)