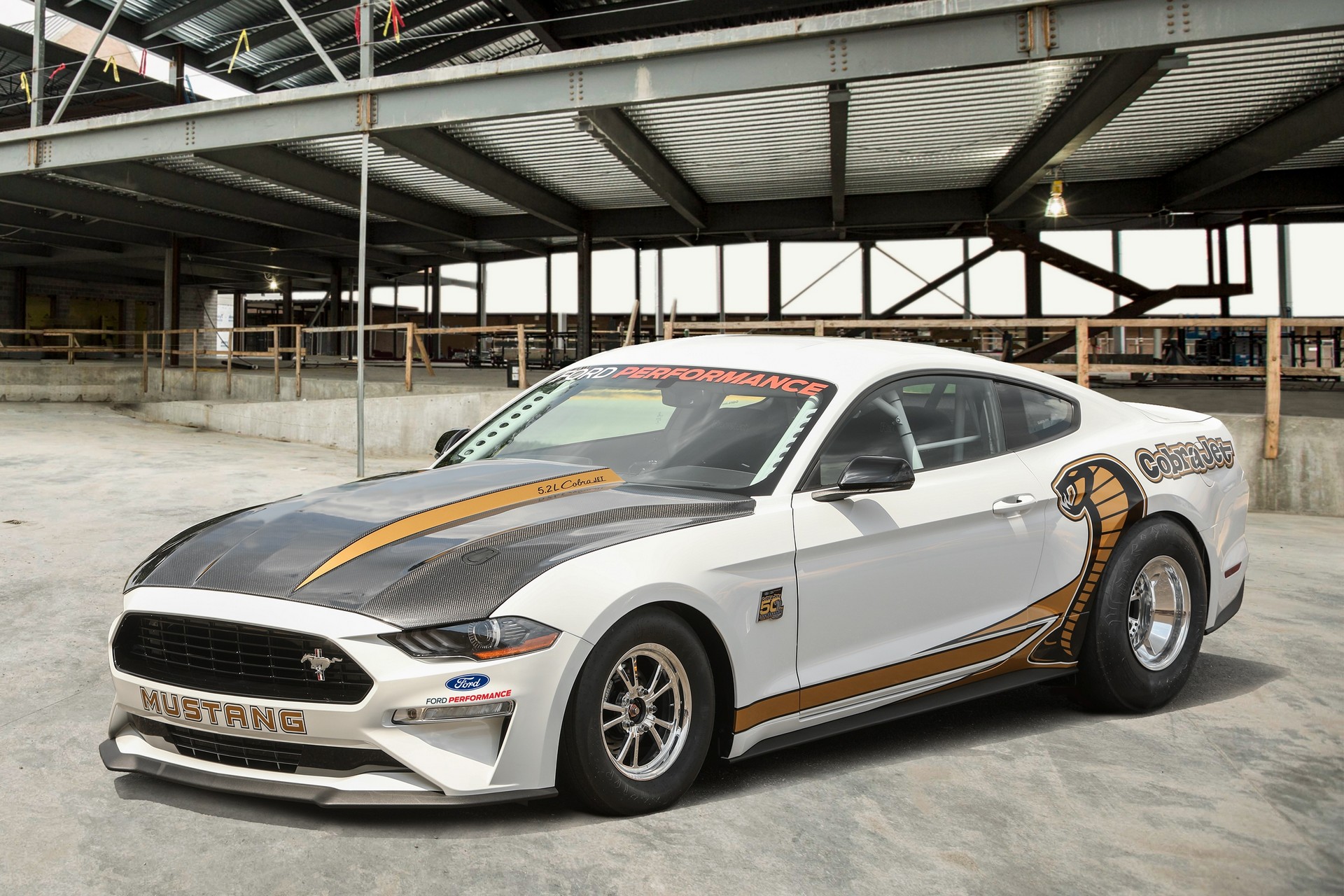 Ford has unveiled 2018 Mustang Cobra Jet ahead of the 2018 Woodward Dream Cruise. This model is a special edition to celebrate the 50th anniversary of the Cobra Jet's launch. And to grace the occasion, Ford has built the fastest drag racing Mustang ever made.
The exterior of the car is almost the same as the road-going model but an exclusive 50th Anniversary graphics can be chosen which goes all over the body. The car will be available exclusively in Race Red or Oxford White.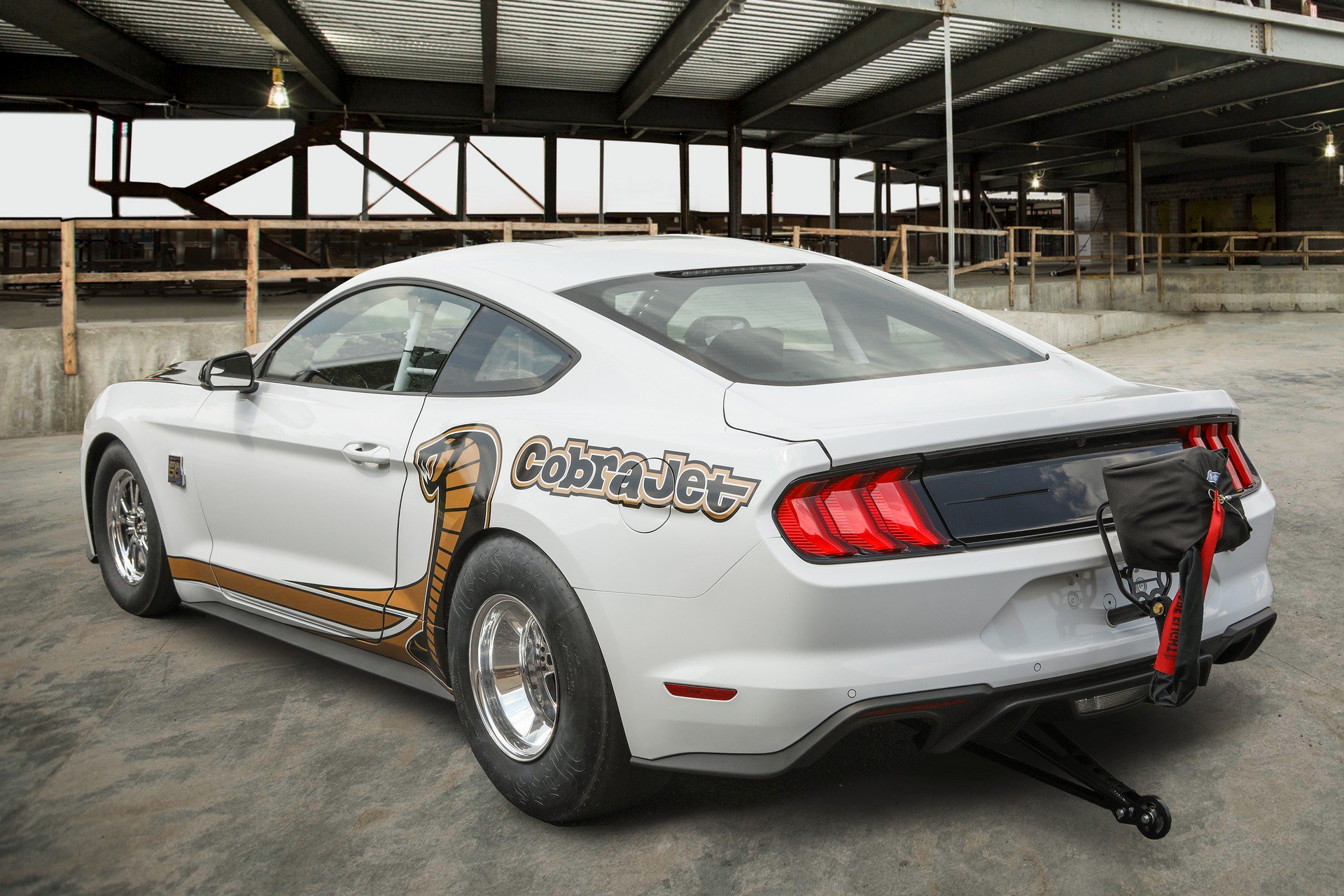 What powers the Cobra Jet is a 'special', as Ford says, 5.2-liter V8 engine which is based on the 5-liter one that is used in the Mustang GT. With that, the engine is equipped with a 3.0-litre Whipped supercharger. Ford hasn't revealed the final output figures yet but it says that the Cobra Jet can do the quarter-mile in 8 point something seconds and can reach the top speed of 241 km/h.
Taking about the Cobra Jet, Ford Performance Parts global director, Eric Cin, said "From the very first Mustang Cobra Jets dominating the 1968 NHRA Winternationals to our modern-day racers, the Ford Performance Parts team continues to build on Cobra Jet's success at the track over five decades."
Ford also released a short video for the Mustang Cobra Jet roaring at the launch event. Hear the roar: 
The Mustang Cobra Jet will be limited to 68 units only. It is open for orders now and can be yours for $130,000. Oh, by the way, did we tell you that it's not road legal? Yeah, track baby only!