The dining area transforms into a social hub for large gatherings and parties throughout the year. Here, family and friends assemble to enjoy meals and drinks together.
For this reason, you should accessorize your dining chairs to create the perfect atmosphere and mood during the new year. It is simple to transform your dining area into a warm and cozy atmosphere. You don't need to spend a lot of time on this process or make significant improvements.
You can quickly turn your dining room into a joyful space by using the following methods: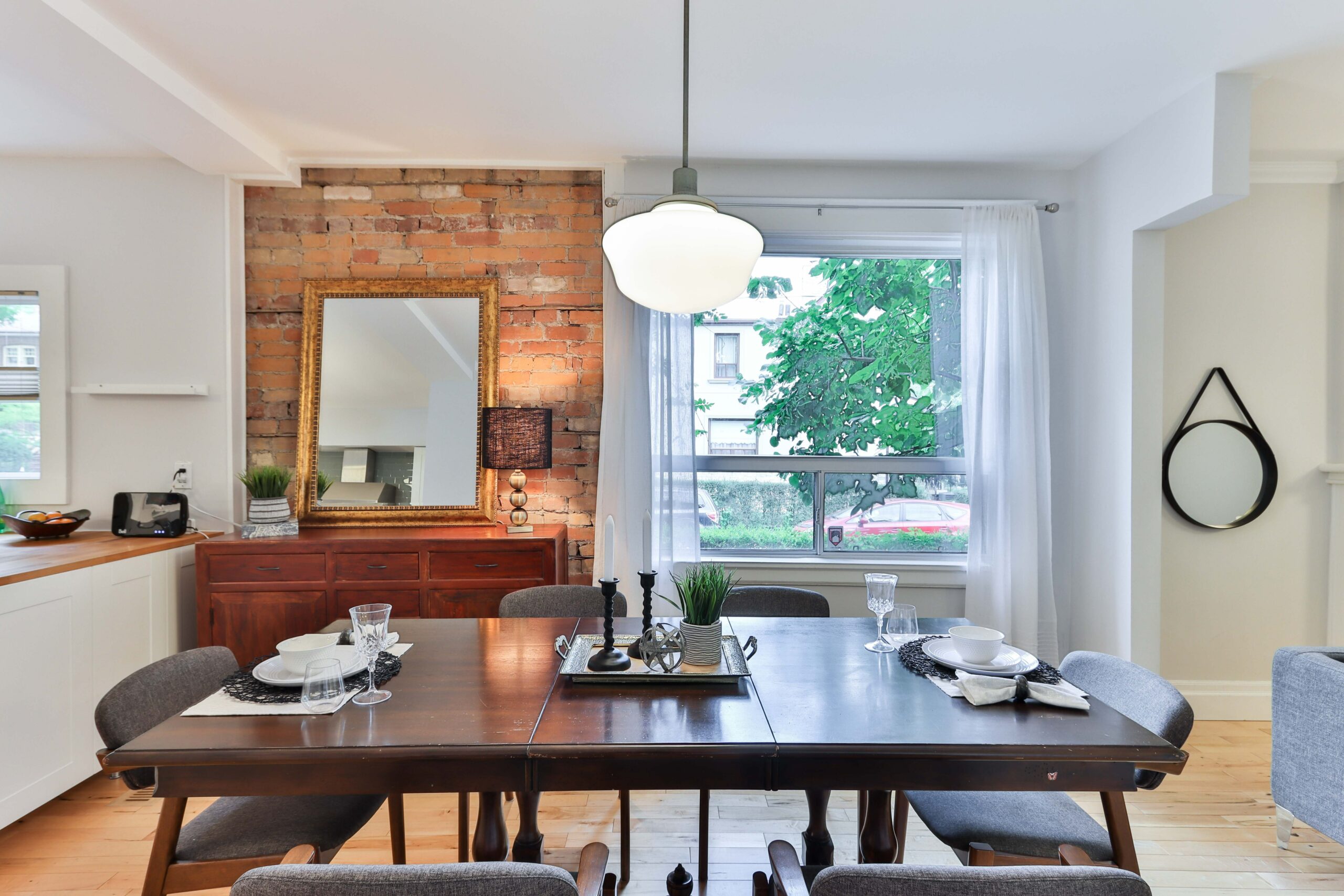 1. Showcase decorated branches
A centerpiece of decorated branches is advised to be placed on the dining table. Additionally, you may accessorize the branches by adding faux fur, lights, etc., and set them on your dining table. Your dining room will be given a new and fresh look.
2. Create the winter wonderland
Due to the winter snow, the color has long been connected to the winter season. People are inspired by this to use white ornaments to adorn their living rooms, especially during the new year.
You might also cover your dining tables in white fabric and use a centerpiece made of lovely white flowers. 
3. Introduce the greenery
You can choose various themes while decorating your dining room for the new year. You can also add greenery to your living room to make it more adorable. 
It will help to create a soft texture in your room and ensure your guest's comfort. You can also buy dining chairs that are made of metal, velvet, or green accents chairs. 
4. Hang paper decorations
As we have previously stated, remodeling your dining room won't break the bank. Your dining table's appearance can be simply changed while staying within your budget. It is advised to choose homemade paper decorations to hang above the dining table.
To learn how to make stars, honeycombs, and bells and to add hanging paper decorations to your projects, you may also check out the articles and video lessons on the internet. 
5. Enhance the lights
Do you know that lighting fixtures also alter the ambiance of the room or the mood of those who are in it? Lighting fixtures serve to illuminate the rooms. Since the lighting fixtures are positioned in the middle of the space, decoration is also significant.
There are several ways to update your lights in time for the holidays. For your dining chairs, prefer a rustic appearance.
Conclusion
The coziest time of the year is during the winter season. Instead of working on several projects at once, you should concentrate on remodeling your dining room. It is a fantastic idea to update your dining area for this winter season by implementing all the aforementioned ideas.