Fortnite, the wildly popular online video game known for its battle royale gameplay and frequent in-game events, has recently gained a reputation for hosting virtual concerts featuring top musical acts. These events, which have included performances by the likes of Travis Scott, Marshmello, Diplo, and Ariana Grande, have drawn massive audiences to the game and brought attention to the performers. Virtual concerts have become a staple of the Fortnite experience, providing a unique and immersive way for players to enjoy live music within the game.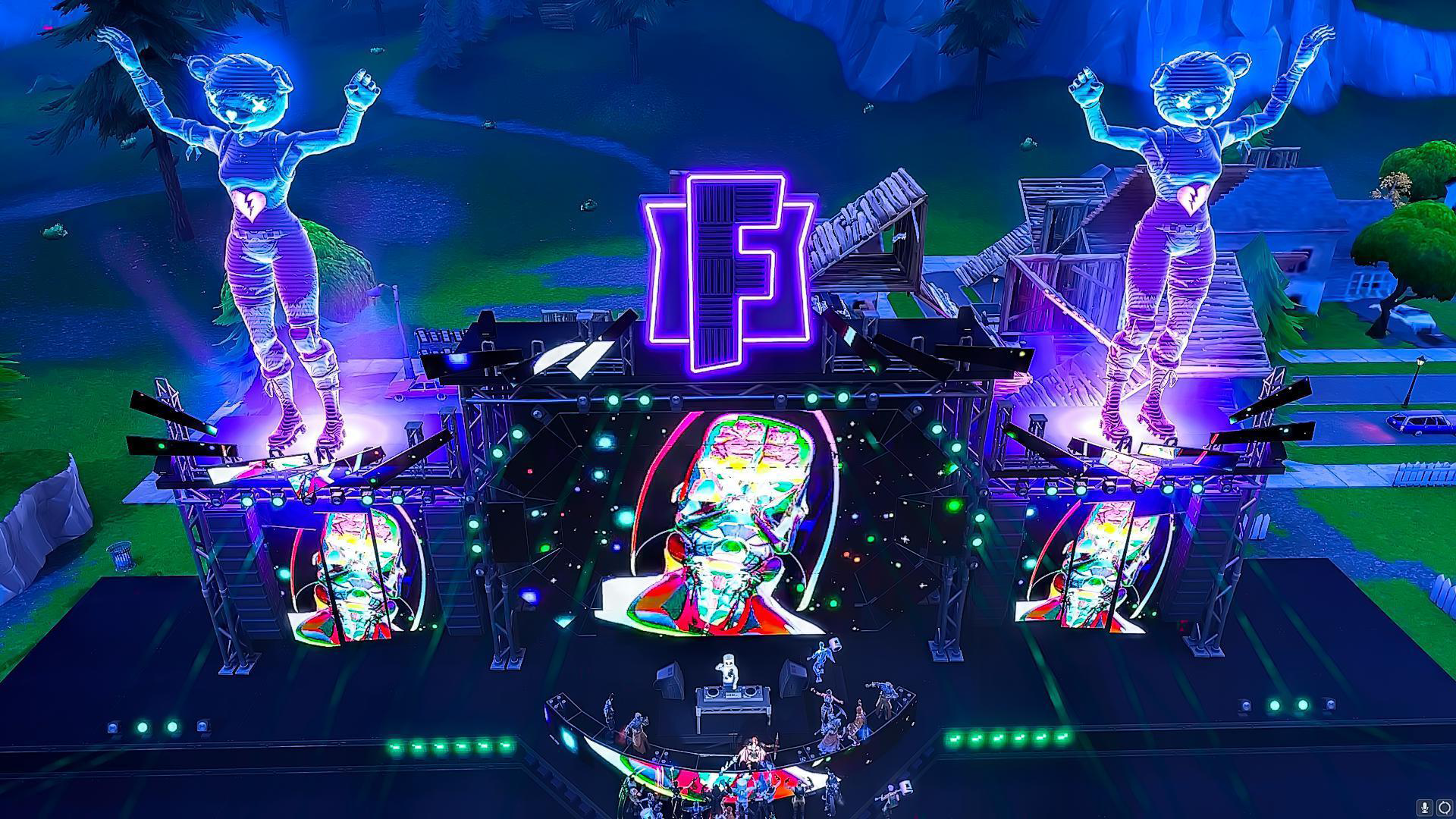 Now, it seems that the next musical star to take the virtual stage in Fortnite will be Kid LAROI, an Australian rapper and singer who rose to prominence with the release of his collaboration "Go" with Juice Wrld in 2020. Since then, the 19-year-old artist has released a number of other collaborations with musicians including Miley Cyrus and Justin Bieber, solidifying his status as a rising star and a popular choice for a Fortnite partnership.
According to Insider Gaming, the Fortnite x the Kid LAROI concert will take place on either January 24 or 25 and will be available for a month after its debut. While no details have been confirmed regarding the format of the event or the presence of microtransactions, it is likely that the event will be a Party Royale Event with the option to purchase exclusive skins. The Party Royale events are known for their more casual and relaxed atmosphere, making them a perfect fit for smaller acts looking to gain long-term focus within the game.
Fortnite X The Kid LAROI Concert is Coming This Januaryhttps://t.co/n82VoIaNZK

— Tom Henderson (@_Tom_Henderson_) January 6, 2023
This collaboration with the Kid LAROI is particularly noteworthy as it will be the first musical partnership for Fortnite since the game was updated to Unreal Engine 5.1. This update could bring improved visuals and other exciting experiences for players during the virtual concert. The Kid LAROI's popularity, combined with the potential enhancements from Unreal Engine 5.1, make this collaboration highly anticipated by Fortnite players and music fans alike.
In addition to its partnerships with musical acts, Fortnite has also featured collaborations with a variety of other brands and franchises, including Black Adam, Star Wars, Polo Ralph Lauren, and My Hero Academia. The game's developers, Epic Games, have shown a willingness to bring a diverse range of content to the game, making it a constantly evolving and exciting experience for players.
While the collaboration with the Kid LAROI has not yet been officially announced by Epic Games, if the reported late-January date is accurate, an announcement should be expected in the near future. Fortnite is available on various platforms, including mobile devices, PC, PlayStation 4 and 5, Nintendo Switch, and Xbox One and Series X/S. With its vast player base and immersive events, it is no surprise that the game has become a go-to destination for memorable musical experiences.