OpenAI has recently given ChatGPT, a large language model, a revolutionary upgrade that promises to change the way we interact with artificial intelligence. This upgrade has been made possible through the latest version of GPT, GPT-3.5, which has improved on the original GPT-3 with enhanced capabilities, including more accurate language processing and faster response times.
The new ChatGPT is designed to provide a more human-like interaction with users, with its ability to understand natural language and respond in a way that is both informative and engaging. It uses advanced machine learning algorithms to analyze user inputs and generate responses that are tailored to the individual user's needs.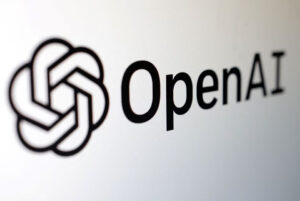 One of the key features of the new ChatGPT is its ability to handle complex and nuanced conversations, thanks to its improved understanding of context and semantics. This means that it can provide more insightful responses to complex questions, and engage in more meaningful conversations with users.
Another significant upgrade to ChatGPT is its ability to learn from user interactions. This means that as users engage with the system, it will continually adapt and improve its responses, becoming more accurate and personalized over time. This is made possible through the use of reinforcement learning, a type of machine learning algorithm that rewards the system for making correct responses and penalizes it for incorrect responses.
The new ChatGPT also features a more intuitive user interface, with a streamlined design that makes it easier for users to navigate and find the information they need. This interface is designed to be more visually appealing and user-friendly, with clear and concise information presented in a way that is easy to understand.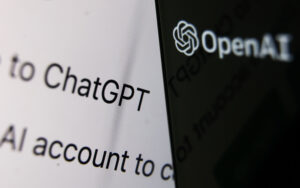 Overall, the new ChatGPT represents a significant step forward in the development of artificial intelligence, and has the potential to revolutionize the way we interact with computers and other digital devices. It is a powerful tool for businesses and individuals alike, providing a range of benefits, including improved customer service, more accurate information retrieval, and more engaging user experiences.
One of the most exciting aspects of this new technology is its potential to unlock new applications and use cases that were previously impossible with traditional AI systems. With its advanced language processing capabilities, the new ChatGPT can be used to power chatbots, virtual assistants, and other conversational interfaces that can help businesses and individuals to streamline their operations, improve productivity, and enhance the overall user experience.
In conclusion, OpenAI's revolutionary upgrade to ChatGPT represents a significant milestone in the development of artificial intelligence, and has the potential to transform the way we interact with digital devices. With its advanced capabilities and intuitive user interface, the new ChatGPT is poised to become a game-changer in a wide range of industries, from customer service to healthcare, education, and beyond.