Public workers in New Zealand's Parliament, including MPs as well as other members of staff, will not be allowed to use the TikTok app, according to authorities' announcement on Friday.
The restriction, which goes into force at the end of the month, is in accordance with comparable efforts in several other nations.
Nonetheless, unlike restrictions in the United States and Britain, New Zealand's ban will only extend to around 500 individuals who work in the legislative building. Eventually, other New Zealand organizations may choose to implement their respective restrictions.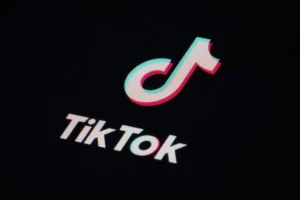 There is presently a significant amount of fear regarding the application as a result of the FBI and other agencies warnings that TikTok's Chinese parent company ByteDance may share user data with China's authoritarian government, including internet history, location, and biometric identifiers.
Chris Hipkins, the prime minister of New Zealand, claimed he didn't have TikTok on his smartphone. "I'm not that hip and trendy," he told reporters.
According to Rafael Gonzalez-Montero, chief executive of the Parliamentary Service, the New Zealand choice was made on the recommendation of government cybersecurity professionals.
According to Hipkins, the application would be deleted from every device that is connecting with the parliamentary network. However, special arrangements will be made for those who use the application to execute their democratic duties.
"This decision has been made based on our own experts' analysis and following discussion with our colleagues across government and internationally," Gonzalez-Montero said in a statement. "Based on this information, the service has determined that the risks are not acceptable in the current New Zealand parliamentary environment."
Hipkins further added that the advice for cyber security came from an intelligence agency, the Government Communications Security Bureau, New Zealand. He added that the country didn't go across every government worker, but it will be up to the department or agency to take their own cyber security decisions.
Earlier this month, Belgium was the nation that banned Tiktok. The choice was made by the country's prime minister after the steps were taken by various authorities in Europe as well as the United States.
ByteDance-owned TikTok is soon to be banned on many smartphones held by the Belgian federal govt for a time frame of no less than six months, according to a message posted to the website of Alexander de Croo.
TikTok said it is "disappointed at this suspension, which is based on basic misinformation about our company." The company said it's "readily available to meet with officials to address any concerns and set the record straight on misconceptions."
ByteDance, the parent organization of TikTok, moved its headquarters from China to Singapore in 2020.