Nio is preparing to expand to the US and was recently seen leasing the large building in San Jose, California. However, there has been no official announcement or details from the company about its expansion to the US. It is said that Nio will be headquartered in the North of San Jose and there will be an innovation center for the electric vehicle and smart car technology makers. The details about the headquarter and innovation center were revealed by the real estate company Colliers.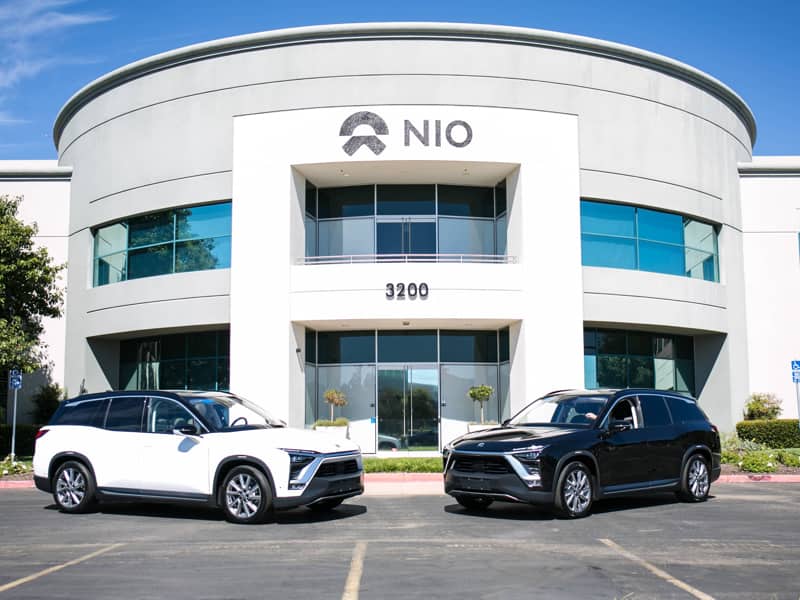 However, the official website of Nio shows that the company has San Jose headquarters. The Chinese automaker expanded to Europe last year and is seen preparing to move to the US by the end of 2021. Potential Tesla rival Nio has leased an office building at 3151 Zanker Road, which is just around the corner from the carmaker's current headquarters on North First Street near the Montague Expressway in northern San Jose. The transaction has sparked rumors that the company is moving closer to officially launching sales of its vehicles in North America, although there's no official information regarding that.
Chinese company Nio USA has signed a 10-year lease on the 201,500-square-foot building, according to Colliers. Colliers brokers Michael Rosendine, Craig Fordyce, Shane Minnis, and Ryan Ward represented the owner of the Zunker Road offices. Colliers brokers Sean Toomey, Jere Hench, John McMahon, and Sean McMahon represented Nio in the leasing deal.
R&D and innovation center
Senior vice president of Colliers, Toomey said, "Nio USA's new R&D and innovation center marks an exciting chapter for the company as it continues to develop state-of-the-art technology for its electric vehicles,"
NIO USA currently operates from an 85,000 sq ft (7,896 sq m) building located on the same block as its new location, at 3200 North First Street. The US market is definitely on NIO's radar, and recent job postings on LinkedIn in San Jose, including for Head of User Infrastructure Construction & Readiness, suggest the company is working on a US launch. The requirements for the said position suggest NIO is working hard on launching sales in the United States. It stated,
"The Business & Corporate Development Team at NIO USA is responsible for the strategy, planning, and execution of NIO's Go-To-Market for the Americas. This is a strategic corporate initiative, sponsored by the CEO & CFO, and comes with high visibility and tall expectations!"
The job was for the role of "the Head, User Infrastructure Construction & Readiness". Evidently, it shows that Nio is planning big for the US market, however, the details being left in pieces it is unclear if Nio will be a potential rival for Tesla and other EV makers in the US.