If you're considering upgrading your health technology, a new health wristwatch can be a wonderful option for you. If you visit several e-commerce websites, you may get a sizable selection of smartwatches focused on health.
Doesn't it leave you uncertain about what to pick and what the best decision for you to make is? Well, we have a fantastic option that will fulfill your needs! The brand-new Noise Colorfit Pro 4 Alpha smartwatch is what it is.
Why should you think about this smartwatch?
If you're among those seeking a fantastic smartwatch for less than Rs. 4,000, choosing the brand-new Noise ColorFit Pro 4 Alpha might be an excellent decision. Here are some details about the product's specifications and how they work to your advantage.
Noise Colorfit Pro 4 Alpha – What does it feature?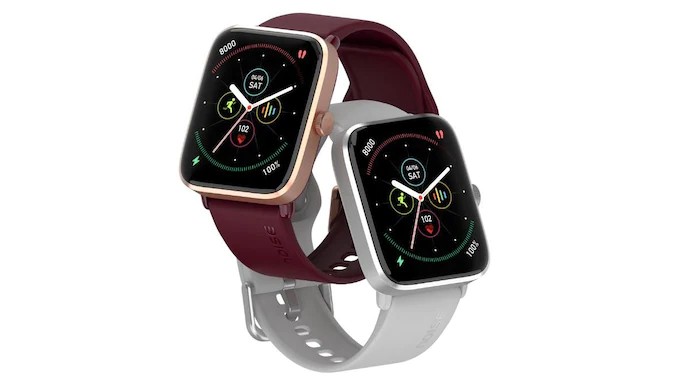 Beginning with the technical details, you will notice a 1.78-inch TruView display on the front of the device. Its AMOLED display has a high refresh rate of 60 Hz, which will help you achieve deeper blacks and a smoother experience. Also, the 2.5D curve display on the front of the device will provide customers with a more immersive experience. The display supports up to 500 nits brightness to perform better outside.
So, what are the health features you get here? Given that this is a health smartwatch, you can definitely expect to see some health-related functions here. Noise offers all the necessary health functions, including a heart rate monitor, a SpO2 sensor, a sleep monitor, a breath monitor, a stress monitor, a female cycle tracker, and more.
Furthermore, Noise has introduced support for 100 various sporting modes with the assistance of its effective sensors. To give you a brief overview, this smartwatch has specific running, cycling, and walking modes, among other sports modes.
Concerned about water splashes? The new Noise Colofit Pro 4 Alpha has you covered, as it received official IP68 certification for its dust and water resistance. This smartwatch comes with Bluetooth version 5.3, a newly developed connectivity. Moving on to the battery, this battery is better than the competitors. With just a 10-minute charge, Noise offers a 24-hour battery backup and an overall battery backup of up to 7 days.
Noise ColorFit Pro 4 Alpha – What's the price?
If you agree with the standard of this product, let's discuss what this smartwatch is priced at. This smartwatch is priced at Rs. 3,799 on the official Noise platform, making it an excellent option for many consumers searching for a smartwatch in the sub-Rs4,000 pricing range.
Conclusion – Should you go for Noise ColorFit Pro 4 Alpha?
In conclusion, the Noisy ColorFit Pro 4 Alpha offers all the top features you may need. Also, if you want a circular dial, this smartwatch is unquestionably the one for you. It offers premium AMOLED panels, which have a maximum peak brightness of 500 nits and are available in scarce devices. You also get the newest and speedier Bluetooth 5.3 connection, which is particularly uncommon in smartwatches of this price range.
Thus, the new ColorFir Pro 4 Alpha watch has a competitive edge over its rivals developed by companies like FireBolt, BoAT, and even earlier Noise versions. This gives us the confidence that picking Noise ColorFit Pro 4 Alpha won't be a regret.