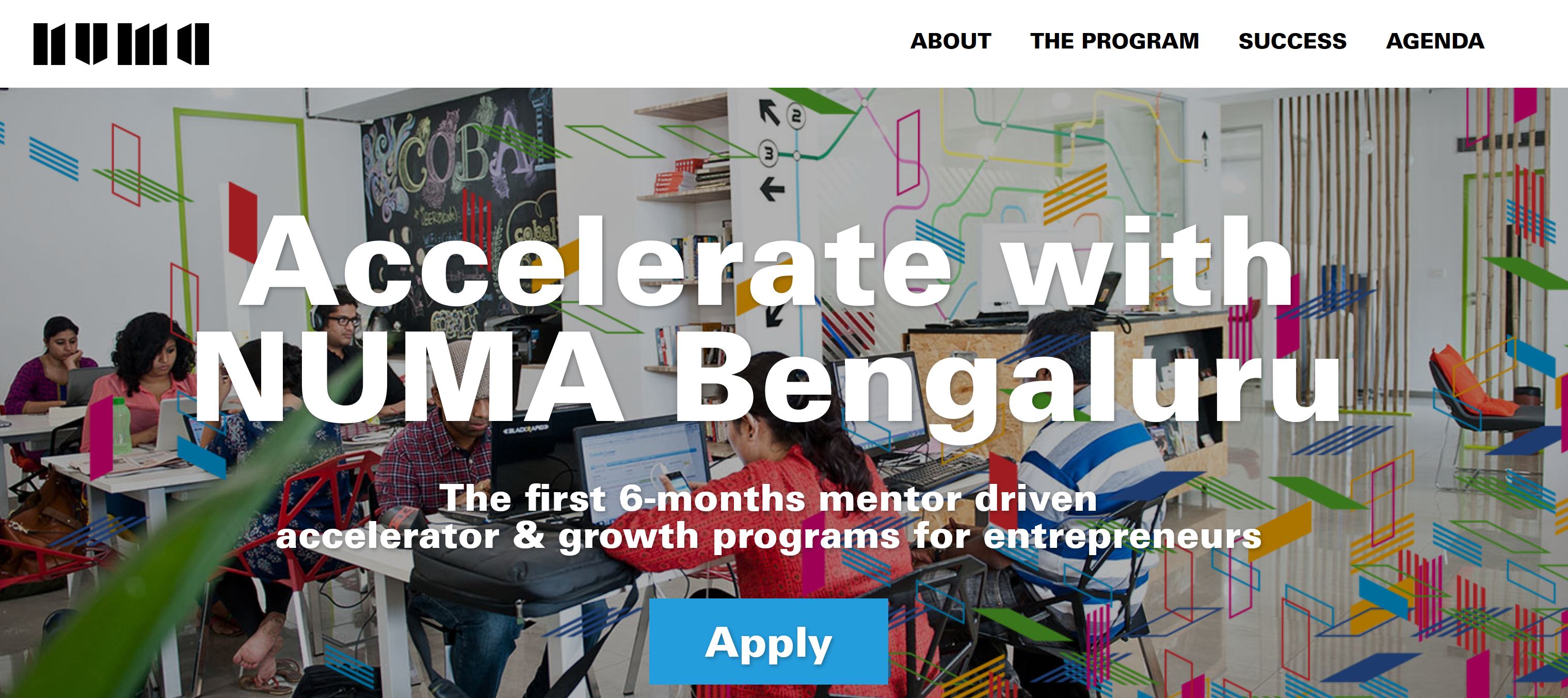 Bengaluru, Nov.25 (ANI): Continuing with its global outreach and expansion plans, French start-up accelerator NUMA has arrived in Bengaluru to commence its six month mentor-driven accelerator programme for entrepreneurs.
After a rigorous selection process, NUMA Bengaluru has shortlisted 12 start-ups for the first batch of their programme. Chosen from more than 200 applicants, these 12 start-ups will go through the six-month tailored acceleration programme, wherein they will be trained, nurtured and mentored by NUMA's experienced mentors and Entrepreneur-in-Residence.
These start-ups will also be extended operational, legal, marketing and all forms of support along with co-working office space.
NUMA will also prepare them for their final investor presentation and get them to meet domestic and international investors through which these start-ups can acquire funding for their projects.
"Being one of the fastest growing & emerging economies in the world, India was definitely a sought-after destination for us to setup NUMA. The vibrant ecosystem and the growing numbers of start-ups in India certainly fall in line with our plans. We believe that our 6-month programme coupled with NUMA's incredible knowledge base and the co-working environment in the heart of a thriving ecosystem will certainly help a lot of budding entrepreneurs in achieving their dream," said Frederic Oru, COO of NUMA.
Similar to NUMA, Airbus BizLab is a global aerospace business accelerator where startups and Airbus intrapreneurs work towards transforming ideas into businesses.
Following successful launches in France and Germany, they have tied-up with NUMA Bengaluru for opening Airbus Bizlab in India.
"Airbus has always been at the forefront of innovation for many years, but now the ecosystem is changing and we need to broaden our horizons and delve into different areas of expertise in order to create more value for our customers. With the Airbus BizLab Bangalore we will accelerate the rise of an Indian aeronautical entrepreneurship," said Bruno Gutierres, HO Airbus BizLab.
The collaboration will be symbiotic, wherein NUMA Bengaluru will offer an entire floor of workspace to Airbus BizLab alongside access to NUMA's ecosystem of mentors, other startups, speakers and conferences etc. NUMA on the other hand will also receive mentorship and guidance from BizLab in their area of expertise.
At the launch, Naresh Narasimhan, CEO of Numa Bengaluru, said, "We are sitting on a hotspot of start-up activity and this is the right time to give direction to the young budding entrepreneurs in our country. We are starting our first batch with 12 brilliant young teams and hope to help them achieve their goals. We also look forward to more start-ups engaging with us in the coming batches. Also our association with Airbus BizLab will certainly give both of us an insight into each others' areas of expertise and will benefit us in our acceleration programmes respectively."
NUMA is one of the biggest start-up accelerators and active innovation hubs in the world. With more than 15 years of experience in the field, NUMA has successfully accelerated 103 startups, out of which 83 percent are still active after four years.
NUMA Bengaluru is a joint venture between NUMA Paris and Metaform. Situated in the heart of the city, NUMA Bengaluru will host events relevant to the start-up community and will work with corporates to support their innovation programmes.
Airbus BizLab has developed a "hybrid" concept to closely collaborate with startups while allowing smaller organisations to better understand needs and ways of working of large groups.
Comments
comments