17 January 2019, India: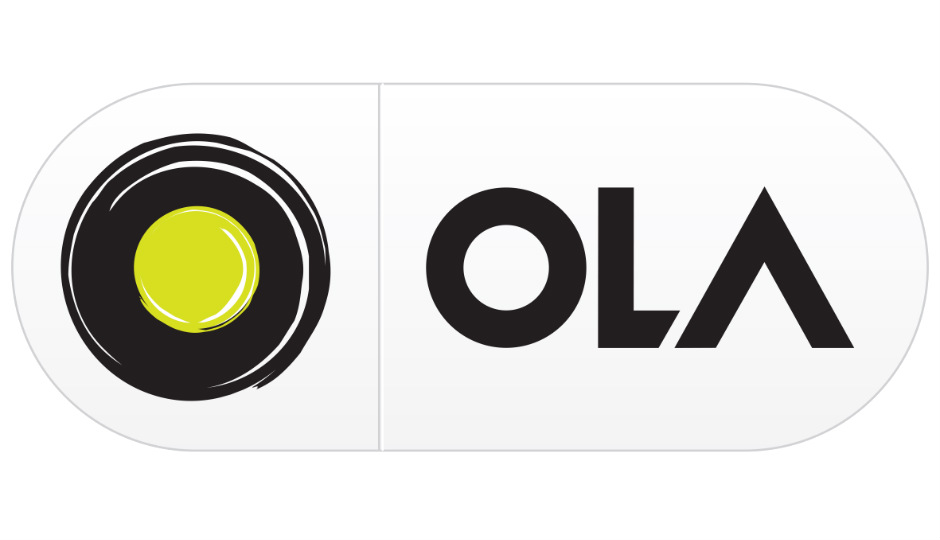 Cab sharing firm Ola has introduced digital credit payment by offering "Ola Money Postpaid". The offering was launched last year as a pilot.
The company claims that "Ola Money Postpaid" has received tremendous response from customers with 30% growth month-on-month. Ola Money Postpaid furthers Ola's commitment towards enhancing customer experience and promoting the digital economy across India with innovative solutions in and beyond the mobility space.
Designed to deliver a superior and safer payment experience over the other available modes of payment, Ola Money Postpaid offers a 15 day credit line. Further, the entire experience is seamless as its 1 click enabled without the need of any OTP or password to process the payment.
Nitin Gupta, Chief Executive Officer, Ola Financial Services said, "At Ola, we are focused on innovating and building solutions that ensure a seamless digital experience for millions of users across the country. Ola Money Postpaid is an innovative, world's first offering that was launched post taking into account learnings and user experience of other modes of payment. The response has been phenomenal and more and more Ola customers are already making Ola Money Postpaid, their preferred choice of payment."
Nitin Gupta added, "Ola is dedicated to supporting the Government's vision of a cashless economy and we are committed to being a major force in India's rapidly growing digital payments market. We will continue to invest in innovative solutions that promote the digital economy across India while extending the benefits of this first of its kind Postpaid offering to more Indians."
How to activate Ola Money Postpaid
Users can log on to the Ola app and click on the 'Payments' option. After tapping on the 'Ola Money Postpaid invite' button, customers will then have to select the 'Get Started' button.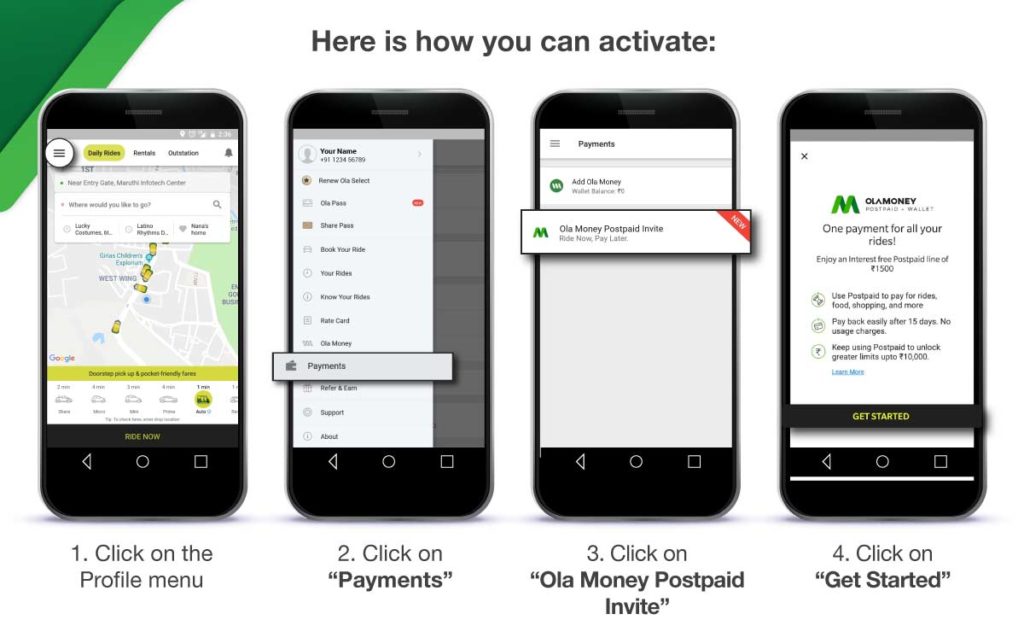 The growing preference for transparent, seamless and secure transactions has seen Ola Money Postpaid redefine the way people commute. Fuelled by the momentum, Ola will extend the offering to all its customers in coming months and increase credit line offering & billing cycle to 30 days. The Ola Money Postpaid offering is made available to customers basis internal big data risk scoring algorithms, the company said in a statement.
Ola Money Postpaid will also extend its reach beyond mobility and integrate it into other segments such as food, entertainment and utilities in the coming months. The company also plans to enroll other merchants to create a faster and convenient payment mechanism for customers.
Ola was founded by Bhavish Aggarwal and Ankit Bhati in 2011. It integrates city transportation for customers and drivers onto a mobile technology platform ensuring convenient, transparent, safe and quick service fulfilment.
(Image – Ola)
Comments
comments