Based on a recent study, less than 0.2% of Twitter customers pay for site memberships.
According to data collected by The Information, approximately 180,000 individuals in the United States and an additional 110,000 people throughout the world were members of Twitter Blue as of mid-January, resulting in approximately $28 million in annual membership earnings.
Technology billionaire Elon claimed that Twitter was losing $4 million every day since he purchased it in a $44 billion transaction in October, leading him to seek other sources of income.
In order to cover the expenses of Apple's and Google's app store fees, a new Twitter Blue subscription went live in December. It costs $8 per month for web users and $11 monthly for Android and iOS users.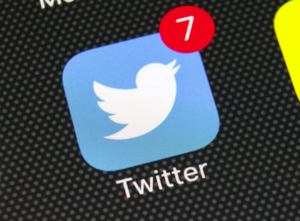 Mr. Musk revealed his desire that "roughly half" of Twitter's revenue will originate from paying subscribers in his initial email to crew members after owning the firm. He declared that this was essential for Twitter to "survive the upcoming economic downturn."
Prior to late last year, a lot of well-known firms discontinued their campaigns from Twitter, which impacted the company's financial structure.
"Twitter had a massive drop in revenue, due to activist groups pressuring advertisers, even though nothing has changed with content moderation and we did everything we could to appease the activists," he tweeted in November. "Extremely messed up! They're trying to destroy free speech in America."
Advertising by Tesla's competitors Audi, General Motors, and Volkswagen was halted.
The most recent statistics reveal that Twitter is less than 2 percent of the approach to achieving the estimated 15 million paying subscribers per month required to compensate for the operating expenses mentioned by Mr. Musk.
In order to decrease expenses, Mr. Musk has also decreased Twitter's staff. Up to 50% of workers were laid off amid massive reductions in the final part of last year, with Elon Musk stating that there was "unfortunately no choice" due to the firm's anticipated $1 billion operating loss.