As the software giant attempts to merge its $28.3 billion takeover from last year, Oracle Corp. has slashed staff at its Cerner digital health records division, especially in marketing.
According to numerous sources with direct involvement in the matter, employees were notified this past week that their roles had been terminated.
The advertising and creative services departments at Cerner were particularly badly impacted, and certain technical roles were also impacted, as said by former employees who were laid off, however, the exact range of the reductions could not be verified.
When his role was terminated last week, Jason Withington served Cerner for close to 16 years, most lately in data center operations. He stated that certain employees in his department with more than ten years of experience had been let go.
Withington is also a newly appointed commissioner for Missouri's Clay County, which is part of the Kansas City metro region and includes the oldest part of Cerner.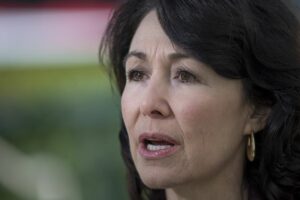 Requests for clarification from Oracle were not responded to. The firm's acquisition of Cerner in June of last year has boosted the rise of the cloud and generated more than $1.5 billion in sales during the most recent period. Oracle's chairman Larry Ellison has made it clear that the business expects its electronic records division to expand substantially more in the future.
The software powerhouse still seems to be concentrated on Cerner's cost-cutting. Chief Executive Officer Safra Catz claimed there seem to be various methods to increase profit at the purchased division during an investor event in October. "The situation in Cerner — that's just not how we run a place," Catz said, later adding they would "clean Cerner up."
According to a recent regulatory filing, Oracle stated the previous year that it might carry out a restructuring programme "due to our acquisitions and certain other operational activities."
The corporation predicted that it would use a portion of the remaining $342 million designated for restructuring until the conclusion of the fiscal year in May, after investing $585 million on the programme through February 28 mostly because of staff severance charges.
Before the Cerner purchase was finalized in May 2022, Oracle reported having 143,000 employees. According to data collected by Bloomberg, Cerner employed around 25,000 personnel at the time the agreement was announced in December 2021.
Catz said a few weeks ago that since the takeover, Cerner's operating margin had improved by more than 5 percentage points. Oracle announced the previous year that it will unite its employees into a single site and close a few of its locations in the Kansas City area. The Kansas City Business Journal first published on the most recent Cerner massive layoffs.
Oracle is known for its cost savings and significant earnings. When activist investors pushed Salesforce Inc. CEO Marc Benioff to increase revenue, Benioff claimed in an earnings report a few weeks ago that he had studied the "Oracle Playbook" from Ellison. Salesforce had previously declared it will cut off 8,000 personnel.