Orion is an NSDC partner company that provides employability enhancement training for various sectors like IT, ITes, Hospitality, Retail, Beauty & Wellness, Health Care, BFSI etc.

"Make in India" campaign targets to increase manufacturing growth to 12-14% over the medium term and creating 100 million additional jobs by 2022 in manufacturing sector. In addition to that there will be an additional requirement of 17 million manpower in retail sector, 10 million in beauty & wellness, 30 million in construction and 12 million in transportation & logistics by 2022.
The percentage of people aged between 15 to 64 is 64.9% in India, yet the present skilled workforce is only 2 percent, which is much lower than most of the other developing nations. Even the students coming out of colleges aren't much aware of the industrial standards, and only 25% of them are employable with necessary skills. Degrees aren't much of any use for certain industrial jobs as the market for quality service technicians continues to expand. The National Skill Development Corporation (NSDC) is doing its best to upgrade the skills of the youth partnering with over 250 companies in different parts of the country. India needs to skill 500 million candidates by 2022 to make "Make in India" successful.
"With Narendra Modi reaching out to different industries, globally, inviting them to invest in India, the quotient of skilled employees rises across verticals. Narendra Modi's Vision 2022, Make in India, will not become a reality unless we have adequate skilled manpower in the country."
The major roadblocks hindering the "Make in India" and the constant efforts taken to solve them can be listed as,
Aspirational Value of Skills: Various mobilization and promotional campaigns are adopted to overcome this challenge.
Lack of Standardization: Formation of various sector skill council and national skill qualification framework.
Lack of Capacity: The capacity is build by National Skill Development Corporation through which training across India are conducted.
Ability to Pay: Subsidy from the government and skill loan from the bank is assisting the candidates to pay for the training.
Lack of Recognition: Recognizing the skill certificate by various government agencies and corporates along with introducing skill development in school and colleges.
Unwillingness to Migrate: Creating the skill workforce by identifying the skill gap geographically so that it can be absorbed there itself.
The Role of Orion Edutech in Skill Development
With the involvement of Ministry of Skill Development and National Skill Development Centre in India, Orion Edutech is skilling the people of India to empower faster go-to market scenario for various industrial verticals.
Incorporated in 2007 by its co-founders Manish Agarwal & Sanjeev Kothari, with the sole aim of empowering the students with the knowledge relevant to the industry. Orion's focus has always been students and job aspirants who are academically or financially weak but having aspiration for a white collar jobs. They have always targeted the students from non-English medium background in tier I and tier II cities/towns and rural part of the country.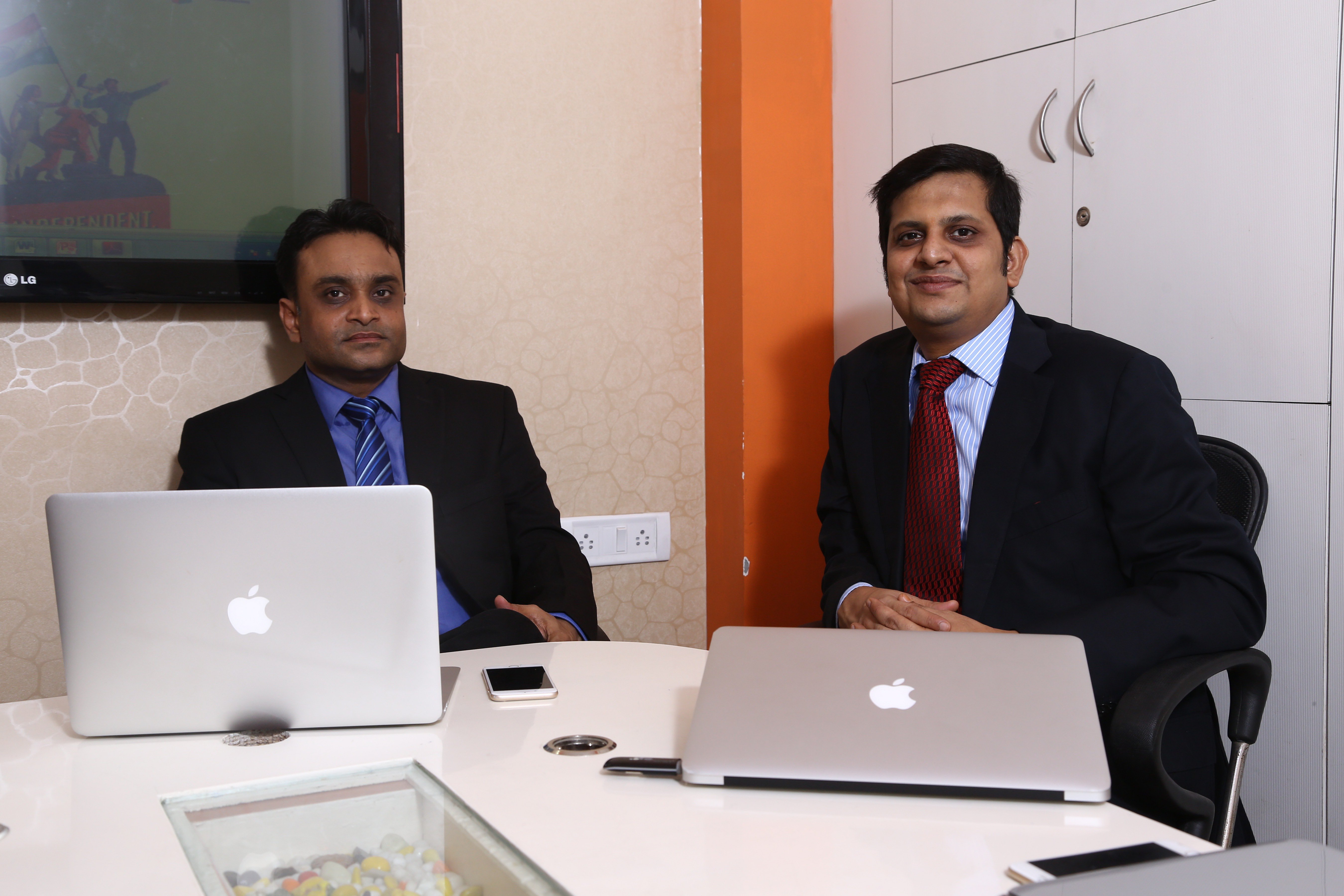 Sanjeev Kothari and Manish Agarwal
They not only provide the relevant job skills, but soft skills and life skills are also integral part of Orion's curriculum which help the aspirants to adjust and adapt into urban and corporate environment. Their courses are industry collaborated and designed as per the requirement of their industry partner. They not only provide on job training and placement to their students but also promote entrepreneurship which helps them to become self employed.
From an initial investment of 1 lakh and a two membered team, it has now grown to a skilled team force of 700 members in 150+ training centres spread across 21 states. They can boast of having skilled over 2 million job aspirants under various sectors like Hospitality Travel & Tourism, Electronics and IT Hardware industry, IT & ITeS, Beauty & Wellness, Apparel Manufacturing & Designing, Telecom and Retail. They have provided placements to over 1 lakh candidates in 350 companies.
Orion Edutech Facts:
Year Founded : 2007.
Founders: Manish Agarwal (Also: Director – Brain Valley Solutions) and Sanjeev Kothari (Also: Director – Brain Valley Solutions, Managing Partner – Antal International)
Team Size: 700.
Geographical Presence: 150+ Training Centres in 21 States.
Company Partnership: 1200 Corporates and MNCs.
Target: 1,50,000 students in 2015.
Funding Till Now : 1 Lakh initial investment and VC funding from Venture East in 2010.
Orion has partnered with more than 1200 corporates and MNCs for placement of its students and is working very closely with various ministries under both State and Central Government, it has also partnered with various nationalized banks for providing skill loans to its students.
Orion Edutech had received its VC funding from Venture East in 2010 and their excellence in education and industry interface has been crowned by prestigious awards over the years.
'Best Vocational Training Institute Award' in 2011 from Indian Education Congress in association with knowledge partner, KPMG.
'Skills Champions of India Award' in 2013 from FICCI, 'Best Vocational Training Provider' in 2015 from ASSOCHAM.
'Econs Education Excellence Award' in 2015.
'Bharat Nirman Awards' for the Education sector in 2015.
'Education Institute with Best Academic and Industry Interface' from World Education Congress in 2015.
India 2022
Orion Edutech has skilled 52,000 people in 2014 and aims to skill 1,50,000 people in 2015.
"India being the youngest country in the world, skilled man force will become our social dividend and we will become largest exporter of skill manpower making India to become global skill capital."
The founders of Orion Edutech feel that with the formation of NSDC, all the stakeholders- government, corporates, training providers, academia and students has come on a common platform to achieve the target of skilling 500 million candidates by 2022 which will help in making the "Make in India" campaign successful.