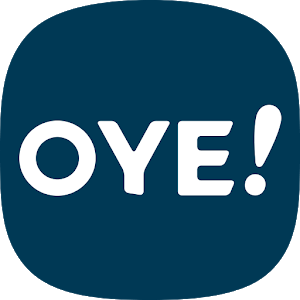 03 May 2018, India:
OYE! Loans has raised $2.25 million in seed funding from its parent company GAIN Credit. OYE! Loans is operated by OYE! Fintech.
"The company will use the fresh capital to strengthen its underwriting models aimed at new-to-credit consumers, scale-up operations, and enhance its footprint to cover multiple cities", it said in a statement.
The company added, "In the process, the company will stay focused on leveraging the digital ecosystem to evolve towards a completely paperless process with virtually no human intervention – a business model that its parent company GAIN Credit has perfected from years of operation in the UK."
Mukund Venkatesh, Managing Director India – Global Analytics India (a subsidiary of GAIN Credit, Inc.) said, "This funding marks a reiteration of GAIN Credit's long-term vision of becoming a global fintech leader, driven by the mission of empowering the lives of the underserved and underbanked by providing responsible access to credit. In addition to the capital provided, OYE! is built on the back of our strong digital lending technology and talent footprint in India."
"As OYE!'s principal debt partner, we are pleased with the strong growth and expansion plans of the company. We look forward to continuing our support to the company in its journey, as it resonates with our aim of empowering financially-excluded households and sectors with access to credit solutions," said Kshama Fernandez, CEO – Northern Arc Capital (formerly IFMR Capital).
"GAIN Credit's investment in OYE! enables us to accelerate our plans to build scalable India-specific credit products with a focus on robust alternate credit scoring and fraud detection machine-learning models. As a result, we will be much better placed in identifying the right customers, setting the optimum loan amounts, and delivering compelling value propositions in a seamless, frictionless manner," said Pradeep Rathnam, President, OYE! Fintech.
OYE! is an analytics-driven, innovation-focused organization which provides credit access to young professionals. The company leverages alternative data to assess risk on customers who have thin or non-existent footprints on the credit bureau. Currently the company provides its services in Chennai.
(Image – OYE! Loans)