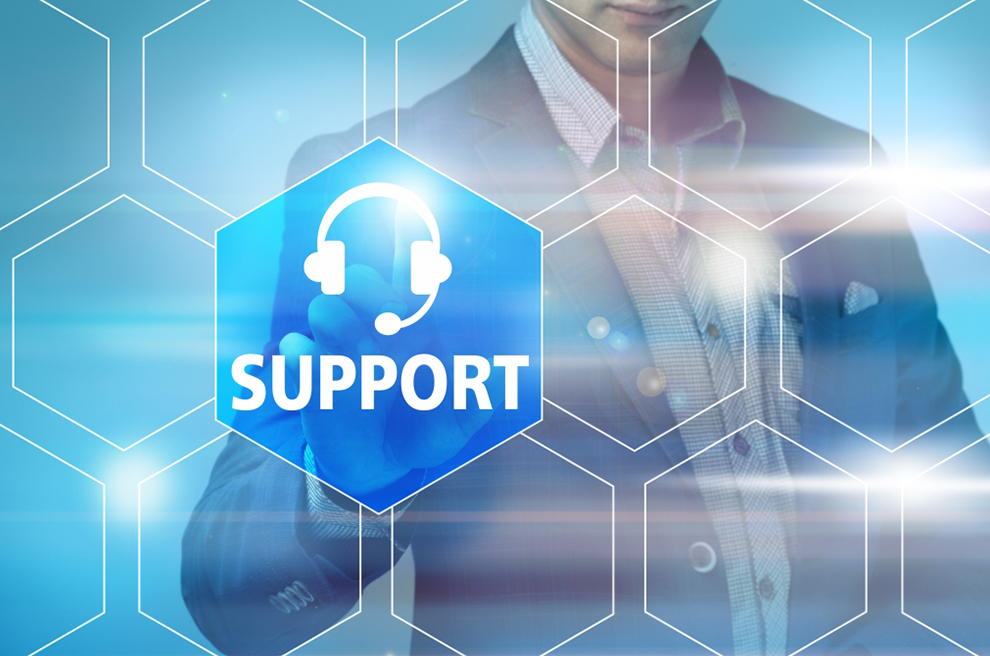 The latest report from IDC notes that IT spending for SMBs grew at a rate of 4.9% in 2017, and is expected to touch US$602 billion in 2018. More than two-thirds of these SMBs are firms with less than a 1,000 employees, and hardware, software, and IT services account for around 30% of total IT spending.
'SMBs, especially smaller ones, have immediate tactical needs to sharpen performance, (and) they are also looking to coordinate resources in a meaningful way. For many, this will be an important step in their Digital Transformation', explains Ray Boggs, IDC's VP of SMB Research, to ZDNet.
Deciding to outsource is a big decision, which can save at least 40% of your costs over a period. Here are 5 critical reasons why SMBs should outsource tech support.
1. Consistent network uptimes
In 2017, 47% of SMBs surveyed in a study by ITIC Corp said that just one hour of network downtime could cost up to US$100,000 in losses.
Downtimes are unexpected risks that can cause unprecedented damage to a firm's reputation, finances, and customer loyalty. For SMBs the magnitude of a single downtime is much bigger than a large enterprise, and can even be a death blow to the business.
But it is a daunting task for an in-house IT team to ensure consistent uptimes as this requires constant supervision, as well as advanced technology and infrastructure.
That's why SMBs are much better off outsourcing their network management to professionals who can monitor it closely. They will also do a daily data backup, and have staff available 24×7 to swing into action should an emergency arise.
Business Solution 
Enterprise tools such as Nagios, Solarwinds , PRTG etc can help keep a tab on all your business applications and servers. Look out for a Managed services provider that can combine technology with intelligent human expertise to deliver round-the-clock Network Monitoring.
2. Achieving speedy resolution rates
A 2016 report from McKinsey says that 75% of online customers expect to get assistance with issues within 5 minutes.
As an SMB you would be eager to establish your brand and streamline the definitions of your business. Part of establishing your brand is offering seamless and speedy resolutions to customers.
A 2017 Deloitte report found that 80% of companies today place great importance on customer feedback compared to just 45% in 2013. Answering customer calls and resolving technical issues in-house can be a draining as well as expensive exercise.
Outsourced tech teams can offer support at Levels 1,2, and 3, and achieve faster resolution rates. Efficient. Effective. Low-cost. Need we say more?
Business Solution 
Ticketing systems like Zendesk, Freshdesk , Remedy and OTRS are some of the examples of integrated communication modes like chat, email and social that help deliver exceptional customer support experiences. Have you got an expert Customer success manager on board already?
3. Optimum cost efficiency
Around 30% of total SMB spending globally will be for hardware, software, and IT services according to an IDC 2018 report
Most SMBs would think that managing their IT needs in-house would be far cheaper and easier than outsourcing them. Wrong. Having a well-equipped IT department means incurring expenditure for certifications, updates, training, and purchasing new software and hardware, among other things.
Tasks like creating IT roadmaps, and risk reduction strategies, which are extremely crucial, can be time-consuming and, sometimes, simply beyond the capabilities of a small IT team.
Outsourcing your IT requirements will help conserve your capital since you will not need to purchase complex equipment or software or worry about assembling a highly-qualified IT team. A professional IT services provider will also have processes in place, which is essential for the uninterrupted continuity of your business.
Business Solution
Outsourced Technical support services should ideally cater to all sort of business needs. Be it office hours or after office hours. Hence arises the need for expert after office hours support centers that not only keep the engine running but at able to exceed SLAs with minimum IT costs.
As a CTO you can achieve this by either opting for a hourly based pricing or transaction based, depending upon the volume of customer queries.
4. Keeping data secure
In an interview with Raconteur Kathryn Moran, Partner and Head of Outsourcing at haysmacintyre, a UK based accountancy firm notes that they
'have seen a general shift in SMBs realising that outsourcing is now a critical part of the risk management toolkit, rather than simply a means to save costs'.
The numbers prove it. The Cyrnen-Osterman Research report highlights that spending on IT security by SMBs in the US jumped 17% between 2016 and 2017. Mobile security was their greatest concern while 59% of small businesses rated the ability to stop threats from SSL traffic as one of their top priorities.
Talking to Businesswire, Vladimir Zapolyansky, the Head of SMB Marketing for Kaspersky recommends that SMBs take the SaaS approach for securing data because it gives them the 'advantage of endpoint security solutions without having the hefty budgets of enterprise counterparts.'
Business Solution
As an ISO 27001 practitioner for past 17 yrs, we understand the impact of critical data loss to your business revenue. You can avoid these losses and brand damage by outsourcing your work to only ISO 27001 and PCI DSS compliant vendors. We recommend you ask for IT data security checklists, references and previous success stories before your plan to outsource.
5. Avoiding financial losses
'The number one greatest cyber threat to a business is their very own employees,'
says Darren Guccione, the CEO and Founder of Keeper Security Inc. Poor adherence to password protection practices, inability to keep up with regulatory changes and lack of advanced tech capabilities make SMBs very vulnerable targets for cyber attacks.
On average, 60% of small and medium businesses shut shop within six months of a single cyber attack. The average regulatory compliance cost for SMBs in the US alone is US$ 83,000. Scary?
An SMB's in-house IT team is usually sparse and has limited expertise. Outsourcing turns out to be the best bet in these situations as these IT teams are equipped with the appropriate RegTech as well as the requisite armoury and expertise for fending off high-risk cyber attacks that can cause immense financial loss. More crucially, they are available 24×7 to monitor systems.