We Indians love our food ! Our food is a part of our celebration of life. However, as life takes us away from home for our education and jobs the one thing that we really miss is our authentic local delicacies. When we live away from our local place we  take immense pride in and also crave immensely – our food ! If only we could get our food wherever we went toh life ke celebration ka mazha aa jata !
The foodies at PakuMania.com totally understand how you feel and therefore have woved to get your food to your doorsteps. Pakumania is all about authentic pakwans ! Pakwans such as your regionally famous mithai, namkeens and basically all foods that remind you of home ! No matter where you are, Pakumania will serve you with all you want. The company works on one motto – "Serving Tradition Online" !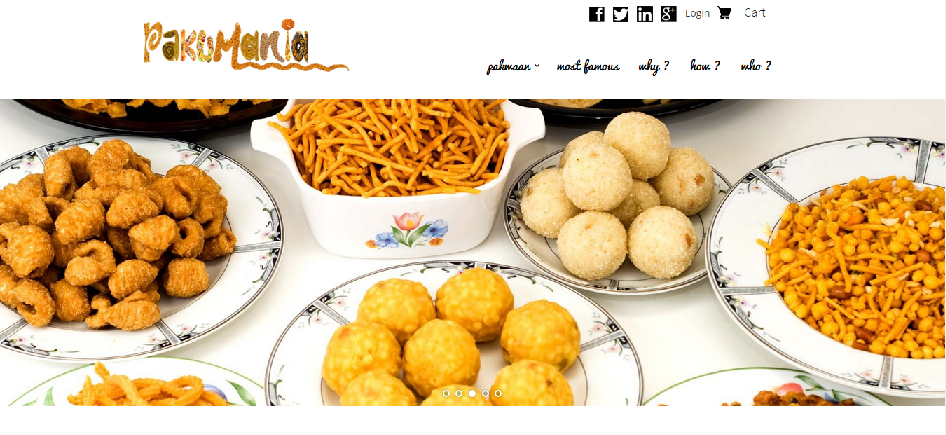 To serve the best of delicacies Pakumania has made exclusive tie ups with local vendors. The company is able to offer a wide range of products through their tie ups with vendors across the country.Their very powerful quality check focuses on hygienic as well as taste to ensure authenticity.
The company was started by Vaibhav Srivastava, Nikita Vora and Chandan Shrikant. Vaibhav and Chandan are in the process of completing their LLBs whereas Nikita has a 3 year experience in working in various domains like IT, Food & Hospitality and Travel as a marketing and branding executive. The company currently operates from Pune.
Buying food is not something that is very common to our Indian mindset. We are used to buying our food from our local shops we have been buying from for years."In an attempt to counter this, we have worked hard to get the best quality product with the authentic taste so that we can guarantee our customers the best possible product" says Vaibhav. Another challenge of selling food online is dealing with the shelf life of these food products. When asked about how they deal with this challenge, Vaibhav says "To ensure that we guarantee our customers the best product, we have done tie-ups with the country's leading logistics partners who ensure the delivery within 1-2 working days.This would allow customers to get the fresh pakwans and enjoy them peacefully from the comfort of their home".
Pakumania now plans to aggressively increase their product range and include a wider range of products covering most parts of the country. And with the festival season just starting, its might be a great time for all of us to get our favorite food delivered at our doorsteps !
Log on to Pakumania at  http://pakumania.com/