On Monday, data analytics firm Palantir confirmed that it's laying off about 2 per cent of its workforce as layoffs continue to happen in the tech industry.
In an emailed statement, the company said, "We believe our company is at an inflection point and to continue to evolve, we are making the tough choice of reducing teams in several areas. While less than 2 per cent of our workforce is impacted by these changes, these are incredibly painful decisions but the right ones for the company's future."
Based on the company's latest Securities and Exchange Commission report in December, the layoffs are likely to impact approximately 75 people. The said report showed that the company had 3,838 employees currently on its payroll. According to a spokesperson of the company, Palantir will continue to hire employees in areas of strategic importance.
On Monday, shares of Palantir were little changed and are up 27% so far this year.
The news of layoffs come after the software company reported its first profitable period earlier this month for the fourth quarter, and CEO Alex Karp said it anticipates to make a profit for the current fiscal year. Palantir, which is known for its work with government defense agencies, recorded an 18 per cent increase in fourth-quarter revenue to $509 million.
Earlier this month, David Glazer, the company's finance chief told Reuters that "Palantir had reduced employees' stock-based compensation and cut back on cloud expenditure in recent months in response to lower spending from recession-wary businesses."
It is the latest tech company to announce layoffs as the industry struggles with an economic slowdown following over a decade of unconstrained growth. Companies like Twillo, Dell, Zoom and eBay announced significant cuts to their workforce this month. In January, Google revealed plans to lay off more than 12,000 workers, Microsoft also disclosed plans to cut 10,000 employees and Salesforce said it planned to cut 7,000 jobs.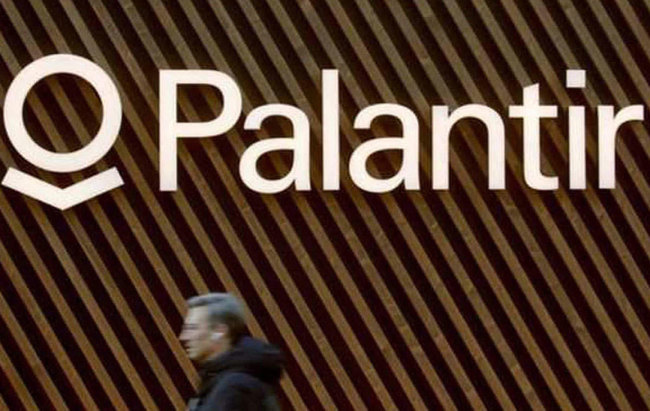 More about Palantir
A public American company, Palantir Technologies specializes in big data analytics. It was founded by Peter Thiel, Nathan Gettings, Joe Lonsdale, Stephen Cohen, and Alex Karp in 2003. It has its headquarters in Denver, Colorado.  The company's name is derived from The Lord of the Rings where the magical palantíri were "seeing-stones," which were the indestructible balls of crystal used for communication and to see events in other parts of the world. The company is known for its three key projects namely, Palantir Gotham, Palantir Apollo, and Palantir Foundry.
Comments
comments