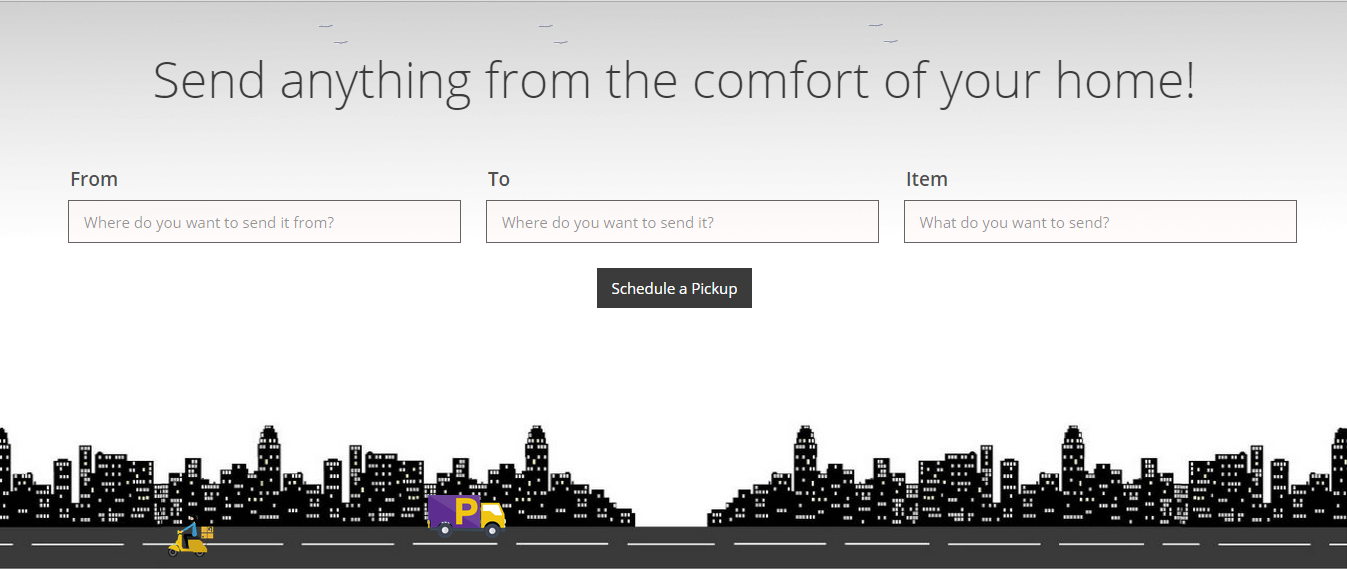 Bangalore, 15th August 2015 – Parcelled- the on demand shipping start-up based out of Bangalore has expanded into 3 new cities and is now serving in Delhi, Bangalore, Mumbai, Pune and Jaipur. They have also launched a new consumer friendly app. "It's the easiest possible way to ship", Nikhil Bansal, co-founder at Parcelled, said while talking about the app and launch with Techstory.
C2C logistics industry 
India's logistics industry was valued at around $130 billion in 2012-13, according to the latest figures available with India Brand Equity Foundation, a trust established under the commerce ministry. For the C2C segment in India, dipstick surveys to understand user requirements, price considerations and estimate potential size for such a service are still in execution. It's a big market in its nascent stage. Read more about industry here.
Parcelled.in enters C2C logistics industry
"It is a huge market with tremendous opportunity and so there obviously will be competition. But we look at it as an awesome service we are providing. Our aim is to develop the best products and tech possible. When we see a challenge, we are motivated to do better and hence stay ahead of the curve" says Nikhil.
So, if you have a hard disk to return to a friend who lives halfway across town or you want to send a document urgently across India, don't worry!
Parcelledprovides end to end solution to its consumers, providing the comfort of sending anything from anywhere completely hassle free.
The thought behind the service is that 'if everything gets delivered at your doorstep why shouldn't it get picked up from there?' Parcelled brings post office to your doorstep rather than you going to it.
With a couple of taps, a customer can schedule a pick-up and within 30 minutes the item is picked up, packed and shipped. One can schedule a pick up at their chosen time either from the website, through the app or by placing a call to the customer helpdesk.
http://https://www.youtube.com/watch?v=CunwLNZAY2A
Packaging customization and paperwork are all taken care of by packaging wizards from Parcelled.  All of this is done for no extra cost! In case of any exigency, Parcelled has its 'Rush Services' ready to deliver all intra-city couriers within 6 hours; thus making shipping a delightful experience for the users.
In today's fast paced world the most valuable thing is time over money. Nevertheless, in such a technologically advanced time, people still waste hours traveling to post offices or standing in lines. In some case that might save a couple of bucks but in every case that consumes a significant fraction of your available time. "We want to end this pain point for customers which no one else can do. You have to take an additional trip to a stationary to figure out the packaging usually. But when you use us you don't have to think about anything. You just have to place an order, a 2 minute process and we will be there at a time and place of your convenience. Could it be any easier?" Nikhil brags.
The vision of Parcelled is that no one goes to post office to get things shipped ever again and the mission is to work as hard as possible and scale as quickly as possible to provide this service to everyone while maintaining quality.  
The Pilots of The Parcelled
Parcelled came as a result of a lot of brainstorming by the founders while thinking about what would make the life of everyone around them easy. The company was co-founded by five including:
Xitij Kothi– IIT Bombay graduate and ex-Flipkart employee
Prateek Bhandari– IIT Bombay graduate and ex-Housing employee
Abhishek Srivastava– IIT Bombay graduate and ex-BPCL employee
Rikin Kachhia– IIT Madras graduate and Ex-Flipkart employee
Nikhil Bansal– IIIT Allahbad graduate and Ex-Flipkart employee
The team of five excels at its expertise. Prateek takes care of marketing, Rikin and Nikhil are the minds behind the awesome tech, Abhishek takes care of all the operations and Xitij works with all the teams trying to build the best possible service.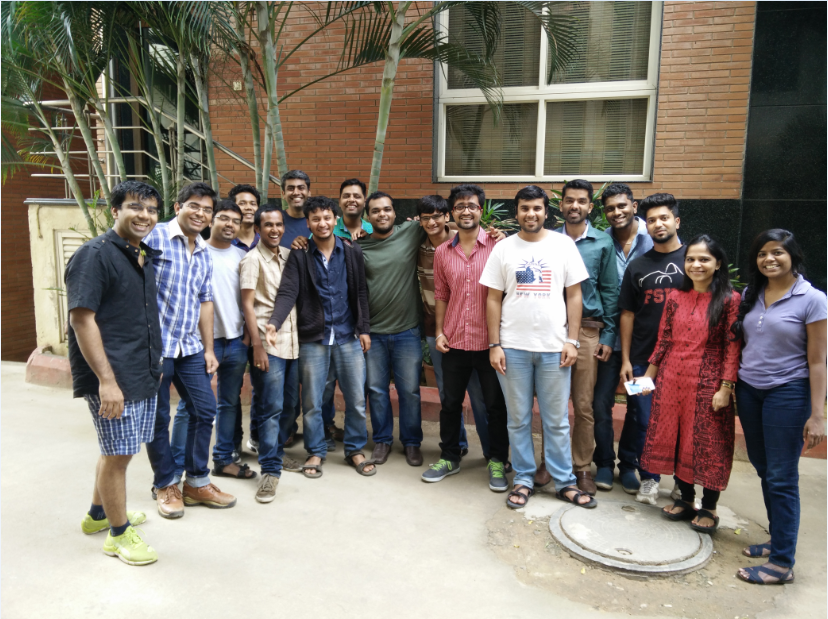 ( Team @Parcelled)
Product Features and Differentiation 
This is how it works:
Use the APP or visit webpage www.parcelled.in and fill the basic details along with description of what you want to send, where you want to send it and your address. Once the information is filled, technology enabled service by Parcelled will show you the estimated price based on a hard-worked algorithm. Then you are provided with option to choose and if you like the rates you can just select a date and time of your convenience for the pickup. At that particular time, pick-up agent will come to your doorstep and collect it for you. From there, they take care of shipping it. Customer helpdesk takes care of everything by notifying you with details and doing the work for you- so you don't have to worry about it again.
The company is considerate with its product differentiation in terms of small yet significant distinctions like price estimation, easier flow, 30 minutes guaranteed on demand pick up. The company believes that these are a few basic things which keeps it ahead of the competitors.
The Hurdles and The Decisions
"We have learnt a lot of lessons in such a small time frame. The major one came by understanding the importance of transparency" Nikhil explains. 
Urgency and time-bound delivery is much more important for consumers than for the businesses. In the current infrastructure, shipments get delayed due to various reasons. Since these issues are not communicated proactively to the consumers, the resolution is not attained until the consumer themselves try to inquire. But by that time, the delay has already happened. To solve this, Parcelled has in-house systems and teams that make sure that the issues are resolved before the delay happens.
Nikhil adds that they wanted to go with the flow or do their own thing; they wanted to become best at what they knew and did just that.
Moreover, Marketing is one thing no company can expand without. Nikhil boasts that have a great marketing team which works hard to grow consumer base. On the other hand, company believes that the best possible way to market is word of mouth publicity. "If we are able to provide a really great service to one customer we were able to touch and that person tells everyone about it, then you are more likely to get new customers. So the major concern for us is customer satisfaction, it ensures repeat usage as well as publicity for the service."
The Future Ahead
With recent launch of services by Parcelled in new cities, it is now present in 5 cities Pune, Bangalore, Mumbai, Delhi and Jaipur. The plan is to be present in every city and the company is growing as quickly as possible while maintaining quality.
The company was funded by Delhivery & TRAXCN just a while back. Currently, expanding to more and more cities and developing a state of the art tech is the utmost priority for Parcelled. The ultimate goal is to develop products that help you in your daily lives and make it much simpler.
To know more about the company, visit there website here or download there app!
Comments
comments