The labor market in the United States is currently witnessing a major crisis as thousands of H1B visa holders are losing jobs in the tech layoffs which have been in full swing for the last few months.
In the United States, a large number of employees in the tech industry are citizens of other countries who have migrated to the US using the H1B visa option. In the financial year 2020, nearly 426,710 people from across the globe got approved as H-1B beneficiaries.
US laws on immigration and nationality allow corporations based in the United States to hire foreign citizens for working with the company in specialized roles. Any employee with specialized knowledge for occupation, a bachelor's degree, or equivalent work experience is eligible to apply for an H1B visa.
H1B visa holders who got laid off from a company are in danger of losing their visa status, which will force them to go back to their home country.
This article explores a few options to stay in the US if you are laid off while being on an H1B visa
1 – Find a new employer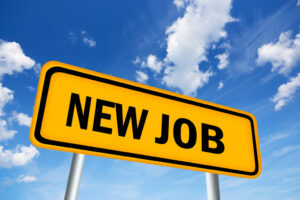 If you are an H1B visa holder and got laid off by your employer, the first thing you should do is to start finding a new job. To continue staying in the United States as a worker, you will have to find a new employer who is willing to give you a job.
This new employer would also be responsible for sponsoring your H1B visa.
It will be easier to find a new employment opportunity if you search for jobs in companies that usually hire H1B visa holders in large numbers. Data related to employers and their yearly recruitment of H1B visa holders can be found on the official website of U.S. Citizenship and Immigration Services (USCIS).
2 – Spousal support visa (H₄ Visa)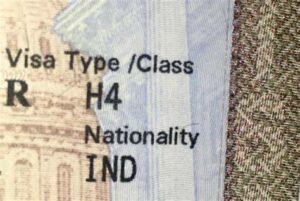 Another way to continue staying/working in the United States is to apply for a H₄ spousal support visa. If your spouse continues to be employed in a company, you can make use of a Spouse Visa and continue working in the country as a normal employee.
Even though there are multiple procedures involved in the application process and approval for an H₄ Visa, several foreign workers make use of this law to continue staying in the United States even after getting laid off.
3 – Converting to a student visa
Foreign nationals go to work in the United States in hopes of achieving the "American dream" and layoffs should not come between you and your dreams. To continue staying in the United States and search for more opportunities, another best option is to change your visa to F1.
With an F1-type visa, you can continue to stay in the country as a student. It is important to note that F1 visas can only be processed if there is an invitation or enrollment with an educational institution in the United States. Eligibility criteria and requirements for an F1 visa depend upon the state or religion where the educational institution is located.
4 – Contact an immigration lawyer specializing in visas
As a foreign employee, you might not be familiar with the details and nuances of immigration policies of the US government, and the internet can sometimes give confusing answers to questions regarding visas and immigration. In such cases, it will be helpful if you can contact/meet an immigration lawyer who knows visas and related policies.
Such specialists might be able to help you in finding alternative methods to continue staying in the United States legally.
Tech layoffs and challenges faced by H1B visa holders
Since the beginning of 2022, various tech companies around the world have laid off more than 300000 employees as part of cost-cutting and reducing expenses. Declining revenue from sales and advertisements, increasing costs of operations,, and high inflation rates in major economies had severe impacts on the performance of these tech companies.
In the United States alone, more than 71000 people lost jobs as part of layoffs in tech companies. According to Layoffs Tracker, in the past 13 months, 502 companies exercised layoffs, in which 71443 workers lost their jobs.
Several large tech companies based in the United States, such as Amazon, Meta, Stripe, Twitter, and Salesforce employ a high number of H1B visa holders. News reports suggest that these companies have employed more than 45,000 H1B visa holders in the past three years.
Tech giants such as Amazon, Meta, Twitter, and Salesforce implemented large-scale layoffs in the past few months as economic volatility got worse and more severe. Several employees who were working under the H1B visa system lost their jobs as part of the layoffs.
What happens when you lose a job while staying in the US with an H1B visa?
According to laws related to immigration and citizenship in the United States, H1B visa holders who got laid off from a company should find a new employer or try to find a new job within 60 days of termination from former employment.
After 60 days, the employee who lost the job will have to explain reasons why his/her visa should not be canceled. If the government is satisfied with the response, it will be given an extension. Otherwise, the individuals will have to return to their home country.