Coinbase Chief Legal Officer, Paul Grewal, has accused cryptocurrency exchange FTX of committing "flat-out fraud" in a recent blog post. The accusations come after FTX launched a new futures contract product called "TRUMP," which allows traders to speculate on the outcome of former President Donald Trump's legal battles.
Grewal wrote that FTX's TRUMP contract was "designed to manipulate and influence political outcomes," and was "flat-out fraud" because it had no underlying assets and was not based on any verifiable data. He also accused FTX of using the TRUMP contract to manipulate the market and create artificial demand for its own product.
Grewal went on to say that FTX's actions were "extremely harmful to the market" and that they "undermine the integrity of the cryptocurrency industry as a whole." He urged regulators to take action against FTX and other exchanges that engage in similar practices.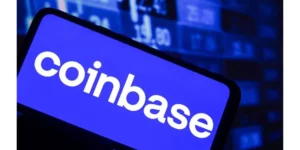 FTX responded to the allegations by stating that the TRUMP contract was a "tongue-in-cheek" product and that it was not intended to be taken seriously. The exchange also noted that it had consulted with legal experts before launching the product and had taken steps to ensure that it was compliant with all relevant laws and regulations.
FTX CEO, Sam Bankman-Fried, defended the TRUMP contract on Twitter, stating that it was "no different than a prediction market" and that it allowed traders to express their opinions on political events. He also criticized Grewal's blog post, stating that it contained "false and misleading statements."
The controversy surrounding the TRUMP contract has highlighted the ongoing debate within the cryptocurrency industry over the regulation of new and innovative financial products. Some argue that these products provide valuable opportunities for investors and traders, while others believe that they are prone to manipulation and abuse.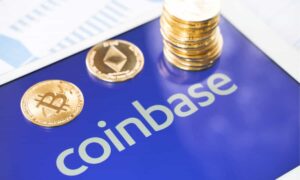 Regulators around the world are currently grappling with how to balance these competing concerns, and many have taken steps to crack down on exchanges that engage in fraudulent or deceptive practices. In the United States, the Securities and Exchange Commission (SEC) has been particularly active in this area, bringing a number of enforcement actions against cryptocurrency exchanges and other market participants.
Despite the controversy surrounding the TRUMP contract, FTX has continued to expand its offerings and recently announced plans to launch a new non-fungible token (NFT) marketplace. The exchange has also attracted significant investment from a range of high-profile investors, including billionaire hedge fund manager Alan Howard and the venture capital firm Sequoia Capital.
As the cryptocurrency industry continues to evolve, it is likely that we will see more innovations like the TRUMP contract, as well as increased scrutiny and regulation from governments and regulators around the world. It remains to be seen how these developments will impact the industry as a whole, but it is clear that the debate over the future of cryptocurrencies and their associated financial products is far from over.
Comments
comments