Shares of One97 Communications, the parent company of Paytm, hit an all-time low today. The company's shares slipped by 12.71 percent to close at Rs 589, a 72.60 percent discount to its IPO price of Rs 2,150.
The company's shares had suffered a brutal week, down 21.34 percent over the past five days, before today's Reserve Bank of India order barring Paytm Payments Bank from onboarding new accounts caused a fresh new tumble.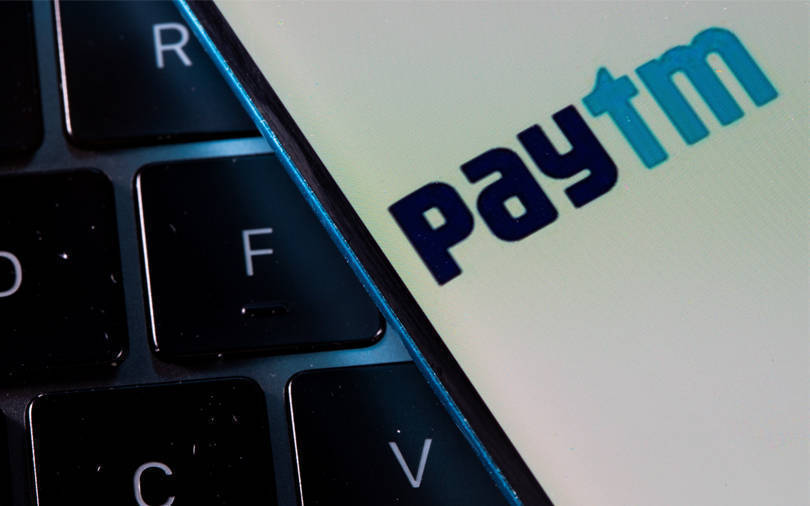 On Monday, Bloomberg, citing a person familiar with the matter, reported that the annual inspection by the central bank had found that Paytm Payments Bank's servers were sharing information with China-based firms which indirectly own a stake in the bank.
However, Paytm Payments Bank rejected the media report. In a tweet, Paytm Payments Bank called the report "false and sensationalist".
"Paytm Payments Bank is proud to be a completely homegrown bank, fully compliant with RBI's directions on data localisation. All of the Bank's data resides within India," it said.
"The bank is taking immediate steps to comply with RBI directions. It includes the appointment of a reputed external auditor to conduct a comprehensive system audit of its IT systems. PPBL remains committed to working with the regulator to address their concerns as quickly as possible," the company added.
Paytm, founder and chief executive officer, Vijay Shekhar Sharma told Moneycontrol in an exclusive interview that the Bloomberg report was "malicious".
"I want to call out that it is an absolutely malicious story which does not corroborate the facts of the business that we are in. I want to say this clearly – this is stemming from malicious intent. Not just that, it is absolute rubbish," Sharma said.
However, the steep decline in the stock price today suggests that investors remain far from convinced.
What's the Matter
On Friday, RBI banned Paytm Payments Bank from onboarding new customers to its platform on an immediate basis. A Bloomberg report on Monday posted that the ban was put in place as the company violated rules by sharing local data with Chinese servers and failing to verify its customers properly.
Before the market opened on Tuesday, Paytm reported a 105% YoY surge in gross merchandise value for Jan and Feb in Q4 FY22 at Rs 1,65,333 crore and stated that it achieved the highest-ever monthly loan disbursals in Feb.
However, investors seem to pay no heed to either Sharma's claim on the Bloomberg report or the positive figures reported by the company.
The payments major's market valuation has slashed over 72% from its issue price of Rs 2,150, wiping out Rs 1 lakh crore of its market cap. Now under Rs 40,000 crore, compared to an m-cap of Rs 1.39 lakh crore.