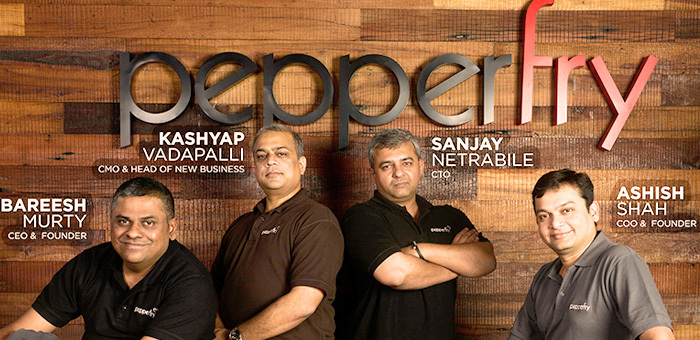 22 March, 2016, Bangalore: Pepperfry is expecting to hit the profit line by the end of this year. The company has inculcated many single category online retailers on to its platform.
Sharp growth in its home decor, private label and home design business are helping the Mumbai-based startup move closer to profitability, even as it adopts a more calibrated approach to discounts, reports ET.
Commenting on the development, Ambareesh Murty, CEO, Pepperfry said, "Discounts matter a lot when you are selling standardised products (like electronics), it is not as relevant in furniture. Typically, a customer transacts about thrice on the portal every year with an average order size of Rs 8,000. On most products listed on our marketplace, we start with a 45 per cent gross margin, so even with our discounting; we don't lose money on any transaction."
In the past few years, company has made some significant investments to revamp its portal and enhance the overall experience of its customers. While updating its platform with some tweaks, Peepperfry laid heavy emphasis on better curation of merchandise, consulting and content.
Now, company is stepping its foot on the accelerator as it plans to deliver order within two weeks.  "The company aims to sell merchandise worth about Rs 1,000 crore by the end of March 2016 and grow at least 150 per cent next year. Currently 10 per cent of the company's business comes from its bespoke design business, 65-70 per cent from furniture with home and decor constituting the rest," said Murty.
Image-dism.in
Comments
comments