The jurors were fascinated in Kamlesh Nanasaheb Ghumare's herbicide system that required seven years to develop. Kamlesh Nanasaheb Ghumare is indeed referred as Jugadu Kamlesh and appeared on the competition in episode one. He was offered instructions to alter his business in a certain manner after his presentation on the program. The Founder of Lenskart, Peyush Bansal, was impressed by Kamlesh's ingenuity and offered his organization, KG Agrotech, a 10 lakh rupee investment in return for a 40% interest.
Additionally, he offered a 20 lakh rupee interest-free loan to help finance the creation of the device. Bansal recently used Instagram to inform his followers about Kamlesh's development. Kamlesh and his design team showcased an upgraded version of the pesticide-spraying equipment in the Instagram video. Farmers will profit from the new model, which is quicker, lighter, and autonomous and can cover ground up to 10 feet in height.
The item is known as "Bharat K-2." "Not everyone is as privileged as some of us are, but they do have potential…and sometimes all they need is a little nudge to realize their ambitions," Bansal said in the video's caption. Since then, the video has gained a lot of attention, garnering more than 107,000 Instagram likes and approximately 729,000 views. Internet users have flooded the comment section with their sincere responses, appreciating Bansal's assistance and Kamlesh's creativity.
Finally, a third user noted that giving money was insufficient and that continuing to assist Peyush Sir was required until continuity was achieved. They commended Peyush Sir for his support. The reality television programme Shark Tank draws viewers in with its exciting business concept proposals from entrepreneurs.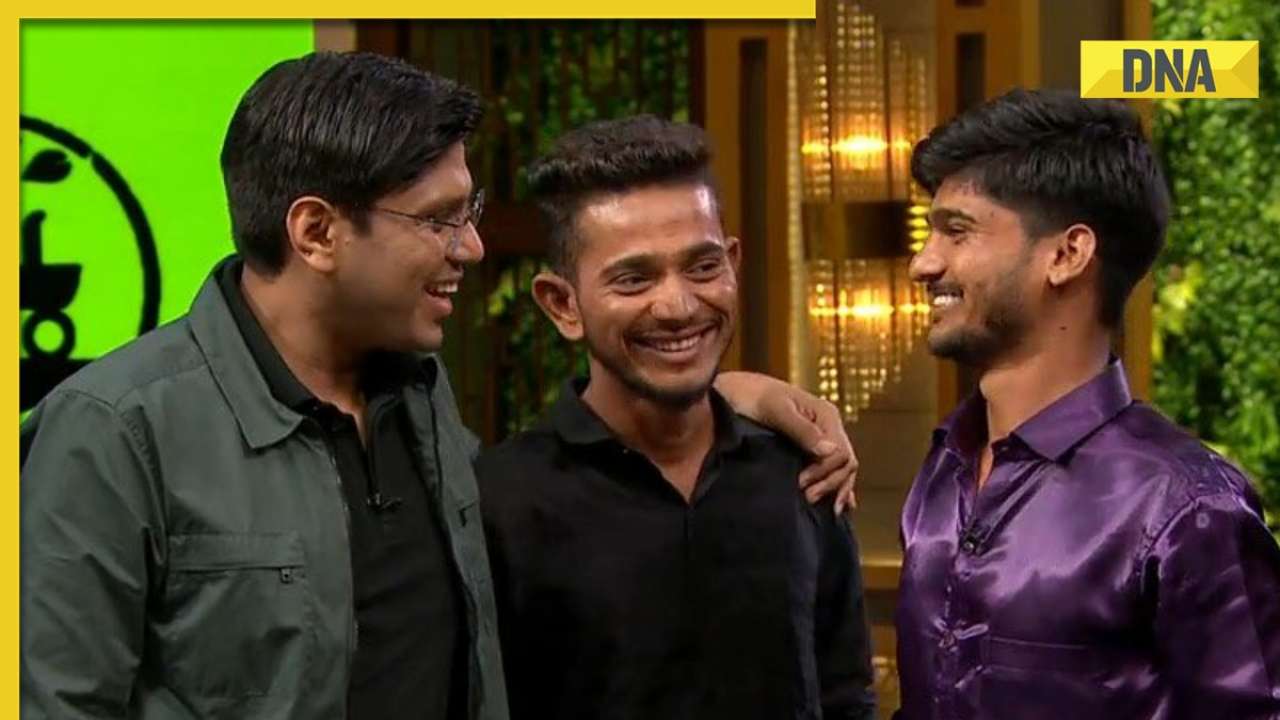 ABOUT PIYUSH BANSAL
The founder and CEO of Lenskart, the eyeglasses firm that is expanding the quickest in India, is Piyush Bansal. According to certain media sources, his monthly compensation is between 1.15 and 1.35 crore rupees, and his projected annual income is between 14 and 16 crore rupees.
On the Kapil Sharma programme, it was stated that Lenskart has over 1,000 locations around India and is valued at INR 37,500 crores. Co-founder Peyush Bansal is said to have a staggering net worth of INR 600 crores. He was also listed among the Best 40 Under 40 Entrepreneurs in India for 2019 by Fortune India.
What sets Lenskart apart from other companies in the same sector is that customers have the opportunity to order traditional as well as fashionable lenses and eyeglasses both online and at the Lenskart retail location. The "home eye checkup" offered by this business is the first of its type.