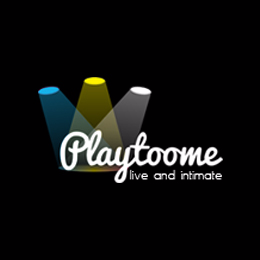 31 August 2018, India:
Live entertainment firm Playtoome has raised ₹2 crore in pre-Series A round of funding from  Venture Catalyst.
VCats angels including, Arihant Patni (serial entrepreneur), Bhaskar Raju Konduru (CTO at Housejoy), Goverdhan Singh Jamwal (Chairman Kunwar Viyogi Memorial Trust), Akhileshwaran Krishnan (Group CFO at Apollo Hospitals).
Dr. Apoorv Ranjan Sharma, Co-Founder and President, Venture Catalysts said, "The online live entertainment domain in India is growing at a rapid pace and will be a multimillion dollar opportunity in the near future. With a robust technological framework to support its operations, Playtoome is well-poised to capitalize on this emergent market sector. We are confident that the extensive domain-specific expertise of Playtoome's founding team will help in driving aggressive growth for the venture and establishing it as a leading industry player."
S Keerthivasan, Founder and Chief Executive Officer, Playtoome.com, said, "The investment from Venture Catalysts gives a big boost to that vision. This association provides us with the capital infusion necessary to scale our operations to one hundred shows a month, and also unlocks access to key mentorship and networking opportunities critical to the growth of any emerging start-up."
Venture Catalysts was founded by Sharma, Anil Jain, Anuj Golecha and Gaurav Jain in December 2015.
Playtoome was founded by S Keerthivasan in 2016. It allows users to connect with their favourite stars and watch them perform LIVE – all from the comfort of their own couch.  It enables fans to use any screen of their choice – from a mobile phone, a computer, a tablet, or a Smart TV – to enjoy live performances at a fraction of the cost of attending a live concert.
(Image – Playtoome)
Comments
comments