Another IPO is on it's way.
Initial public offers have suddenly become the very famous offers that companies are providing. The investors have clearly mapped the opportunities and are investing in the right directions to get the best possible returns in the near future. The most prominent areas that are focused are Ed-tech, Health- Tech & Insurance sector.
The prominent insurance aggregator Policy Bazaar is ready to come up with its IPO very soon. The details regarding it are mentioned in the article. Let's go inside to know more.
MORE ABOUT THE IPO
The company is planning to come with a prospectus in the next month May. The expected raise can be of $ 500 million. The back-up is given by Soft Bank Group Corporation and the raise would comprise of newly raised stocks & shares from existing shareholders.
The details are still being worked upon & many changes can be made accordingly. Recently; the company was in buzz as it got a new investor on board. There were chances that there can be some monetizations & exits prior to the Initial public offer. The basic key investors that are backing the venture are :
True North
Tencent
Tiger Global
Prem Ji Invest
Temasek
Info Edge India Ltd.
Ribbit Capital
Chiratae Ventures
Prem Ji Invest
The recent addition to this list is the UK Fund manager Bay Capital which entered into a secondary transaction. If listed; the company would officially be the first fintech to get listed in the finance aggregator space.
INSIGHTS INTO POLICY BAZAAR
Policy Bazaar was founded in the year 2008 by Yashish Dahiya, Alok Bansal & Avaneesh Nirjar. It is basically a technology company where customers can take liberty to compare various financial services from the top insurance companies across the globe. They have established a business model that gives the reach to the leading 40 insurance providers among the following categories:
Car Insurance
Health Insurance
Life Insurance
Corporate Insurance
Travel Insurance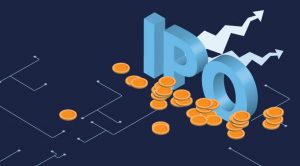 It is by far the largest aggregator in the country which is expanding its operations to UAE too.
The website has close to 100 million visitors every year. Close to 4 lakh policies are sold every month. By 2019; the company had achieved the target of 10 million customers and was successful in building the safety net for more than 250 million households.  The company touched the unicorn status in 2018.
Back in 2008; insurance was not looked upon as a fruitful investment. It was due to the huge premiums & definitely lack of knowledge in the domain. But; the market now is of $ 280 billion. When policy bazaar came into existence; these things got a bit transparent and the rest is history. The journey has been quite good; but now it has to be more fast as the importance of why insurance is needed has actually been realized by the mankind.
Comments
comments