Pornhub, in collaboration with various members and advocates within the adult industry, is taking legal action against the state of Texas to prevent the enforcement of a forthcoming law that mandates age verification for accessing adult content. The formal complaint was submitted on August 4th to the US District Court for the Western District of Texas. The law is scheduled to become effective on September 1st unless the court intervenes to halt its implementation. Governor Greg Abbott signed HB 1181 into law in June.
The parties filing the lawsuit, which include Pornhub, the Free Speech Coalition—an advocacy group for the adult industry—and several other operators of adult websites and industry participants, argue that the legislation infringes upon both the United States Constitution and the federal Communications Decency Act.
In their legal petition, the plaintiffs contend that the law employs "ineffective and overly restrictive methods" to achieve Texas' stated goal of safeguarding minors. They point out that minors can easily bypass age restrictions using VPNs or Tor networks and propose that a more efficient approach for restricting minors' access to adult content would involve on-device content filtering. They further assert that the state of Texas' actual intent is not to protect minors but rather to suppress constitutionally protected free speech that the state disapproves of.
Legislative Measures and Content Restrictions for Adult Websites
According to the legislation, adult websites will need to present a "Texas Health and Human Services Warning" on their platforms using a font size of 14 points or larger. This requirement is in addition to the obligatory age verification process.
The complaint conveyed, "Texas could easily spread its ideological, anti-pornography message through public service announcements and the like without foisting its viewpoint upon others through mandated statements that are a mix of falsehoods, discredited pseudo-science, and baseless accusations."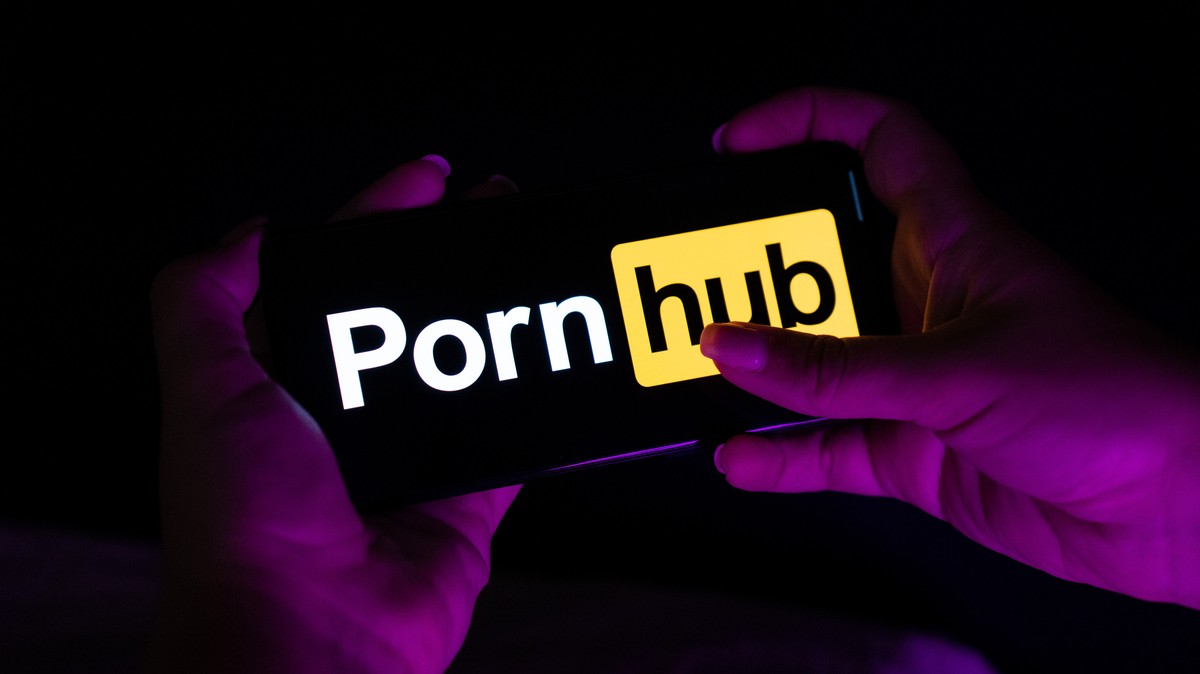 At the beginning of the year, specifically in January, Louisiana introduced a new law. This law states that individuals who operate websites are now required to use technology that confirms a user's age. This rule applies if their website contains 33.3 per cent or more content that could be considered inappropriate for individuals under the legal age.
These types of laws usually define inappropriate content for minors as things meant to arouse curiosity about sexual matters. This includes showing private body parts like pubic hair, anus, vulva, genitals, or female breast nipples. It also includes showing actions like touching or caressing nipples, breasts, buttocks, anuses, or genitals and engaging in sexual activities like intercourse, masturbation, sodomy, bestiality, or oral sex. Even more explicit actions like flagellation (whipping), bodily waste functions, or other sexual acts are included.
Impact of State Age Verification Laws on Pornhub
Interestingly, this law has been copied by six other states since its introduction. As a result of these laws, popular websites like Pornhub have taken action. They have decided to prevent access to their website from IP addresses in several of these states. For example, if you're in Utah or Virginia and you try to visit Pornhub, you'll see a message from an adult performer named Cherie Deville. In her message, she encourages visitors to reach out to their local representatives about these laws.
In simpler words, at the start of this year, Louisiana made a rule for website owners. They have to use technology to check how old people are before letting them see certain content. This is important if the website has a lot of stuff that's not suitable for young people. Some other states liked this rule and made similar ones. Because of these rules, a big website like Pornhub stopped people in certain states from using their website. They did this to follow the rules of those states. If you try to use Pornhub from certain places like Utah or Virginia, you'll see a message from an adult performer named Cherie Deville. She wants you to talk to the people who make rules in your area about these laws.