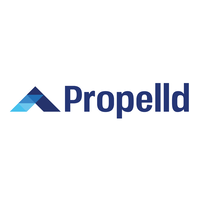 08 August 2018, India:
Fintech startup Propelld has raised $250,000 in seed funding from Indian Angel Network (IAN) and IAN Fund. The funding round was led by IAN Members Ambarish Raghuvanshi, former chief financial officer of jobs portal Naukri; Alok Sharma, former chief executive of tech giant Apple India; and Satish Jajodia, former CFO of marketing and information services firm Education Dynamics.
Victor Senapaty, co-founder at Propelld said, "Measuring employability of students based on their academic history and skills is our core strength. We are looking at leveraging the data to introduce new financing products in the markets such as CV based lending (without the need of co-guarantors) and also expand our scope of services to career path discovery, lead generation for Institutes, creating skill community etc."
Victor Senapaty added, "We started with technology courses such as certification programs in data science, digital marketing, cybersecurity, coding etc. However, having seen a much larger demand in the non-technology space, we have now started moving in that as well."
Ambarish Raghuvanshi said, "The education space has traditionally been overlooked by financial players. Its challenges are unique. At the same time, this translates into a massive opportunity, especially with year-on-year increased spending in the space."
Propelld was founded by Victor Senapaty, Bibhu Prasad Das, Brijesh Samantaray. It is operated by Bluebear Technology. It provides an education financing platform for students for various educational and professional courses. It goes beyond traditional CIBIL scores to value a student based on not just student's current creditworthiness but signals that show student's potential.
(Image – Propelld)