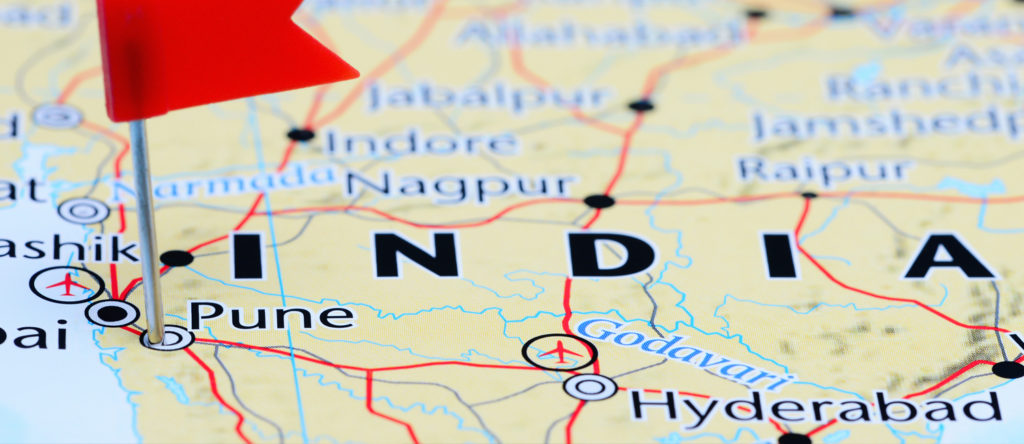 Pune is home to a lot of educational institutions specifically a lot of engineering colleges. Not surprising then that Pune has a lot of tech talent readily available and this has given rise to some very interesting startups that have the capacity to become global companies. Druva, Arcatron Mobility, Altizon Software, Helpshift, Firstcry are some of the examples of such startups.
In this article we look at the various support organizations that are creating a vibrant startup ecosystem in Pune.
Sparkpluggers
Sparkpluggers Innovation Lab is a social enterprise which aspires to become the first choice platform for startup success.
Sparkpluggers is dedicated to developing the entrepreneurial ecosystem by encouraging and nurturing startup aspirants. The company engages with aspiring entrepreneurs, mentors and investors through Panel Discussions, Workshops on Entrepreneurship and setting up Pitstop in mainly category B cities to create a culture of self-employment. Sparkpluggers is led by Vikram Mehmi.
The Mesh
The Mesh is a revolutionary infrastructure for co-working. There are multiple options like Nomad seat- where you can pick a spot to sit wherever you want! Or Moonlighters, a unique option where there's a night access and yes you'll get unlimited Tea and Coffee!
So Apart from super fast Wi-Fi, there's a big conference room- an event space for mind nourishing and enriching programs and workshops constantly in session. Printer, scanner, the works. A band of like-minded co-workers, from various fields, for conversations, collaborations and delicious food and snacks as well. There's a sweet Dog to pet as well! (You'll love the dog for sure!). The Mesh is led by Deepti Kasbekar.
Edugild
Pune-Based EDUGILD offers an intensive mentorship and product realization program to any EdTech startup in the world.
EDUGILD's vision is to empower learning. It will be the catalyst for creating exciting learning opportunities and habits for the future generations. This will be achieved by providing a conducive environment to technology-based start-ups resulting in producing innovative and creative educational products and services.
DesignGild
DesignGild is an initiative of the MIT Institute of Design, Pune. It's an ecosystem that provides high-quality mentorship and resources to passionate individuals and teams to create design-led businesses.
They have a high-quality network of experienced professionals, consultants, acdemicians, researchers and students. This network is leveraged to ensure design remains at the core of the business and a primary driving force for business success.
CIIE
CIIE cultivates a rare breed of entrepreneurs in partnership with mentors, corporates, development agencies, IIMA community and investors by incubating, accelerating, mentoring and funding innovative startups. It believes that entrepreneurship has an unmatched ability to bring about disruptive change in India and engages with ventures across technology and impact areas like energy, environment, agriculture, healthcare and affordable technology.
CIIE aims to operate in sectors and geographies where there are market failures and private support is not easy to find.
NASSCOM
NASSCOM has a presence in Pune since 2005. The focus for NASSCOM at Pune is to engage effectively with the members, build local activities, and broad base national initiatives at a regional level.
NASSCOM organizes, workshops, seminars and speakers club events where broader level issues are discussed. The focus of such sessions is usually on technology, business, regulatory mechanisms, immigrations and visa rules and talent development.
Foreign companies are invited to visit for business partnerships. NASSCOM organizes meetings between its member companies and these foreign delegations.
Pune Angels
Pune Angels is a group of angel investors who invest in very early stage startups in Pune and elsewhere. Pune Angels is a monthly pitching and mentoring activity with serious investors and entrepreneurs.
111 startups
111 startups encourage entrepreneurship, promote calculated risk-taking and support the creation of startup ventures through lean-methodologies and best practices. The community is open to aspiring Tech Entrepreneurs, early stage startups, IT employees and students.
It aims at educating and inspiring the next generation of entrepreneurial leaders, support tech entrepreneurs and guide their growth via our network of mentors and advisors, foster and support the growing community of entrepreneurs and innovators in Pune, India.
Pune Opencoffee Club
Pune Opencoffee Club is a Startup-centered community of entrepreneurs working as a self-service platform. In all the activities online & offline they value – Initiators, Leaders, Sponsors and Volunteers above all. Pune Open Coffee Club is handled by Keerthi Kadam.
TiE
TiE is a non-profit, global community welcoming entrepreneurs from all over the world. It believes in the power of ideas to change the face of entrepreneurship and growing business through five pillars; mentoring, networking, education, incubating and funding.
TiE has world class successful entrepreneurs and it is reaching out and fostering the next generation of entrepreneurs.
FundTonic
FundTonic is an investment advisory and eco system enabler that aims to make startup funding relevant for all stakeholders backed by deep focus on analytics. They endevour to deepen the start-up eco-system in Tier 1 cities and built infrastructure in Tier 2 and Tier 3 cities by building partnership is to achieve the larger objective of identifying and scaling disrupt ideas across the country.
ScaleMinds
ScaleMinds is an early stage seed funding, mentorship and business development driven accelerator for high growth startups. They are committed to help scale businesses and create successful entrepreneurs. They provide selected startups with seed funding, personalised mentorship and monitor the outcome.
They also work on the softer skills and areas that matter the most to help build teams, improve the emotional quotient and strive to create leaders. They provide an environment to enable peer learning by building communities of like minded people that empower the startups to scale greater heights.
HeadStart Pune
Headstart Network Foundation was established in the year 2008 with the vision to 'Change the World through Entrepreneurship'. It has been among the first few, to have driven informal and formal meets of aspiring and inspiring entrepreneurs in India.
Today, Headstart is the largest network of early stage startups in India. It facilitates entrepreneurial learning, hiring, marketing insights and peer mentoring amongst the Startups and addresses their issues through various initiatives.
Startup Grind Pune
Startup Grind is one of the largest independent startup community, actively educating, inspiring, and connecting 1,000,000 entrepreneurs in over 200 cities. They nurture startup ecosystems in 98 countries through events, media, and partnerships with organizations like Google for Entrepreneurs.
The cornerstone of the global community are monthly events featuring successful local founders, innovators, educators and investors who share lessons learned on the road to building great companies.
Founded in Silicon Valley, Startup Grind has now hosted 5,000 fireside chats since its founding in 2010. To date, Startup Grind has helped millions of entrepreneurs find mentorship, connect to partners and hires, pursue funding, and reach new users.
ah! Ventures
ah! Ventures is a growth catalyst that brings together promising businesses and investors by creating wealth creation opportunities for both. Our unique model serves both investors and entrepreneurs through a unique blend of customised services, skill, and industry and domain experience.
Image Credits : surgeconf
Comments
comments