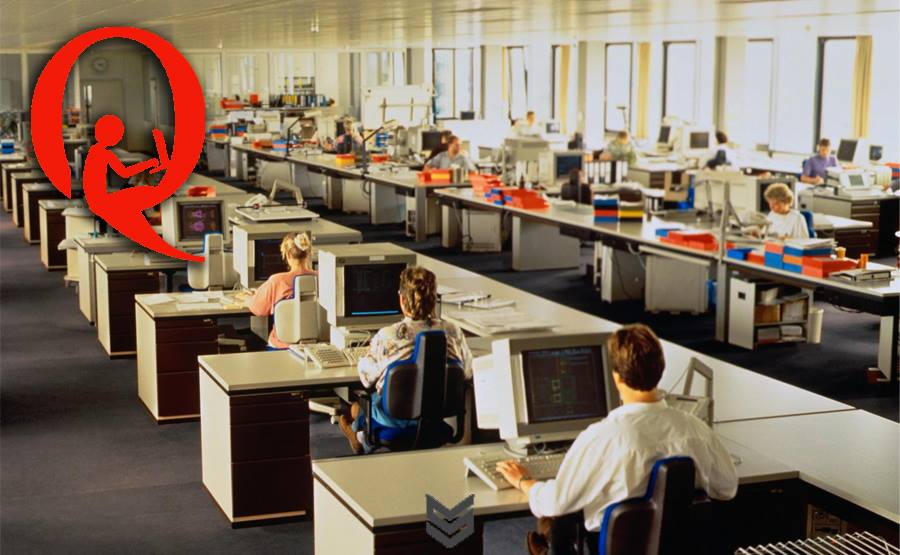 New Delhi, July 25, 2016: Qdesq, a Workspace Rental platform has raised an undisclosed amount of funding from Investor consortium led by Anuraag Jaipuria (Director, Jai Drinks Pvt Ltd), Ruchirans Jaipuria (Director, Jaipuria Beverage and Food Pvt ltd) and Rishi Kajaria (Joint MD, Kajaria Ceremics Ltd.). Existing investors Dheeraj Jain (Partner Redcliffe Capital), Serial Entrepreneurs and avid Angel Investors Ankush Nijhawan, Gaurav Bhatnagar and Manish Dhingra also participated in the round.
Qdesq is a ready-to-move in workspace brand and a platform that creates delightful office occupancy experience by bringing in trust, affordability and absolute flexibility (plug and play with zero setup cost).
"The investment further validates the disruption that Qdesq's differentiated approach is creating in workspace rentals. We are currently live with 216 venues across Delhi NCR in both the formats – short occupancy (meeting rooms, workspace for a day and Qcafe) as well as long occupancy (workspace on monthly basis). With a current growth rate of 60% MOM on revenue side, 20-25 Qdesq verified venues are appended to the list on supply side every month. We aim to have 200 monthly bookings in on-demand business and 500 workdesk under ongoing monthly occupation before our first year anniversary in December this year," said Paras Arora, founder, Qdesq.
The company will use the funding to seal its place as India's ultimate workspace rental platform. It will expand its presence in other metro cities like Mumbai & Bangalore. Qdesq also plans to leverage the raised capital for marketing and enhancing its tech backbone.
Qdesq has a robust platform which is unmatched in terms of technology. The platform is future-ready and is equipped with seamless multi occupant, enquiry to booking management functionality and features. Few remarkable features of the platform include- Discovery, Lead tracking, KYC and screening exchange, Inspection management, MIS on booking, post booking rent management and data analysis, thus making the interface occupant and venue manager friendly, facilitating easy bookings and allowing deep insights into workspace with pre and post booking interface.
"The need to find workspaces quickly and efficiently affects businesses of all sizes. Qdesq has done an extremely impressive job of building a solution for SMBs that leapfrogs the cumbersome methods that came before it. We are incredibly excited to be backing two terrific entrepreneurs and their amazing team, as Qdesq take the next step on their journey," Ruchirans Jaipuria
Qdesq aggregates workspaces as per predefined standards and specifications. The inventory consist of managed workspaces – Q verified third party venues ( as per partnership program with these space providers to acquire unused inventory). Qdesq.com is an opportunity to the workspace providers like corporate offices, business centres, hotels, coworking spaces, coworking cafes to monetize their unused workspace inventory of workdesks, meeting rooms, cabins and private offices.
With its grounds laid in December 2015 by Paras Arora and Lavesh Bhandari, Qdesq aim is to revolutionise office occupancy experience by ensuring affordability, flexibility, predictability and geographical spread. The entire Qdesq Team is driven by its passion & Mission Statement i.e. Work near home but not at home, at a Qdesq. In January 2016, Qdesq raised its seed capital from a group of investors led by Dheeraj Jain of Redcliffe Capital, Jagdish Kumar (former regional director – APAC, DuPont), Bharat Gupta, Ankush Saigal and Praveen Saini.
Comments
comments