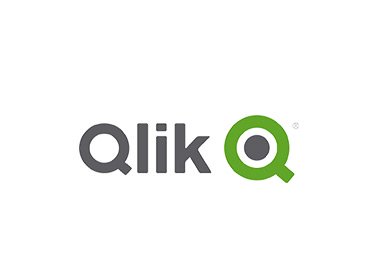 The Qlik road show attracts more than 800 visitors across India
Bangalore, India – June 5, 2015 – A great learning event marked the day at Visualize Your World 2015 when Qlik® (NASDAQ: QLIK), a leader in visual analytics, hosted its annual road show in Delhi, Bangalore & Mumbai on 27th May, 29th May and 5th June this year respectively. The event attracted over 800 attendees from a vastly experienced group of business leaders – CIOs, CEOs, industry visionaries and acclaimed analysts. It involved a series of keynotes as well as breakout and best practice sessions with Qlik experts and customers such as Magma Fincorp, Tata Technologies, Bluestone.com, HDFC Life, Volkswagen India, who presented real-world examples of how they have used data analysis to better the operations of their organizations.
Highlighting Qlik's path breaking platform-based approach to BI and the transformation of analysts into indispensable champions, the event helped delegates to better understand the importance of empowering everyone across a business with visual, intuitive data analysis. Presentations from key Qlik global executives like Leslie Bonney, Chief Operating Officer, Donald Farmer, VP Innovation & Design, David Telford, Senior Group & Industry Partner Lead and John Sands, Qlik Evangelist helped visitors to uncover meaningful insights for their businesses.
Qlik also introduced its latest product innovations– Qlik® Sense Enterprise 2.0, Qlik® Sense Cloud, Qlik® DataMarket and Qlik® Analytics Platform and presented the company's product roadmap.
Donald Farmer, VP Innovation & Design at Qlik, said, "Qlik helps people use analytics to harness the collective human intelligence across their organizations. With Qlik, every user can explore data to create rich analytics and uncover insights that can have a real impact on the day-to-day operations of the business. It is this added competency that we wish to emphasize through the Visualize Your World events across the globe."
"As an existing Qlik customer, we have been very impressed with QlikView and are pleased to see the latest products in their data discovery portfolio. For us, it is critical to accelerate the delivery of actionable analytics to the right people at the right time. There is great potential for an organization to deploy Qlik Sense self-service visualization alongside QlikView for its guided analytics capabilities. This will enable faster and smarter decisions. The annual Visualize your World event is a wonderful platform to connect with Qlik, learn of their latest offerings and share best practices with peers," said Pawan Bhageria, Sr. Vice President – Mfg & IT Practice, Tata Technologies
Addressing the event, Souma Das, Managing Director India at Qlik, said, "All sessions at the Visualize Your World event focused on the way BI and analytics are currently being used, encouraging organizations to be more open to innovation and defying conventions to actually get the most from their data. Qlik is noting a shift in the way Indian business applications are deployed around analytical capabilities."
Qlik (NASDAQ: QLIK) is a leader in visual analytics. Its portfolio of products meets customers' growing needs from reporting and self-service visual analysis to guided, embedded and custom analytics. Approximately 35,000 customers rely on Qlik solutions to gain meaning out of information from varied sources, exploring the hidden relationships within data that lead to insights that ignite good ideas. Headquartered in Radnor, Pennsylvania, Qlik has offices around the world with more than 1700 partners covering more than 100 countries.
Comments
comments