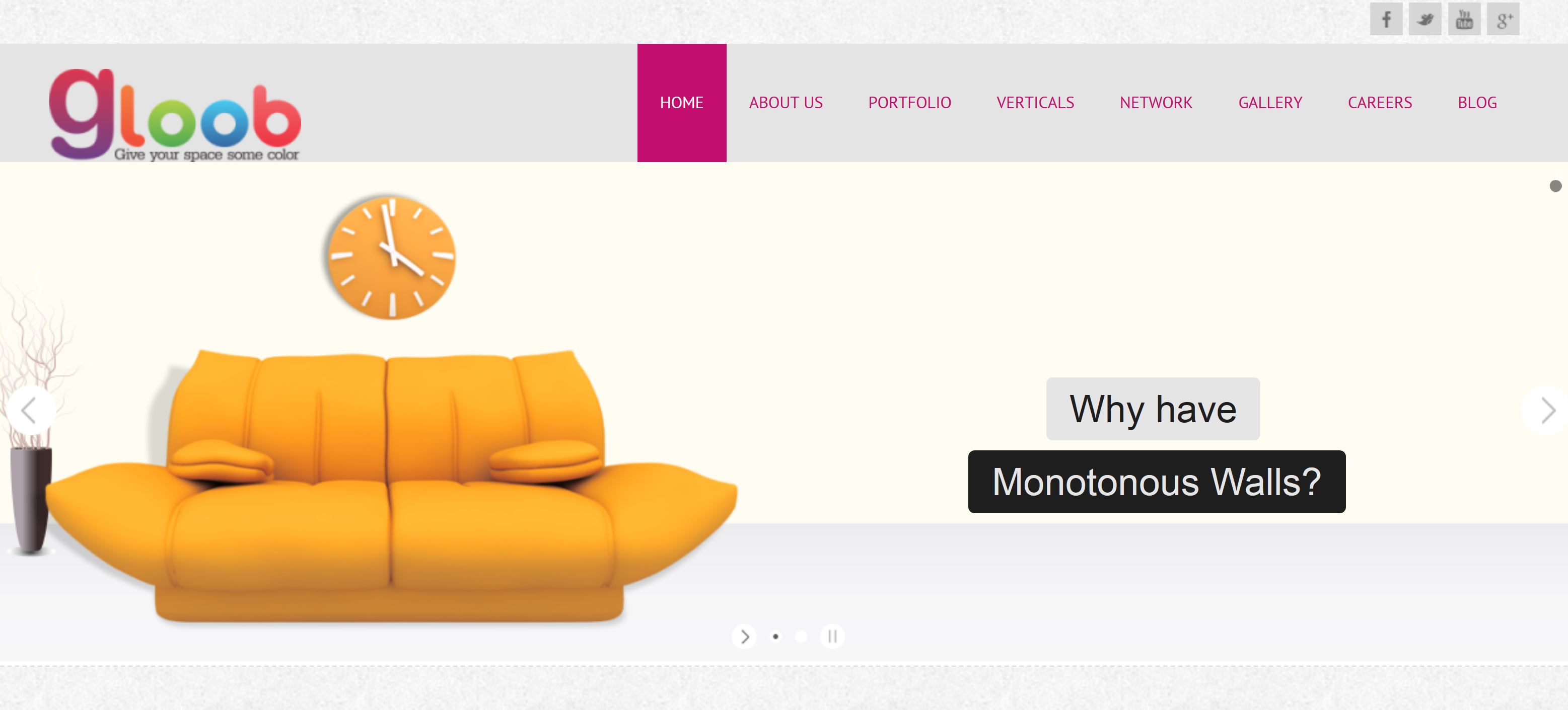 6th June 2015, Mumbai: Gloob Décor announces the official launch of India's first 3D sofa visualizer application software- "FLIPCOUCH".  The application is used for automating sofa designing and showcasing.
Just by making a few clicks a user can choose the design of the sofa, fabric options, material options for leg and handle and reproduces the finalized look of the sofa in a fraction of a second.
Flipcouch is targeted towards a varied set of stakeholders, such as sofa retailers, furniture manufacturers, interior designers, builders and empowers them with a plug and play solution for converting their entire portfolio into soft format, thereby making it easy to design and share.
"The application has a widespread use case going on further. It can easily be used for industry segments like veneers, laminates, furnishing fabrics which are surface decor products which ultimately covers the landscape of home decor products" said Mr. Ritesh, Product Development Lead.
India has a vast domestic furniture market of $ 14 million, with 80% falling in the unorganized sector, the organized marketplace is always affected with problems of high inventory holding cost, design and fabric getting obsolete very fast.
Flipcouch addresses this problem in a holistic manner by showcasing most of the designs on the software rather than physical stock, thus reducing the inventory of a manufacturer or retailer.              Also the inclusion of this software would lead to huge savings on cost of sales and lower dependency on proficiency of sales person as the application is user friendly and can be used by an end consumer directly too.
The application also optimizes the sales process by storing the designs finalized by a user tagged to his mobile number. A returning user can then enter his mobile number and see which designs were selected by him the previous time. Currently no such formal process is followed for consumer behavior tracking and hence this tool can help stakeholders identify consumer preference and trends.
Talking about the application Mr. Mrinal Sharma, Partner and Director, International Sales and Strategic Alliances of Gloob Décor said, "Flipcouch is another feather in the cap for Gloob. Gloob started as a product selling company and later forward integrated into executing turnkey construction projects. Flipcouch will help us go one step further and provide tools to retailers to show products better, thereby strengthening the sales chain from retailer to end consumer."
Gloob Décor endeavors to enter the visual merchandising space wherein Flipcouch combined with hardware technology like projectors and illumination devices will be used to create Special Experience Zones for retail showrooms, wherein customer can design their desired sofas by selecting each modular element and see it projected on a wall with real objects like bookshelf, vase, center table etc. to get an accurate feel of the space
Mr. Talvinder, Product Development Lead also added  "In future this application will have functionalities like Augmented Reality wherein people will be able to objects in 360 degree format in their home environment and making structural changes to objects."
Thus the giant leap of Gloob Décor in interior and technology space has not only made it one of the fastest growing start up but also a firm that has constantly recreated and diversified itself with the passage of time.
Founded in 2011, Gloob is arguably India's fastest growing home décor brand with over 5000 products and 2 lakh+ variants across several major categories. We like to call ourselves India's first multi-category, design and production lab in the space of home improvement. Within a short space, the company has turned into the biggest manufacturer and distributor of wall graphics (wall decals in India). It is also the largest in India in terms of customized graphic-based wall-coverings both in terms of product variety and market penetration.
Additionally, the company has several firsts in terms of service initiatives for its partners including free customization, on-order product design and turn-key project handling on behalf of channel partners. With recent foray into office furniture branded under the name "Elestro", Gloob is rapidly changing the rules of the spaceimprovement market in the country.Also, the company has spun off a new technology vertical under whose umbrella it makes software applications for the visualization arena in home décor.
Comments
comments