Ratan Tata, the chairman of Tata Trusts, has established a new personal endowment trust, a decision that law experts think may have been driven by estate preparation. In September of the previous year, the Ratan Tata Endowment Foundation was actually inaugurated.
If law experts are to be followed, the Foundation was formed as a component of estate planning, with Raghvan Ramachandra Shastri and Burzis Shapur Taraporevala functioning as its directors. The proceeds from the corpus will be utilized to pay for future charity.
The IIFL Wealth Hurun India Rich List 2021 predicts Tata's total value stands at Rs 3,500 crore. Tata reached 85 on December 28. Despite having enormous wealth, the tycoon does not rank among the top Indian billionaires. This is a consequence of the enormous charitable activities he provides through the Tata Trusts.
Charitable work trusts that promote things such as health, education, culture, and art own 66 per cent of Tata Sons' equity stake capital.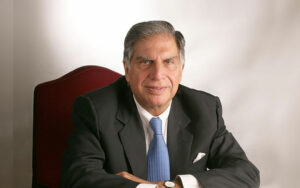 Endowment funds are usually formed to raise income to support various charity activities. These are formed as trusts and are first contributed by donors for specialized humanitarian objectives. Rather than a private investor, a non-profit is the endowment fund's beneficiary.
"Multiple trusts and foundations are set up to essentially maintain that such endowments retain their 'private' character and avoid their administration being governed by the central/ state legislations governing a public trust," Economic Times quoted Ketan Mukhija, Partner, Link Legal, as saying.
Industrialists and business executives are now pouring their fortune into humanitarian activities and ventures.
According to Vineeta MG, partner at the legal firm Samvad Partners, "Creation of separate endowment trusts is to target or focus on diverse charitable objectives – each of which may require different considerations, expertise, outlook or criteria,"
Ratan Tata philanthropy:
Ratan Tata was the son of Naval Tata, born on 28 December 1937. He completed his graduation from the Cornell University College of Architecture. He worked on the shop floor of the Tata Steel company after joining in 1961.
He became the chairperson after succeeding J.R.D Tata in 1991. Under his leadership, Tata became the world's largest company to donate 60-70% of its income to charity. Tata grew 40 times more under Ratan Tata.
Ratan Tata, an industrialist and Emeritus Chairman of Tata Sons, earned the "Sewa Ratna" award from the RSS-affiliated Sewa Bharti in October of last year for his involvement in philanthropy. He was, unfortunately, unable to participate in the event.
The 85-year-old tycoon, a Padma Bhushan and Padma Vibhushan recipient, was selected as one of the new trustees of the Prime Ministers Citizen Assistance and Relief in Emergency Situations Fund in September (PM-CARES).