One of the biggest names in the world of Cashback, Ravitej Yadalam, runs the very successful Pennyful.com ( for the US market) and Pennyful.in (for the Indian market). In this interview with Techstory, Ravitej talks about creating, growing and running successful startups.
Pennyful.in introduced a new concept in the Indian market. What would be your suggestion to other start-ups introducing a new concept in a particular market?
It is never easy to launch a new concept since you're practically creating a sub-market where there never was one.When you are creating a market for your product, you need to be clear in terms of positioning for your start-up. You will have to be able to explain what you do, for whom, and why, in under 30 seconds.Ensure that you get the word about your company and concept every chance you get, especially through influences. The most effective marketing channel is when someone else who is credible is telling your story for you. In this regard, you will need to find ways for the media, bloggers and publishers to talk about you, and the onus is one you to stay relevant in their eyes.
Also, ensure that the product you create generates a user experience that really wows the user, and leverage each user's network to gain more and more users through word of mouth.But trust me, all the effort will be worth it when you wake up one day and realize that you finally have real customers and revenues.
What are the three essential ingredients of a good product?
If I had to pick just three Ingredients for a good product, especially from the standpoint of a website or app, I would first say starts with Simplicity.Your product should be easy to use by anybody and everybody. It should not require manuals or need explanations to be used.
The next would be the Design.The product needs a User Interface that is pleasing to the eyes as well as user friendly.
Last but by no means the least is Performance.If the performance of your product is not of the highest level, it will not have any takers. No one has patience for slow or buggy products anymore, and that's a good thing.
Most of the start-ups face challenges in recruiting and maintaining good people in their team. What would be your suggestions to start-ups trying to build a strong team?
Make sure you have a strong sense of purpose. It can be anything from "we want to build the best product or team for X in India" or "we want to solve X problem in the world".People, including Founders, first back a purpose they believe in and everything else comes next. Instilling a sense of teamwork among your employees is key. Also, enforce accountability and give them ownership of their work. Let them truly drive all aspects of their role without interference but with full support from the rest of the team. Most importantly, nurture your team and help them achieve their own professional goals by providing them with the tools and resources to make them better at what they do.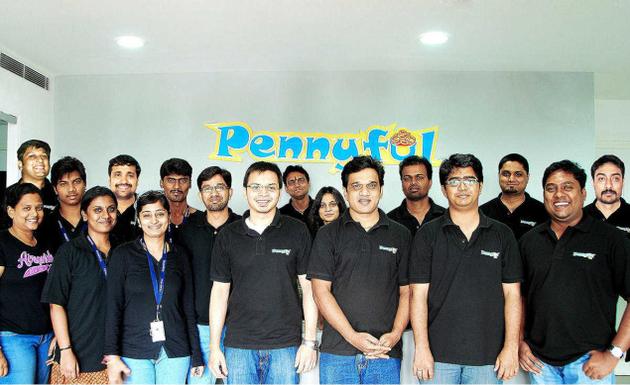 What are the 3 things founders should be careful about when scaling their start-up?
First and most importantly, have a backup plan. Always plan your finances assuming the worst. Many companies have failed because they have tried to scale up too fast and in doing so have run out of money.
Also, plan your technology assuming the best. If you're successful in scaling then you'll have a wave of new customers and you will have to be prepared to service them all, and provide them with great customer service.
Finally, don't hire too many people too soon because you never know what is going to happen in the initial phases and you are responsible for whom you hire.
There are a number of competitors coming up in the space you operate in. What is the best way to stay competitive in today's world?
We always look at competition as a positive force to drive us in further improving our customers' experience. But with the entry of competition, make sure you don't take your eyes off of what really matters, the customer. Focus on the customer and build for them by providing the best User experience in the market at any cost. More competition also means that more people are spending money to explain your concept to the market which can work in your favor if you are competitive in your offerings.
What would be your advice to entrepreneurs looking for funding? What according to you is the right time for a start-up to look for funding?
Have a great story to tell, beyond features and code. There has to be a broader purpose and idea. It is usually never easy or fast to raise money, so know what you're getting in to. Choose an investor who is the most passionate about your company and what you're trying to achieve, even if you have to sacrifice a little on valuation, especially early on. Also remember, the best time to raise money is when you're already making money or, at least, when you have a clear and tested path to making money. This way you don't have to give up on too much as you have already considerably reduced the investors' risk.
What are the latest trends you have observed in terms of online shopping and cashback? How do you think is the customer behavior changing in India?
The Customer's receptiveness towards online shopping has increased dramatically over the last few years. In its initial days, customers were wary about transacting or shopping online due to various security reasons. But I feel that online players in the market at that time invested a lot in educating the customer about the benefits of the mode and introduced concepts such as Cash on Delivery, and today we are seeing the number of online shoppers increasing daily. Also, earlier online shopping was mostly focused on the sale of books or mobile phones, but today, the number of categories have increased to suit all the needs of the Indian consumers everyday life.
The trend we are seeing currently in the Indian online shopping space is still one of customer acquisition. E-commerce players are focusing all their energies towards capturing market shares and have used tools such as deep discounts to generate more leads.
The cashback industry is also seeing a similar trend, and our one of our top focuses still continues to be towards educating shoppers about the benefit of cashback and discount coupons. As customers continue using us, the more we become the first site they go to when they shop online.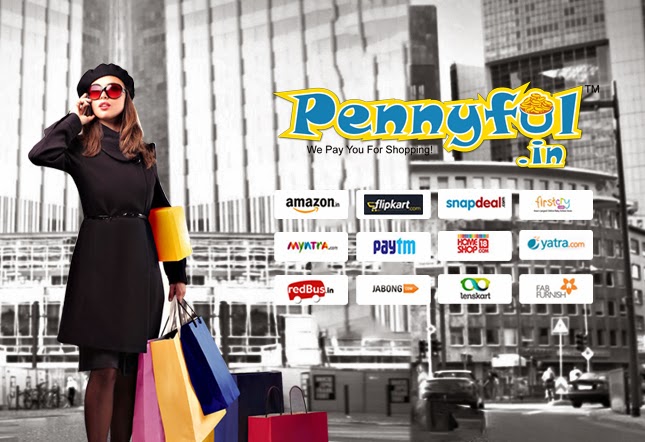 You have had Pennyful.com operate out of the USA and Pennyful.in operates out of India. What according to you is the difference between running a company out of the USA and out of India?
According to my experience, it was a lot simpler to setup and run a company in the US, than it was in India. But now the times are changing and setting up in India has certainly improved and become much easier than it was.
( Photo Credits :www.technologers.com, gadgets.ndtv.com, thehindu.com )