On Wednesday, Raytheon Technologies Corporation was awarded a $412.6M contract for follow-on sustainment.
Almost after two months when the Pentagon passed funding for an pioneering dual-stage missile program, a contract has been granted to the US defense contractor Raytheon to support the program with the production of subsystems.
The contractor Raytheon was awarded a contract worth $21 million to assist the development of the compact and extended-range air-to-air missiles to Raytheon in the beginning of this month. The contract demands the company to create and provide subsystem technologies for the missile concept within the following seven years.
On December 16, a daily contracting notice was published that read, "Raytheon Missiles & Defense, Tucson, Arizona, has been awarded an estimated $21,000,000 indefinite-delivery/indefinite-quantity, cost-plus-fixed-fee contract."
The contract also covers contractor logistics support, engineering services, technical updates, spare parts, and other related elements of logistical and program support under the Taiwan Surveillance Radar Program.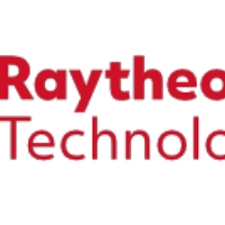 According to the contract conditions laid down by the USAF, the missiles should be able to fit into a weapon bay not larger than 156 inches on a fifth-generation aircraft. Earlier, the US Air Force had explored compact missile designs to improve firepower capacity. This could be of paramount significance in upcoming large battles with opponents like China, who possess advanced missile technologies.
These next-generation missiles will take place of the AIM-9X Sidewinder and AIM-120 AMRAAM currently made by Raytheon under the new contract and it is likely to add more destructive capabilities to the USAF's firepower. These missiles will supplement the Lockheed Martin AIM-260 Joint Advanced Tactical Missile, which are under development right now. Work is expected to be completed by Dec. 31, 2027.
The American Air Force is also traversing Long Range Engagement Weapon (LREW), an idea for a next-generation beyond visual range air-to-air missile to be eventually combined with the F-15EX fighters. Earlier, the USAF stressed that the combined US Navy-Air Force AIM-260 project has nothing to do with the Long Range Engagement Weapon (LREW).
The funds for compact Air-to-Air Missile (CAAM) and Extended Range Air-to-Air Missile (ERAAM) missiles were approved by the Pentagon in October 2022. Boeing was awarded a $9.8 Air Force million contract by the Research Laboratory (AFRL), to research advanced missile subsystem components to support the Compact Air-to-Air Missile and Extended Range Air-to-Air Missile Systems. The contract is reportedly said to run till September 28, 2027.
In September 2021, Zac Wood, then manager, Advanced Weapons-Global Sales, and Marketing at Boeing's Phantom Works, said, "The concept is being designed with a modular and open architecture approach. This modular and open architecture allows us to create the interfaces to be able to insert technology and capabilities desired by any customer, depending on the requirements they develop for any future program of record the Long Range Air to Air Missile might be used for."
More about Raytheon Technologies
Raytheon Technologies Corp provides technology products and services to the aerospace and defense industries. It's product portfolio consists of commercial, general aviation and military aircraft engines, engine control systems, power generation management and distribution systems, and flight systems. The company also offers air dominance, command and control, communications and navigation, cybersecurity, decision superiority, air warfare, hypersonics, missile defense, naval warfare, land warfare and space solutions. It also provides fleet management services, and aftermarket maintenance, repair and overhaul (MRO) services. Raytheon Technologies operate in the United States, Europe, Asia-Pacific, Africa and the Middle-East and are headquartered in Waltham, Massachusetts, in the United States of America.