Meta Platforms Inc., situated in the United States, was targeted by Rosfinmonitoring, a Russian financial monitoring organisation.
According to a database maintained by the Federal Service for Financial Monitoring, Rosfinmonitoring, Russia placed American internet giant Meta, the parent company of Instagram and Facebook, to a list of "terrorist and extremist" organisations on Tuesday.
After authorities accused Meta of condoning "Russophobia" amid Russia's military incursion in Ukraine, Russia banned Facebook and Instagram in late March for "carrying out terrorist activity."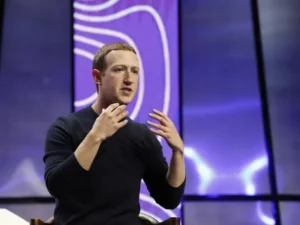 Meta's appeal was denied by a Moscow court in June after it was deemed responsible for "extremist conduct" in Russia in March. At the time, Meta's attorney testified in court that Meta was not engaging in extremist activity and was opposed to "Russophobia."
On March 10, Meta stated that the platforms would permit declarations such as "death to Russian invaders," but not credible threats against people. Meta later clarified that this adjustment only applied to users posting from within Ukraine.
Since March, Russians have been unable to access Facebook and Instagram, but many have turned to VPN services to continue using the social media platform.
Instagram is especially well-liked in Russia, where it once served as a major advertising and commerce platform.
The app created by Meta is used by billions of users worldwide.
This choice places Meta on the same list as right-wing nationalist organisations, international terrorist groups like the Taliban, and Russian opposition organisations.