In the midst of Russia's escalating invasion of Ukraine, German police confiscated a large boat belonging to billionaire Alisher Usmanov at a shipyard in Hungary, as part of the European Union's effort to crack down on Putin's allies.According to Forbes, which reported the seizure, the craft, a 512-foot boat dubbed the Dilbar, is worth $600 million.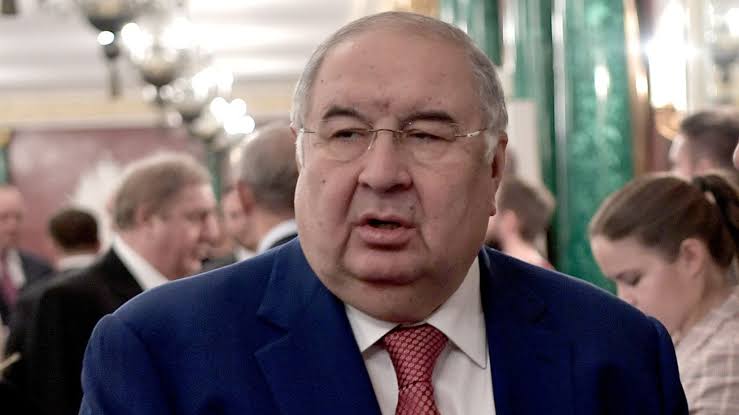 The yacht, which is one of the largest ever built, has a 25-meter swimming pool, two helipads, and an on-ship garden, and it requires an 80-person crew to operate.
The billionaire once sent a video to imprisoned Russian anti-corruption campaigner Alexei Navalny, purportedly taken from onboard, gloating that "I live in happiness."
Mr Usmanov's assets were frozen earlier this week by the EU, which described him as a "pro-Kremlin oligarch with particularly close ties to Russian president Vladimir Putin," a man who is "considered to be one of Russia's businessmen-officials, who were entrusted with servicing financial flows, but their positions depend on the president's will."
Fears over content costs have caused ITV's stock to plummet. Everton FC has cancelled advertising ties with the oligarch, who previously owned part of Arsenal, despite an ambitious digital revamp.
Everton's training ground and several kits for the men's and women's teams were sponsored by companies owned by Mr Usamanov, a close associate of Everton owner Farhad Moshiri. They also kept the £30 million naming rights to Everton's new stadium.
Ms Usmanov, recognised by the nickname "the hard man of Russia," is among the richest men in Russia and the world, worth approximately $14.2bn.
He made his first money selling plastic bags, a highly sought-after product after the collapse of the Soviet Union, and has since invested in Facebook, Xiaomi, and VK, a Russian social media network.
The opulence enjoyed by Russian oligarchs has been a significant target for Western governments seeking to punish Russia financially for its invasion of Ukraine. US President Joe Biden threatened that he will go after the yachts and high-end homes of Kremlin-connected businessmen during his State of the Union address to Congress on Tuesday in Washington.
According to a maritime data study, yachts linked to Vladimir Putin and Russian oligarchs associated with him sailed out of reach of US authorities in the days leading up to the invasion of Ukraine.