The actor Ryan Reynolds may be most commonly recognized as the hilarious Deadpool, but he is also growing in popularity as a savvy investor.
The Canadian's fortune from business deals may greatly exceed his profits from the film industry after making investments in businesses like Aviator Gin and Mint Mobile.
Reynolds' investment in Mint Mobile, which was purchased by telecom powerhouse T-Mobile on Wednesday for up to $1.35 billion, might generate a payment of much more than $300 million.
In 2019, Reynolds invested in Mint Mobile, stating at the moment that he was going to be paying himself $15 per month, the cost of the firm's entry-level mobile package.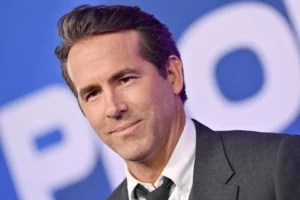 Almost 25 per cent of Mint Mobile is held by his holdings, according to Fortune Magazine. In terms of the sale price, Reynolds' share would be worth approximately $340 million.
T-Mobile did not respond right away to a request for comment, and Mint Mobile claimed that it was unable to speak further about what had already been publicly disclosed about the acquisition.
In a Wednesday conversation with CNBC, Reynolds stated that he had acquired "a very big portion of the company," though he did not give the entire figure of the stake.
According to Forbes, Reynolds received approximately $70 million in 2020, mostly from his profits in the film and media companies.
The actor earns a good amount of $20 million for every film, which is a fortune for most individuals but insufficient to rank amongst Forbes' highest-paid performers in 2022. (High earners: Genesis band members, who brought in $230 million last year.)
But, the Deadpool star has lately stepped away from the world of films by investing in Aviation Gin, which gained fame in 2019 with a viral campaign that imitated a much-criticised Peloton advertisement.
For up to $610 million, Aviation Gin was sold to the world's largest liquor company, Diageo, with the guarantee that Reynolds would continue to have "an ongoing ownership interest." Diageo's U.S. stocks have risen by almost 25 per cent because of the announcement of the agreement.
"Mint wasn't an obvious next step after Aviation Gin. Low-cost wireless isn't glamorous. Yet, in the 3+ years, Mint Mobile grew exponentially," Reynolds tweeted on Wednesday after the T-Mobile deal was announced.
Together with actor Rob McElhenney, Reynolds is a co-owner of Welsh soccer team Wrexham AFC, which they purchased for approximately $2.5 million in 2021.
Moreover, Reynolds is a stakeholder in the media firm Highest Effort, which advertises itself to be producing "movies, television series, content, commercials, and drinks for the personal entertainment of Movie Star Ryan Reynolds."