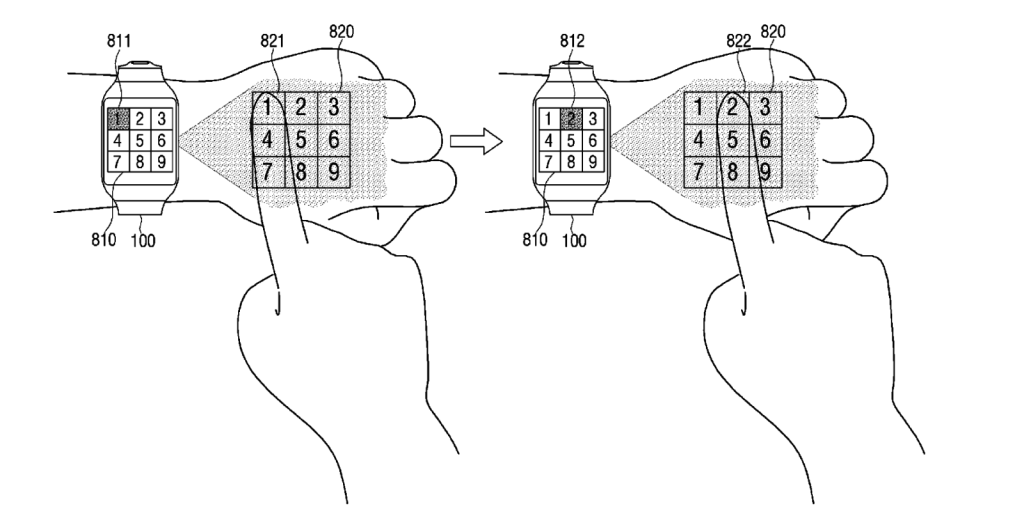 14 May 2016, SOUTH KOREA: Korean Multinational Company that deals with consumer IT and electronic devices, Samsung patents smartchwatch virtual user interface concept which allows to project a screen from the device onto your hand.
The smartphone would project touch-sensitive "buttons" onto the hand, forearm or length of the arm which could provide convenience to the users interact better with their watch.
According to the patent, the feature might also be applicable for VR/AR headsets and even a full-sized desktop-like interface that beams projections onto the wall around the user through the smartwatch.
Samsung Electronics was founded in 1969 as a subsidiary of Samsung Group. The company is headquartered in Suwon, South Korea. The Samsung brand comprises of many subsidiaries and is currently the largest business corporation in South Korea. The company develops, manufactures, and sells various consumer electronic goods and IT products such as mobile phones, PC, tablet PC, television, washing machine, refrigerator, DVD players, Home Theatre systems and several other products. The company also provides medical equipment's such as ultrasound, X-Ray among others.
Image: Android Headlines