20 February 2019, India:
Samsung will launch new flagship smartphones under it's Galaxy S Series and a foldable smartphone. Some other products will also be launched.
Here you can follow the Samsung Unpacked 2019 event:
(Note: Timings are in IST)
02:01 am : Samsung introduces customer service app for 24×7 support.
01:51 am : Samsung Galaxy S10 5G supports live background blur in video.
01:50 am: Samsung Galaxy S10 5G introduced. It has 6.7 inch AMOLED display. The Samsung Galaxy S10 5G has 4500 mAh battery. The smartphone comes supports fast charging and comes with a 23W charger.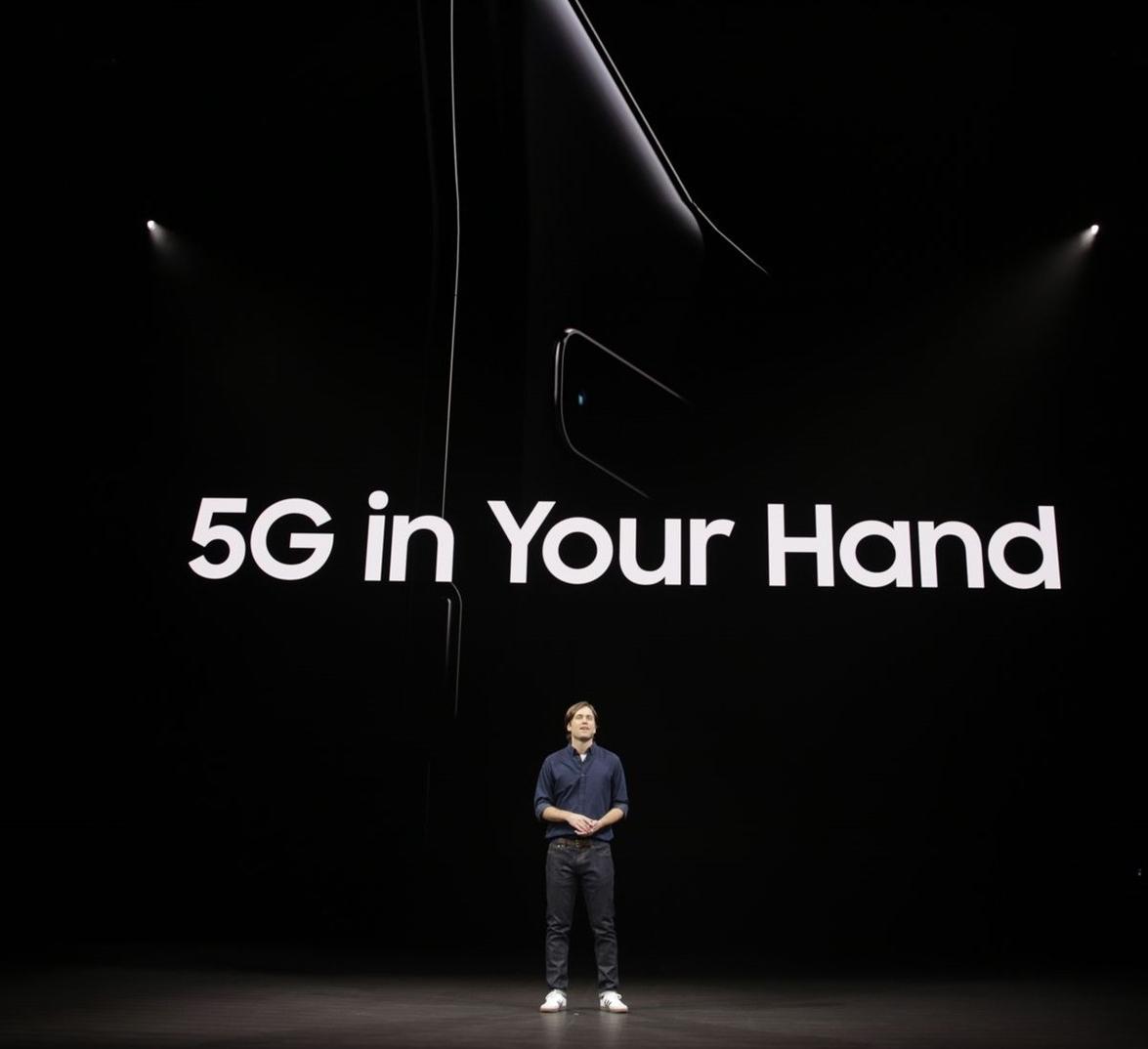 01:46 am : Talks about 5G
01:40 am : The Galaxy Fit introduced. It weights 23 grams. The Galaxy Fir and Watch Active have auto-tracking for many exercises. They also have sleep tracking and heart-rate tracking.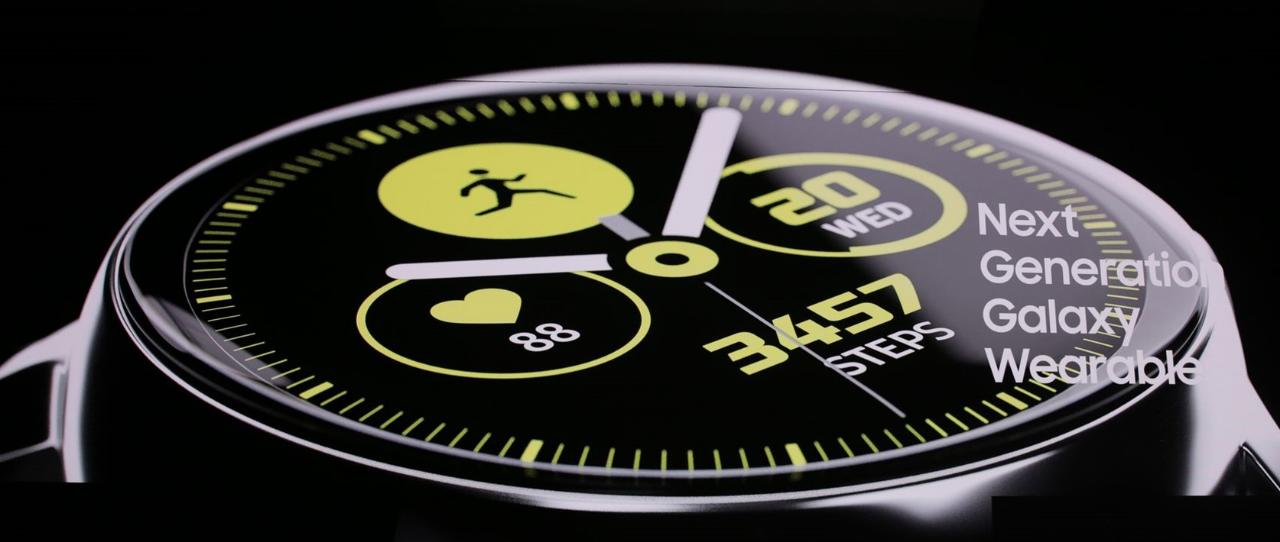 01:39 am : Samsung introduce the Galaxy Watch Active. The Galaxy Watch Active has 5 ATM water resistance.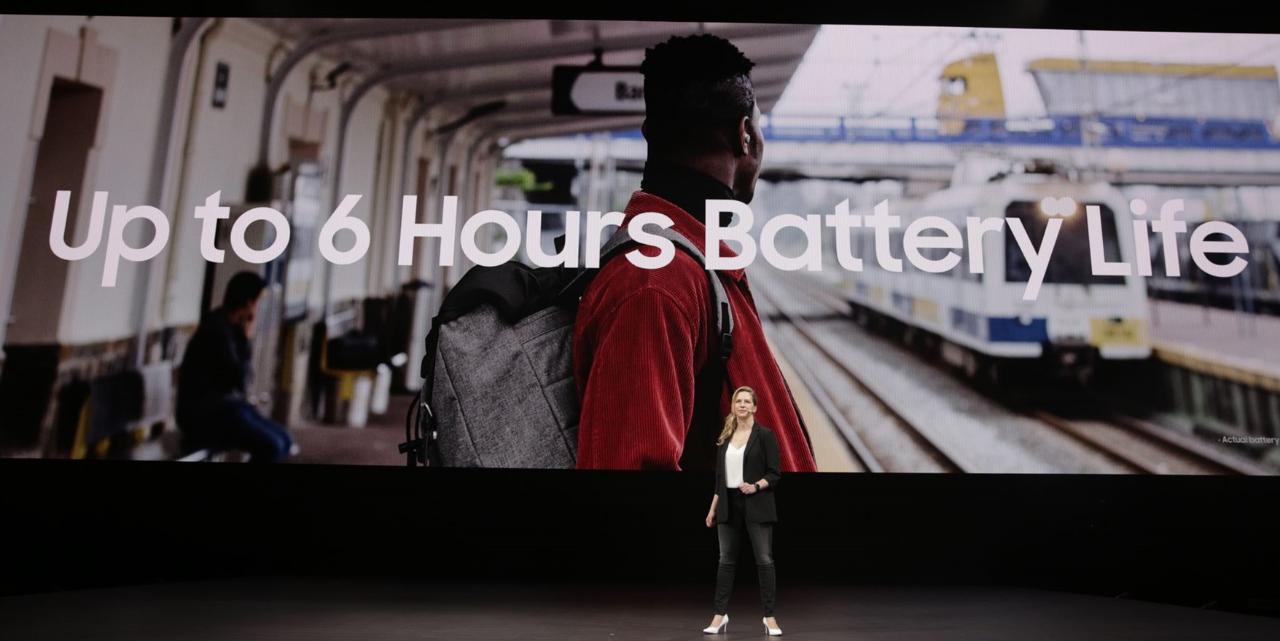 01:36 am : Galaxy Buds introduced. It supports wireless charging. The company claims that it can give upto five hours of calls or stream or upto six hours of music on a single charge.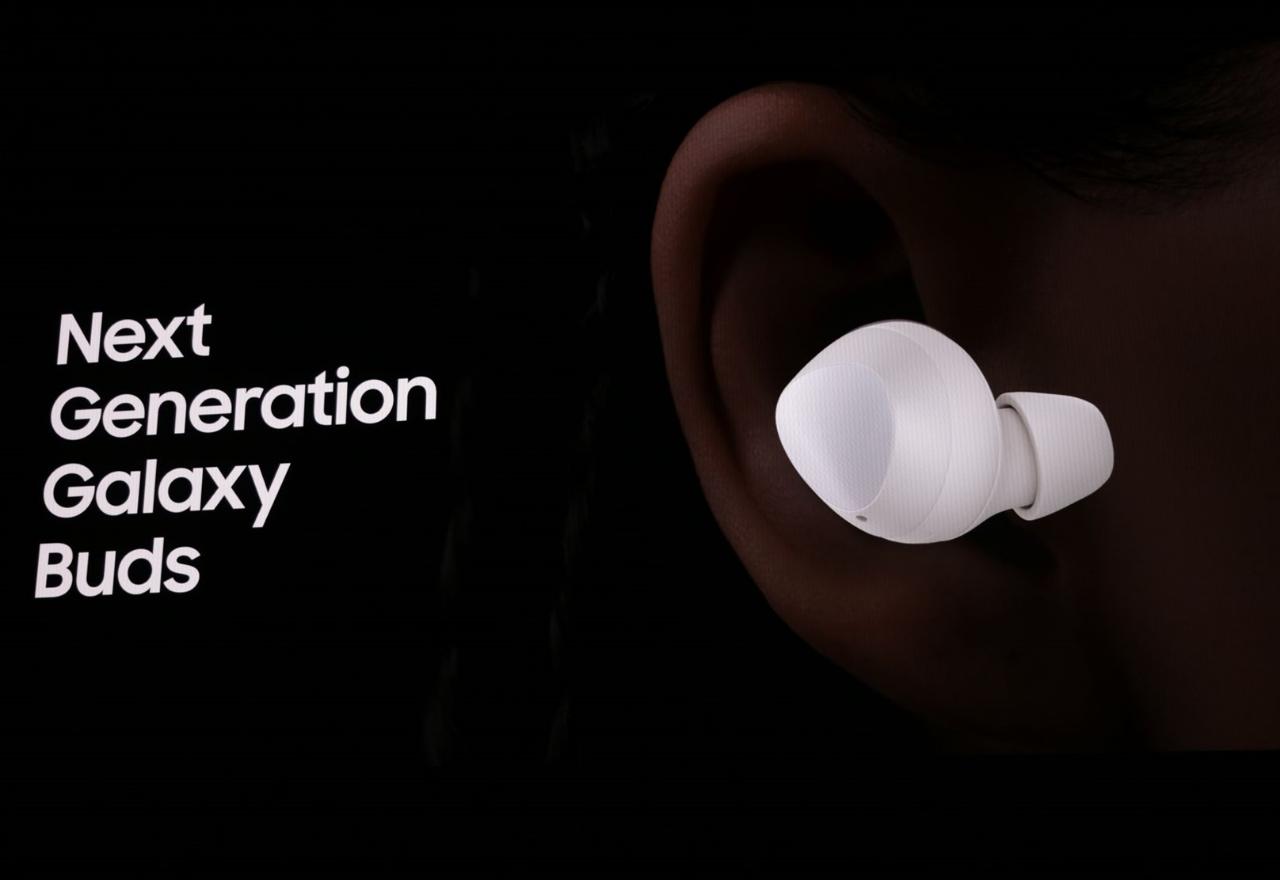 01:31 am : The price of Samsung Galaxy S10e starts from $749, Galaxy S10 starts from $899 and Galaxy S10+ starts from $999.
01:28 am : Samsung Galaxy S10e showcased.
01:27 am : The Samsung S10 has WiFi 6. It supports IEEE 802.11ax standard.
01:25 am : The Samsung S10 can charge accessories via wireless charging. The company has improved the Wireless Charging speed.
01:24 am : The Samsung Galaxy S10+ has 4100 mAh battery and Samsung Galaxy S10 has 3400 mAh battery.
01:23 am : The highest variant will gave 12 GB RAM and 1 TB Internal Storage. It also has Micro-SD card slot.
01:20 am : Samsung will open the Galaxy Camera SDK, to help developers.
01:18 am : The Samsung S10 camera will have Instagram mode.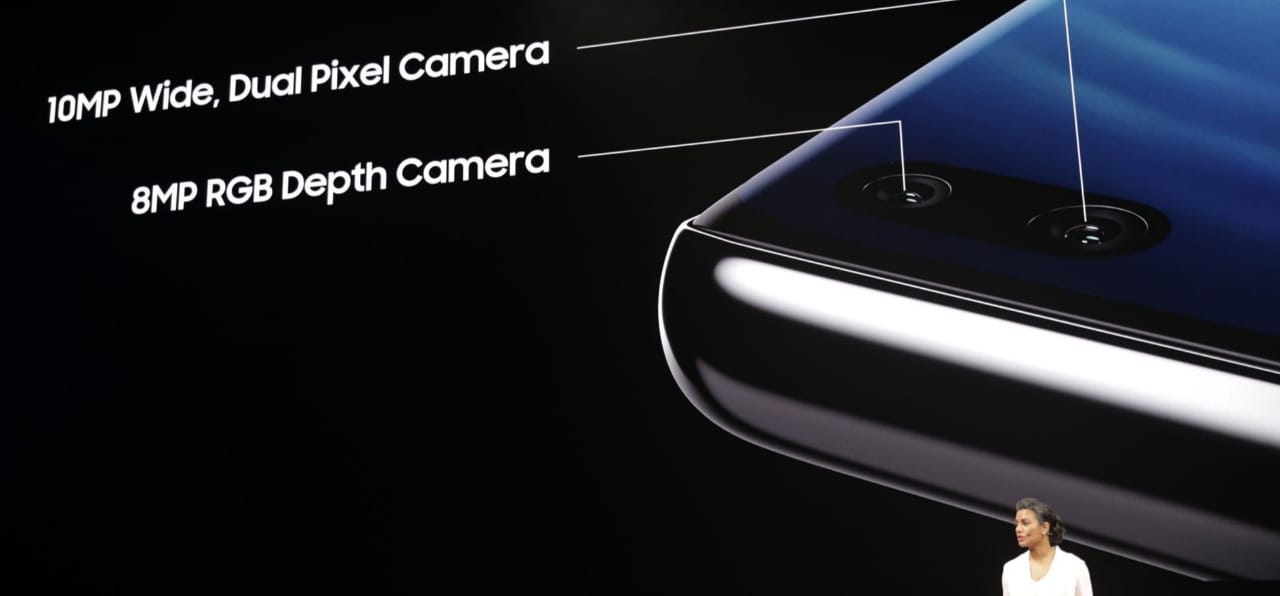 01:16 am : The Samsung S10 has dual front camera. The front camera supports UHD video.
01:14 am : Samsung partnered with Adobe to create a optimised version of Adobe Premiere Rush for S10.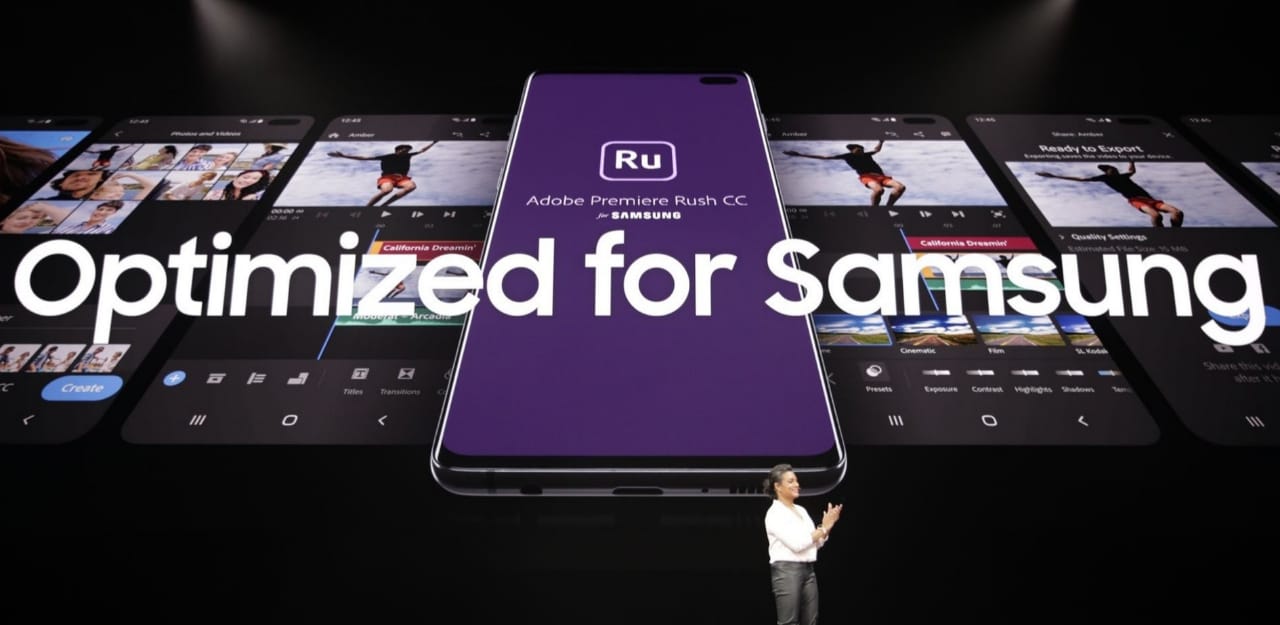 01:11 am : The Samsung S10 can record video in HDR+ format.
01:07 am : The Samsung Galaxy S10 has ultrawide paranoma.
01:05 am : Samsung S10 will be available in Ceramic White and Ceramic Black color. It will also be available in other standard colors.
01:03 am : The Samsung S10 has ultrasonic fingerprint scanner (under the display).
01:02 am : Samsung S10 supports HDR+ Display. It has 16M colors at 100 percent color volume. The display has 42% less blue-light (according to company) for safety of eyes.
01:01 am : Samsung S10 has AMOLED Infinity O-Display. It has punch-hole camera.
12:58 am : Samsung S10 Plus showcased. It has 3.5mm Headphone Jack.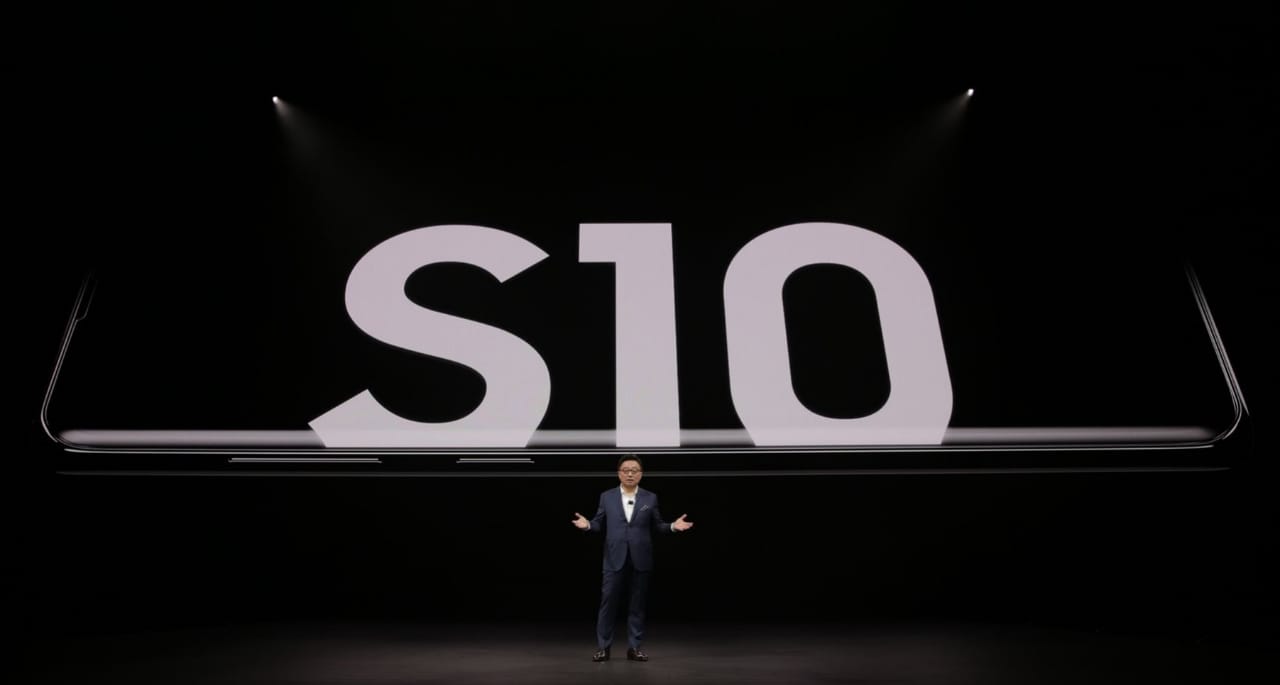 12:55 am : DJ Koh hints about simpler User Interface
Samsung galaxy Fold specs:
Snapdragon 855
12 GB RAM
512 GB Internal Storage (UFS 3.0)
4.6 inch display when folded in
7.3 inch display when folded out
Dual Batteries
Triple app multitasking
Access to Youtube Premium
Starting price – $1980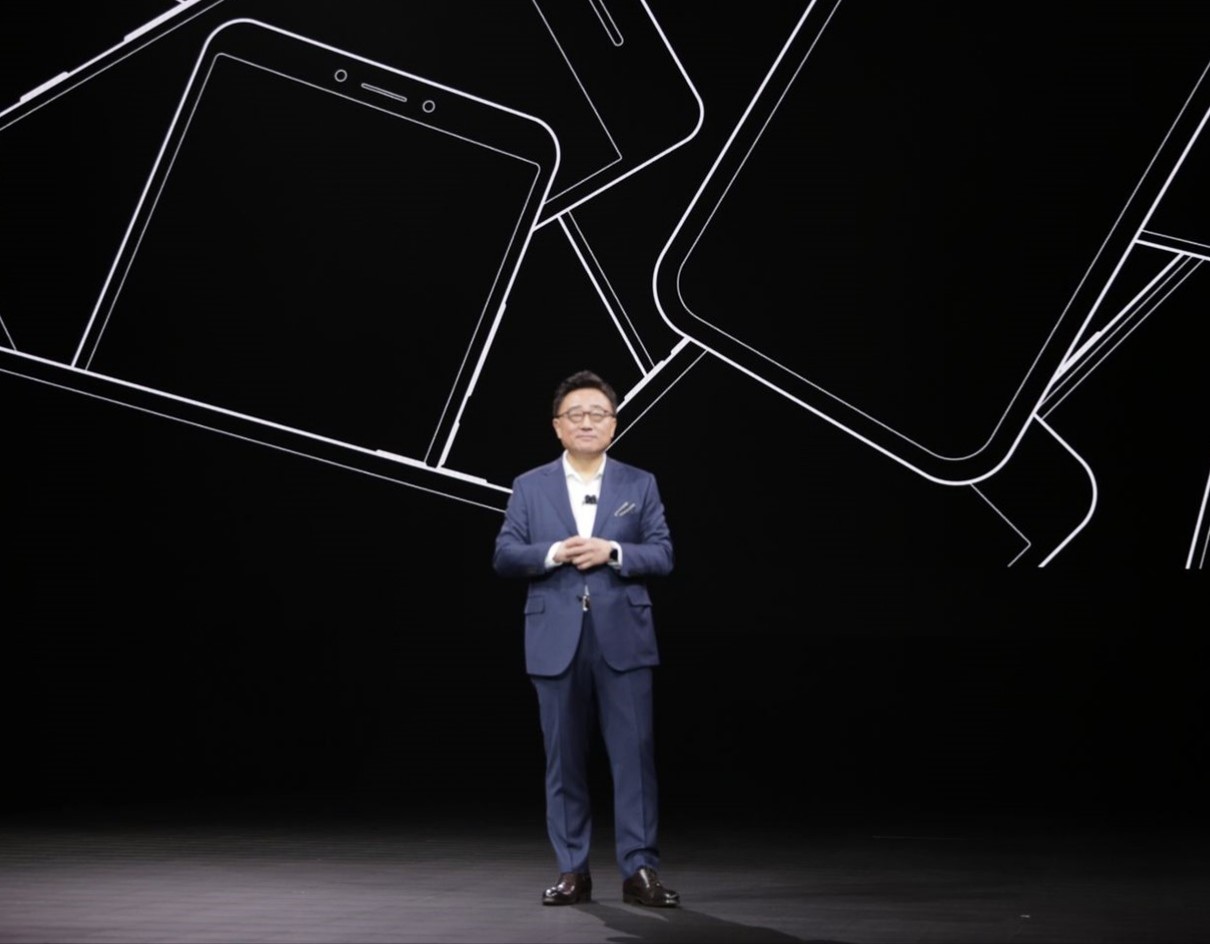 12:47 am : DJ Koh, CEO, Samsung Electronics coming onstage now.
12:45 am : The Samsung Galaxy Fold will be available in stores from April 26. It will come in both LTE and 5G variant. The pricing starts from $1980. The pricing might vary depending on your region.
12:39 am : The Samsung Fold has 512 GB storage and 12 GB RAM. It has six cameras.
12:07 am : Samsung Fold supports three app multi-tasking.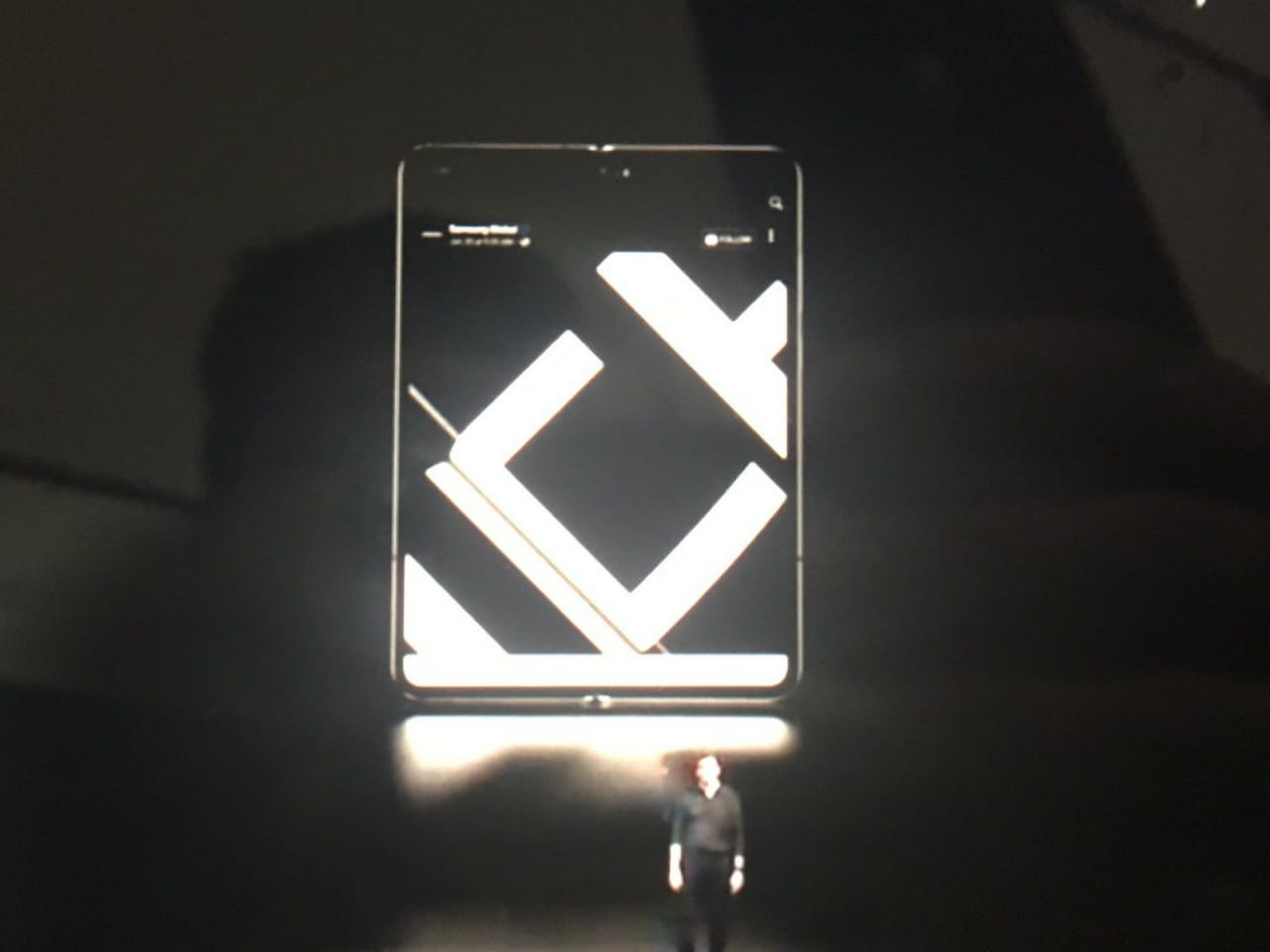 12:06 am : The foldable smartphone from Samsung will be called Samsung Fold. It comes in four colors – "cosmos black", "space silver", "martian green", " astro blue". Folded – 4.6 inch front display, Open – 7.3 inch display
12:04 am : Justin Denison walked on the stage, event started.
(Image – Samsung)