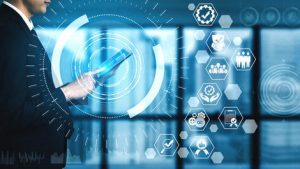 Artificial Intelligence entails a long chain of ethical questions concerning accountability, safety, and privacy. With each advancement that brings artificial intelligence closer to the realm of brilliance and progress.
The underlying question is about responsible AI. What exactly is responsible AI? In simple terms, it is synonymous with accountability and transparency. It concerns the developers of AI models being responsible for what they build.
SAS
SAS is a technology company that has been successful in harnessing artificial intelligence for business development and growth. An investment of $1 billion was announced by the company in 2019. The funding was channeled towards the development of natural language processing, data analytics, and many other areas of importance, trying to polish to sharpness, the multitude of capabilities and possibilities.
For the company, innovation is not about rapidly grabbing every possibility down the road without thinking much, rather for SAS responsibility and accountability are basic foundations of innovation. Responsibility and accountability imply that due consideration is given to the policymakers, regulators, and most importantly, the customers.
Responsible AI
There are eight principles according to the Australian government which are fundamental to the development, design, integration, and use of artificial intelligence. Accountability, contestability, fairness, human-centered values, social and environmental well-being, privacy protection and security, reliability and safety, transparency, and explainability are the eight pillars that hold up the ethical structure of artificial intelligence. These principles are supposed to provide the AI with better capabilities to achieve the desired results while balancing the negative impacts and ensuring ethical standing.
The development of artificial intelligence through the filters of accountability, fairness, and transparency is SAS's definition of responsible AI.
Here are some common features that ensure responsible AI development:
Data Quality
The data management software of the company enables the procurement of data from data sources that are disparate, in addition to addressing privacy concerns and biases in the data sources. It also provides for effective real-time data analysis, helping to assess the quality of the same. In the wake of any probable data degradation, alerts are raised so that the required steps could be taken.
Model Quality and Management
Features like tracking, validation, and auditing provided by the SAS Model Manager help the clients in managing their AI models efficiently and with responsibility.
Model lifecycle templates and version control abilities are provided by the centralized model repository. These enhance the transparency of the analytical processes facilitating model governance.
The model followed by the company when it comes to the responsible development of artificial intelligence is a stellar example for other organizations on how to balance success and growth while also paying attention to ethical concerns and principles.