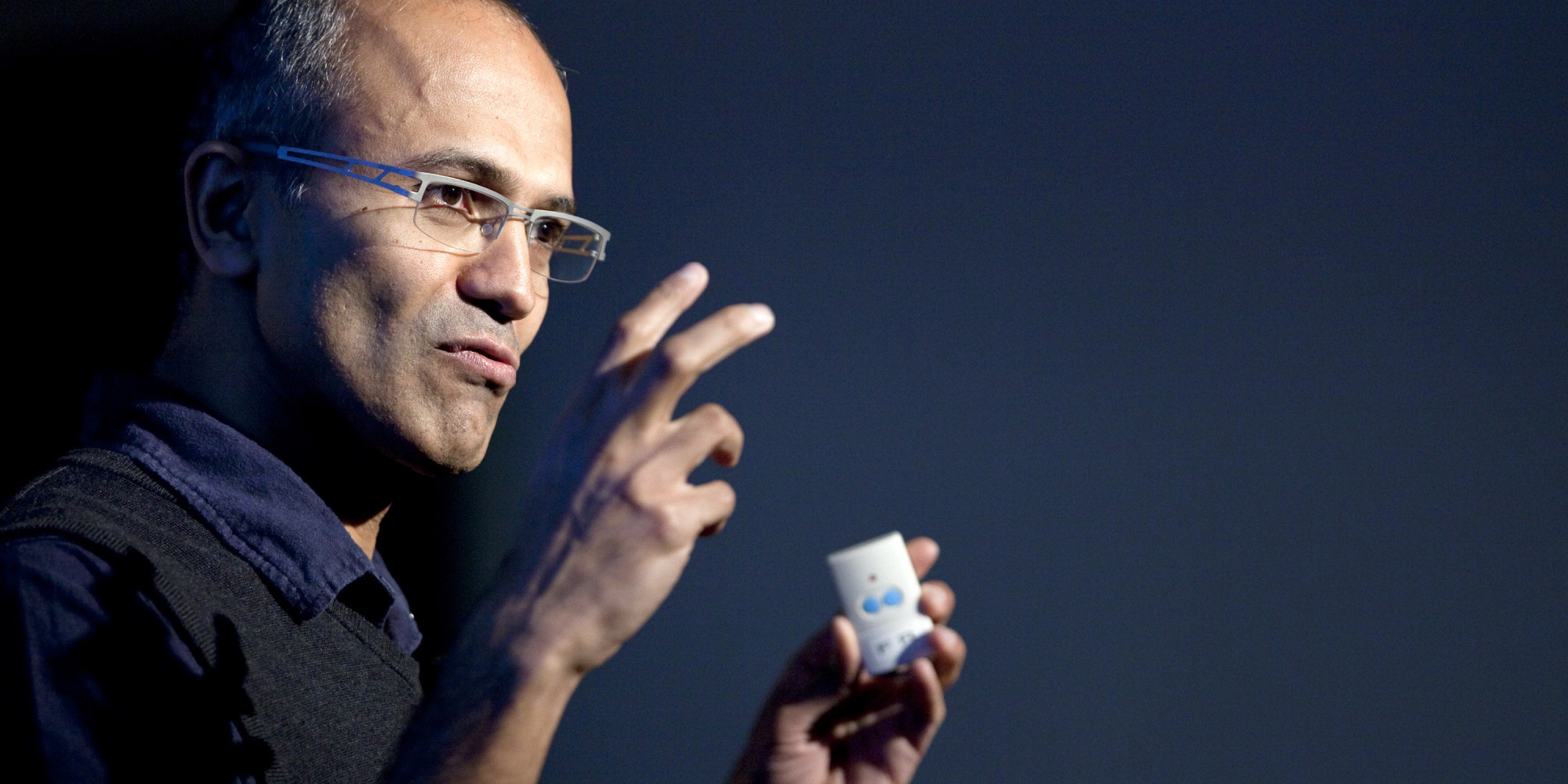 Mumbai, Nov 5 (PTI): Microsoft chief Satya Nadella today said the tech giant will fund hundreds of new generation entrepreneurs in India's 'smart cities' space and is overwhelmed by the start-up culture in the country, especially in e-commerce.
Delivering keynote address at 'Future Unleashed: Accelerating India,' which is Microsoft's largest ever customer conference in the country, Hyderabad-born Nadella also announced new partnerships with e-commerce leaders such as Justdial, PayTm and Snapdeal.
Under the partnership, Microsoft will offer a special cloud initiative for start-ups aligned to smart cities, and make available its flagship devices such as the Microsoft Lumia 950 and 950 XL, and also Microsoft Surface Pro 4, which is its flagship computing device, in December and January, respectively.
The company also showcased the Surface Pro 4 at the event which will be available for Rs 75,000 and above.
Unveiling the new cloud start-up initiative to empower the smart cities, Nadella said its one-year cloud offering in the country, which is the first kind from a multinational corporation, the company will work closely with Justdial, PayTm and Snapdeal to help others develop solutions suitable for smart cities, apart from farming, healthcare and education.
"At Microsoft, we strive to empower every Indian citizen and every business and government organisation to achieve more.
"With our cloud and with Surface Pro 4 offerings, our customers here have the digital technology they need to seize incredible new growth and opportunity on a global scale," Nadella, who runs an average of 5 kms a day and finishes 10 books on his weekends told a select group of reporters after delivering his keynote at the Future Unleashed.
He said he is extremely impressed with the adoption level of cloud computing in the country since it opened three data centres in Pune, Mumbai and Chennai 12 months ago.
Describing the pace of growth of ecommerce and start-up ecosystems as "pretty mind boggling," he said he is not worried about the valuation part of this segment as Microsoft is not looking at acquisitions, but is concerned about the quality of the idea these entrepreneurs have.