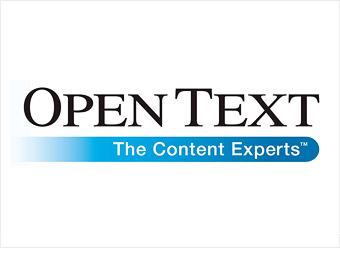 Schneider Electric Selects the OpenText Cloud to Deliver B2B Workflow Management
Bangalore, India – June 8, 2015 – OpenText™ (NASDAQ: OTEX, TSX: OTC), a global leader in Enterprise Information Management (EIM), today announced that Schneider Electric (Euronext: SU), the global specialist in energy management and automation, has selected OpenText to enable its global supply chain platform. Schneider Electric currently has an annual turnover in excess of €24 billion, and more than 150,000 employees worldwide.
Building on the success of its initial implementation, Schneider Electric has expanded its relationship with OpenText, using the OpenText Managed Services as the basis of the company's global supply chain platform.
Philippe Azoulay, Director IT Supply Chain in Scheider Electric, commented: "Schneider Electric was looking for a reliable partner offering a Business-to-Business (B2B) workflow management platform in the cloud, and able to work with us across our global operations. OpenText is a natural partner, and its expertise in B2B integration and the high quality service provided were key criteria for our decision to expand the deployment."
Schneider Electric's common supply chain platform across the group allows for the critical exchange of information between B2B logistics providers worldwide, along with the introduction of new types of processes such as interbank cash transfers.
The Managed Services solution from OpenText will be the complementary foundation to the OpenText Process Suite solution already in place, allowing Schneider Electric to define business process standards with all logistics providers and business applications.
Paramount to Schneider Electric's choice of OpenText were a number of specific drivers, each one a key requirement as the company looks to transform its global supply chain platform for the Digital-First World:
Improved service quality and customer satisfaction across the supply chain
Efficient connectivity and communications between customers, trading partners and Schneider Electric, bringing increased visibility to the real time monitoring of business transactions
Initiating new projects in parallel with the migration of existing processes, including inter-bank cash transfers
Extending supply chain performance and global capabilities to all Schneider Electric operations globally
"The challenge will be to scale the solution to allow the exchange of information across more than one hundred information systems, whilst meeting critical time constraints." continued Philippe Azoulay. "With OpenText, we will simplify, transform and accelerate the implementation and deployment of integration services, allowing our logistics providers to securely share information flows globally, while reducing our total cost of ownership."
OpenText Managed Services leverage OpenText™ Trading Grid™, a powerful cloud-based B2B integration solution that offers integration technology for enterprises to connect to their business partners quickly, securely and efficiently. OpenText Trading Grid is highly scalable and can manage the digital business network for an entire multi-national B2B ecosystem or handle a smaller subset of selected projects, regions, or trading partner relationships.
Part of the OpenText Cloud, OpenText Trading Grid allows companies to exchange documents using EDI, XML, fax, and email to automate procure-to-pay business processes. The OpenText cloud processes over 16 billion transactions per year for more than 600,000 businesses around the world.