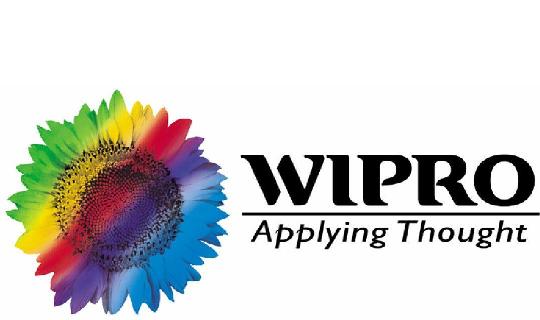 Honored for Innovation in Best Practices Thought Leadership Category
Bangalore, India and East Brunswick, New Jersey, USA – June 8, 2015 –  Wipro Ltd. (NYSE:WIT), a leading global information technology, consulting and business process services company, today announced that it has been named a 2015 Best Outsourcing Thought Leadership Awards (BOTL) winner by The Outsourcing Institute, the largest, neutral professional association dedicated solely to outsourcing. The BOTL Awards' Wall Street Tech Innovation showcases the most innovative work from providers across the outsourcing industry. A judging panel of eight senior sourcing executives from Fortune 1000 enterprises selected Wipro for its thought leadership piece that showcases a real world use case that encompasses innovation, creativity and results. Wipro is being recognized for its innovative work titled "Semantics and Ontology – The Future of Data Aggregation."
The Award was presented at the Wall Street Tech Innovation Conference which was held on Tuesday, June 2, 2015 in New York City.
"Financial institutions are giving increased attention towards improving the quality of data and turning it into a strategic advantage, owing to competitive, regulatory and business pressures," said Roop Singh, Senior Vice President and Global Head – Securities & Capital Markets at Wipro Ltd. "Wipro's strong expertise in IT & Operations combined with its deep industry knowledge enables financial institutions to gain deep insights on its data and data sources. In addition, our predictive analytics tools enable our clients to turn the static data into actionable insights on a real time basis."
"Wipro is being recognized for delivering measurable value to its clients and helping them thrive in the incredibly challenging Wall Street and BFSI environment with innovative and cost saving solutions," said Frank Casale, founder of The Outsourcing Institute and producer of the Wall Street Tech Conference. "We congratulate Wipro and its high-performing service provider team for its visionary thought leadership and client success."
Wipro Ltd. (NYSE:WIT) is a leading Information Technology, Consulting and Business Process Services company that delivers solutions to enable its clients do business better. Wipro delivers winning business outcomes through its deep industry experience and a 360 degree view of "Business through Technology" – helping clients create successful and adaptive businesses. A company recognized globally for its comprehensive portfolio of services, a practitioner's approach to delivering innovation, and an organization wide commitment to sustainability, Wipro has a workforce of over 150,000, serving clients in 175+ cities across 6 continents.
Founded in 1993, The Outsourcing Institute is the largest neutral professional association dedication solely to outsourcing, comprised of more than 70,000 professionals worldwide and providing information, research, networking opportunities and customized outsourcing solutions to the industry. For more information, contact us at info@outsourcing.com or visit us online at www.outsourcing.com
Comments
comments