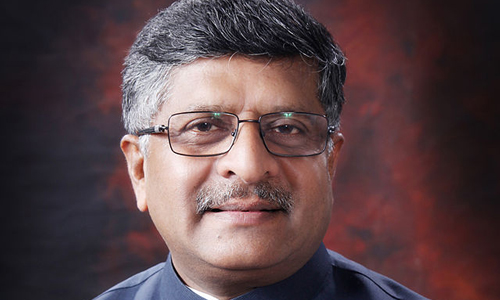 New Delhi, Aug 25 (PTI) : To provide healthcare facilities in rural areas, the government today launched a telemedicine initiative in collaboration with Apollo Hospitals under which people can consult doctors through video link.
As part of the service named 'Sehat', people in rural areas can consult doctors online and also order generic drugs.
The Common Service Centres (CSCs) have been delivering tele-consultation services with support from Apollo and Medanta in some areas and now with this initiative the tele- consultation services are being extended to 60,000 CSCs across the country.
"Quality and affordable healthcare is one of the emerging need for citizens in rural areas. I am happy that CSC SPV and Apollo have come together to address this issue and design a workable solution," Communications and IT Minister Ravi Shankar Prasad said while launching the service.
The CSCs will also provide diagnostic services and promote sale of generic drugs through collaboration with Ministry of Health, by setting up Jan Aasudhi Stores.
"With the availability of tele-consultation, diagnostic facilities and generic drugs stores, we can redefine the extension of affordable and quality healthcare to the citizen especially in rural India," Prasad said.
Under the service, people can visit CSCs and fix an appointment for seeking expert consultancy with a doctor.
The doctors at Apollo Hospitals will be able to provide consultancy to the patients using the video link facilities.