Sequoia Capital is an American venture capitalist firm based in Menlo Park, California and primarily focuses on and invests in tech and fintech start-ups around the world. The company's representatives recently announced that they will take immediate and strong action against any company that they have invested in if they are participating in any wilful misconduct. This comes after many of the companies they have invested in has come under serious fire after multiple controversies have sprung from the start-ups.
Sequoia Capital is the largest investor of Indian fintech BharatPe. BharatPe has been mired in controversy for months for various acts of misconduct with both co-founders having to step down from the company after separate events of siphoning funds out from the company for their own personal use. Mr. Grover who is the co-founder of the company was also caught using abusive language to other people during a business meeting and the company although doing well is struggling to pay their own employees and people who left the company earlier.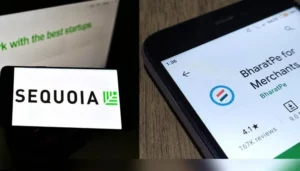 Another company the venture capitalist firm has put money into is Singapore based fashion start-up, Zilingo. The company failed to disclose about their financing and other important details to the public and many doubts have been raised about their operations. Their chief executive officer, Ms. Ankiti Bose has since been ousted out of the company.
Trell is another app that Sequoia Capita has invested in. It is a social media app similar to TikTok where users can record and post short form videos of themselves, similar to their competitors. The company was forced to lay off multiple employees after investigation on the firm started due to financial irregularities.
All of this has raised questions on Sequoia Capital as many of the companies they have invested in has been landing in trouble off late. Many people now wonder if it is due to the company's top brass making questionable decisions or if the root cause is the Sequoia Capital themselves.
The venture capitalist firm then on a blog post announced that the company will take 'proactive steps' to make sure the invested companies act more in accordance with them. The company also said that they will initiate training to the founders and top brass of the companies they invest in to make sure they act accordingly and ethically. They also said that they will start organizing more internal audits to make sure all work that goes on are fair and ethical.
Comments
comments