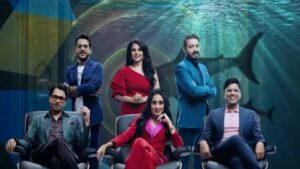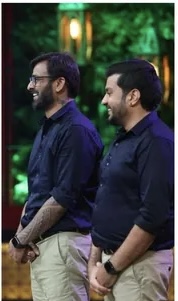 Vineeta Singh & Other Sharks Rejected A Makeup Brand, Netizens Slam  "Ye Logon Ne Apna Group Bana Rakha Hai" 
In the most recent Shark Tank India episode, which was released on Monday. Viewers are extremely disappointed when Sharks rejected a pitch simply because it competed with Vineeta Singh's makeup line "SUGAR." The first episode of the second season of the Studio Next-produced Indian rendition of the popular show aired on Monday. Anupam Mittal, Vineeta Singh, Namita Thapar, Piyush Bansal, Amit Jain, and Aman Gupta are the six sharks this time. They chose to invest after hearing many compelling offers. Although the creators of Recode Everyday Makeup Brand impressed the sharks with their pitch, no one decided to invest in their business. Many people expressed their dissatisfaction about the same on Twitter.
Nearly all of the sharks were impressed with how the diligent entrepreneurs performed.Sharks revealed some incredible business strategies that astounded the sharks, especially Vineeta. She was inspecting their products and appeared to be impressed by their quality and texture. She admitted that she was unaware of Dheeraj and Rahul,the owners of RECODE. However, the pair noted that her business was following them on social media. Vineeta continued, "Let me first clarify, I am the gunda of this industry." In contrast to Anupam and Piyush, who felt that this shouldn't be a valid reason for rejecting a pitch, Namita and Aman turned down the recode pitch out of concern for their friendship because this brand was a competitor to sugar. After this, Aman praised their efforts but wasn't thrilled with the packaging of one.
The internet criticised Shark for not providing financial support to the small business owners and was not pleased with their decision.
Disappointed with shark tank India this season, poor people who have the same line of business as any of the judges, will not get investement just because shark doesn't want to lose their friend. What kind of logic is tht?

— Kriti Nath (@kritinath1234) January 2, 2023
why have they turned shark tank season 2 into a full tv serial drama. "mein apne doston ke competition pe invest nahi karta" bhai??? y'all are an investor what is wrong w you guys?? i love how peyush went this is stupid.

— p✨ (@louisharrybrad) January 2, 2023
Shark

Tank

contestant

Namita

Thapar

on

the

backlash

she

received

for

rejecting

a

rival's

pitch:

"I

call

out

negativity,

no

remorse"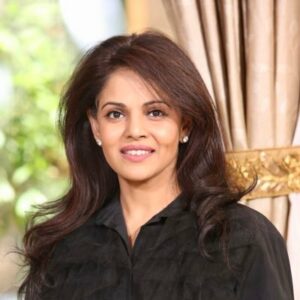 Namita Thapar, a "Shark Tank" judge, responded to online trolls on Tuesday after they criticised her for passing over Vineeta Singh's rival business.
Being a shark doesn't mean we are not entitled to our independent values & speaking candidly so if I don't invest in a fellow sharks competition, that's me, no regrets & if I call out toxicity & don't join the ignorant that celebrate people w lack of integrity.. that's me 🙂

— Namita (@namitathapar) January 3, 2023
Taking to Twitter, Namita wrote, "Being a shark doesn't mean we are not entitled to our independent values & speaking candidly so if I don't invest in a fellow sharks competition, that's me, no regrets & if I call out toxicity & don't join the ignorant that celebrate people w lack of integrity.. that's me :)."

Comments
comments