ByteDance
ByteDance is a Chinese Internet Technology company based in Beijing. It was founded by Zhang Yiming and his team in March 2012 in the Haidin district of Beijing, China. TikTok is one of the biggest services launched by ByteDance in 2016. It was previously knowned by the name 'Musical.ly which is the international version of Douyin, the Chinese counterpart.
Tiktok is a video sharing platform on which users can share video clips ranging from duration of 15 seconds to 10 minutes. TikTok revolutionized the videos over social media. It had audience from all age groups whether kids, adults, or old aged everyone was interested in exploring this video platform. It had content of all categories from entertainment to education, and content even for kids.
Reason for layoffs
According to the reports, ByteDance's recent layoff of employees at the end of 2022 was a part of the cost cutting measure. Employees from many departments were relieved from duty. This report points to the Douyin office in Beijing. It is the main office of Douyin, the chinese version of TikTok. Douyin is said to have around 600 million daily users. According to the reports by South China Morning Post, the employees are laid off from the company's gaming and real estate department
There could be many possible reasons for this layoff, the company might be facing some financial issues or the rise in COVID cases the the China is experiencing must have forced the companies to lay off the additional workforce of the company. The cutoff represented just a small portion of total workforce, as the total number of employees is around 130 thousand. Tiktok was an innovation in itself and following it many other social media platforms have launched their own videos hosting services like Instagram Reels and Youtube shorts.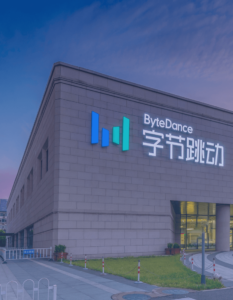 Sometimes the companies lays off the additional workforce which was not really required, this saves the company's budget as well as the resources. ByteDance reportedly has a revenue of 5,800 crores USD (2021). ByteDance also has a number of subsidiaries named Toutiao, Moonton, Nuverse, Pico Interactive Inc. The effect that TikTok' launch made on Indian market was huge, earlier it went by the name of Musical.ly. The netizens loved the idea of using video clips to entertain as well as share knowledge.
Companies have been laying off a lot of workforce in India as well as worldwide. The reason of this is too much competition and inflation rates being all time of high which forces company to double think about their financial requirements